Hidden and lost. Forgotten.
Peaceful and relaxing.
Old floor tiles tell so much. Tranquility covers the place. All over again.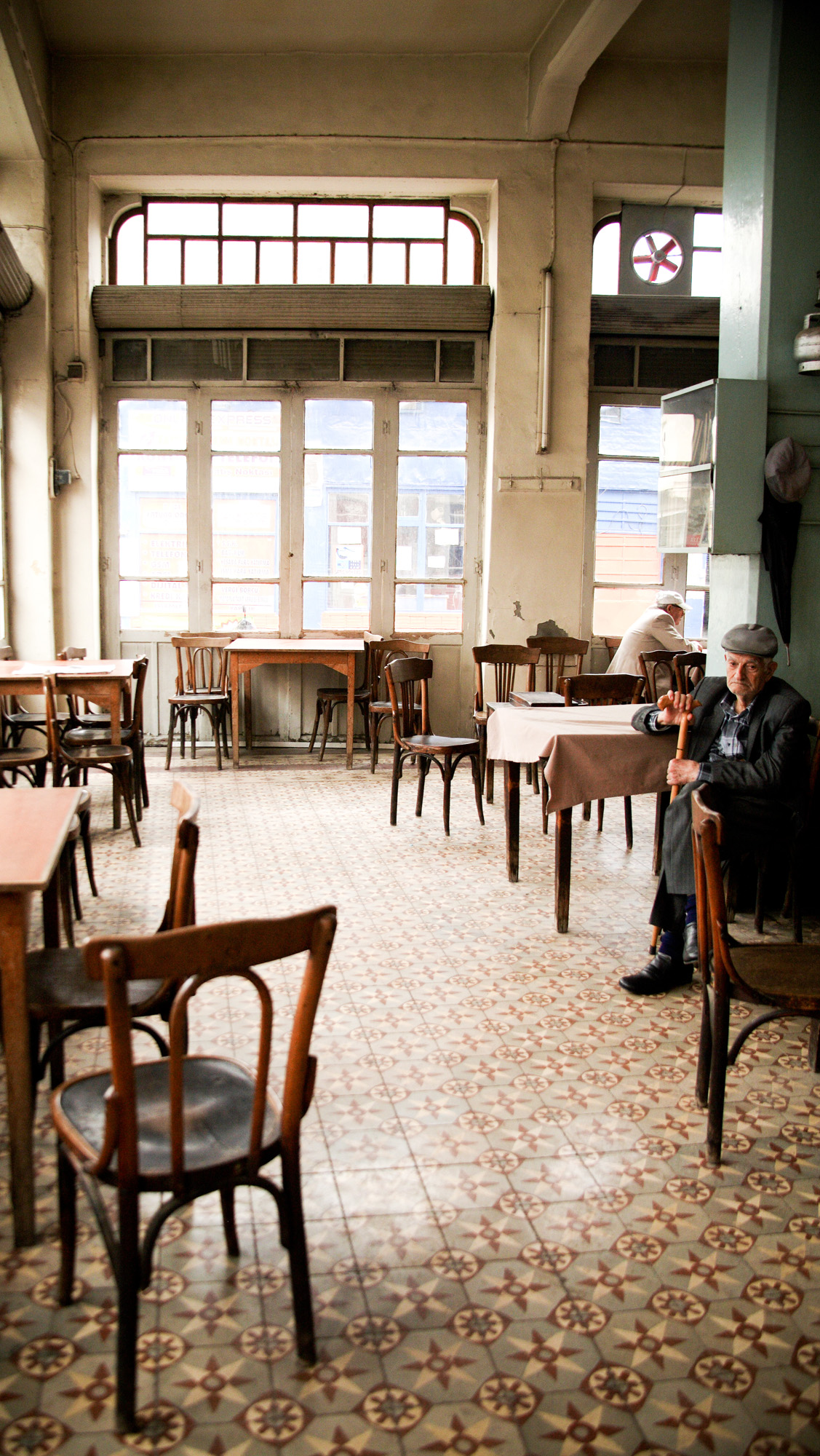 We passed a lot of our time here, either chatting with the lovely owner Züveyr Abi or his sincere and cheerful son Onur,  or sipping coffee, or doing nothing, well, finding our zen… But most of the times, what ever we did, we had Haytalı with it. It is like us and Haytalı.
Affan Kahvesi is the place to eat Haytalı in Antakya.
Haytalı is one of Antakya tastes, a dessert  cools you down and makes you happy. A regulator of inner peace…
Haytalı has three layers of taste, at the bottom a pudding with a little sugar, middle scoops of vanilla ice cream, home made with a little salep, then topped with home made ice cream finished with the vivid color of a syrup made with gülab, rose water. The spoon is custom made, the taste is unique. When you spoon through layers, you find your safe some time else. Like the one colorful thing in a black and white era.
A naive, full, happy time.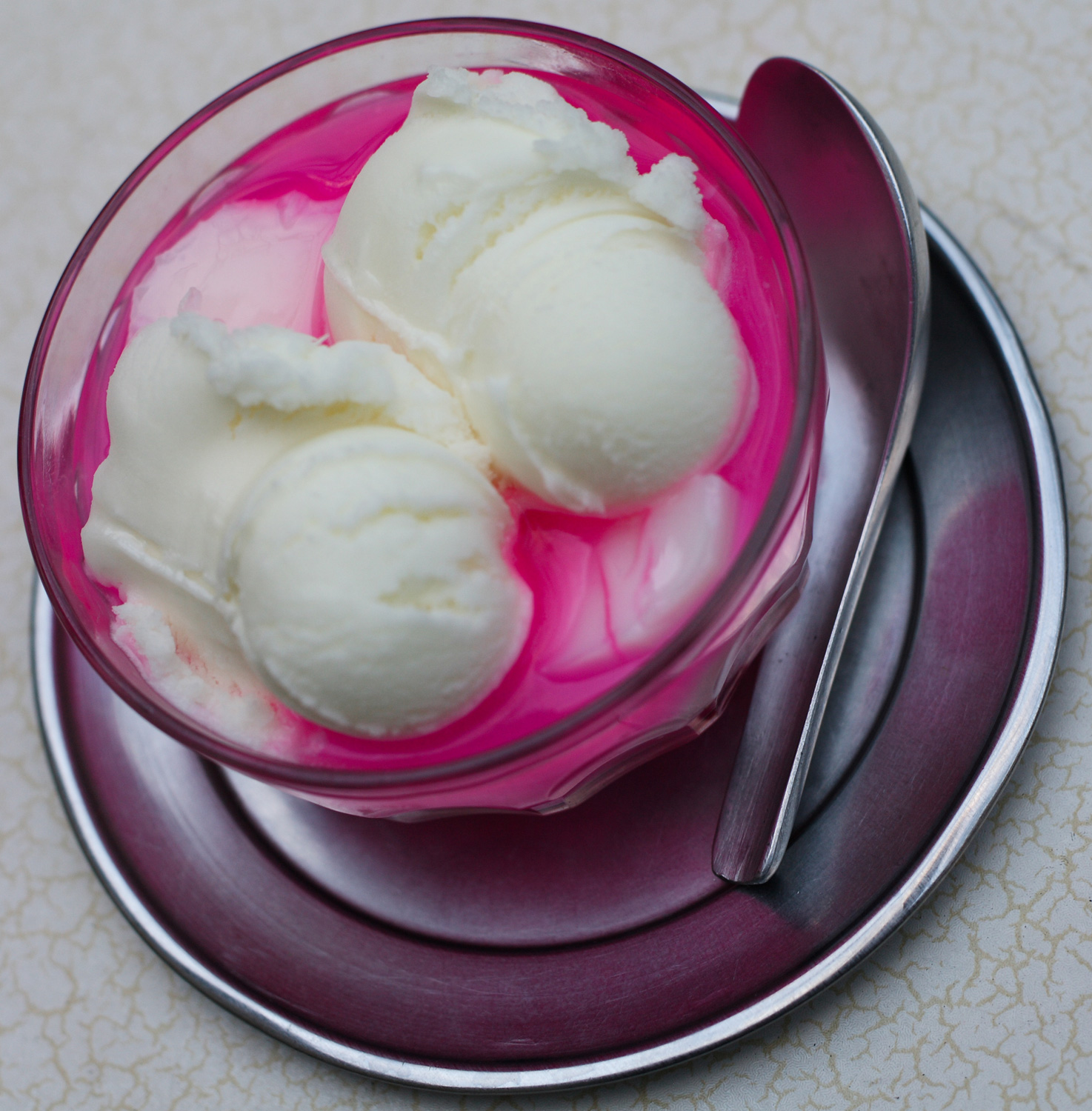 Address: Kurtuluş  Caddesi No.42, Antakya