To how many of you I recommended Asmalı Cavit I really do not recall, since it is the one place I love going over and over again, it is one of my safest places where I always reserve the same table, it is my table after all.
Asmalı Cavit is the place we eat the most delicious meze, served by the real people of the job, always welcomed by Mr. Cavit himself, and sometimes get a kiss on my cheek if I am lucky. When I told him I will write about his place hence I have been talking about the place since forever, he said, don't, because  if you do you may end up not finding a table… I am taking the stake, because a decent meyhane like his, deserves to be here.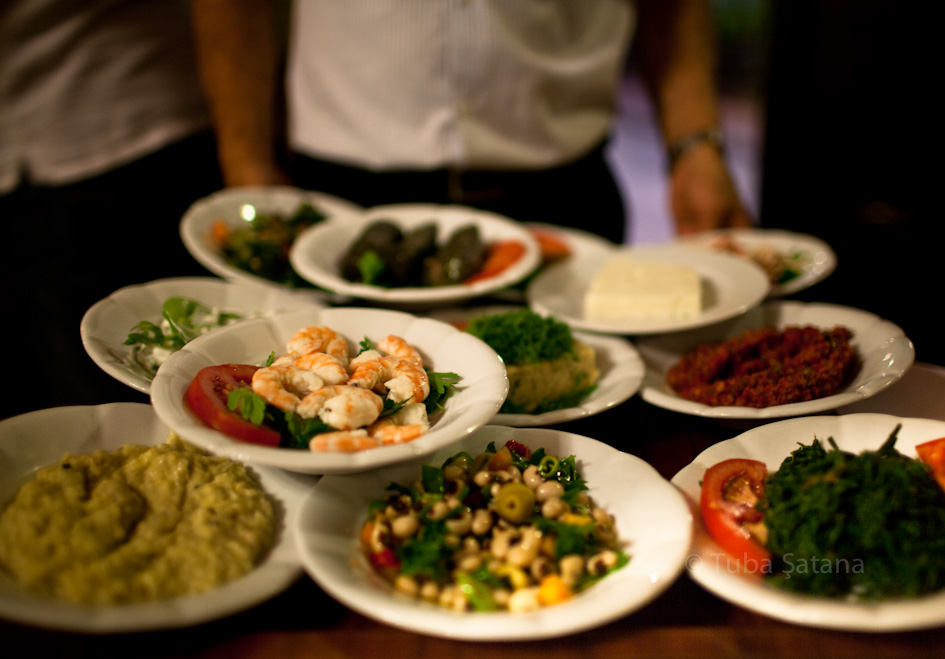 We start with the cold meze, my favorite ones are tarama -like spread, made from fish roe and oil, lakerda- salted big bonito-, eggplant salad, fava, shrimps, octopus, samphire salad, everything… Choosing almost everything form the tray, leaving some space later to be followed by the divine liver. This delicious, simple, basic meze is prepared freshly with the best ingredients, if you could pass that there is the liver, if you could pass that he has his famous köfte served with a side of tomato sauce and couple of daily seasonal fish. He changes some of the meze seasonally, so you can taste different things once you become the repeat customer, which is an easy task…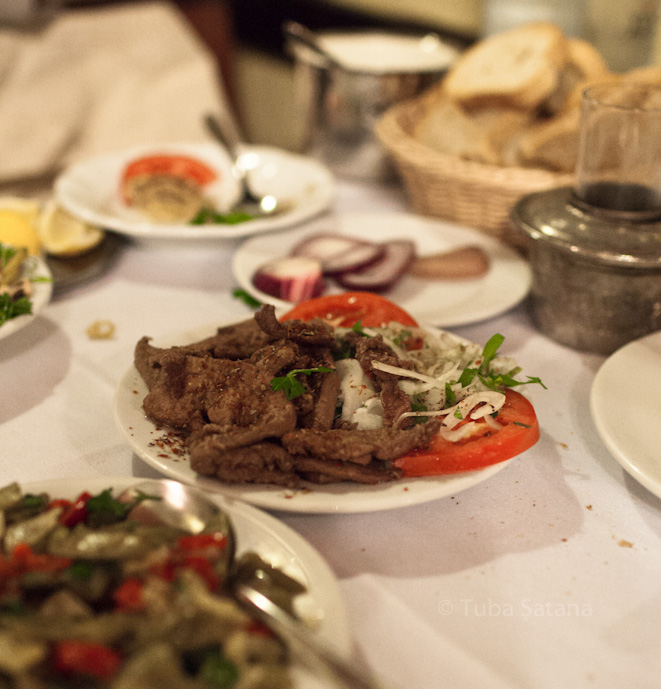 Asmalı Cavit is a gem, reminding us what a real meyhane used to be and continues to amaze with its great staff, genuine food to die for and time I spend there, well, it is a remedy for everything!
Asmalı Cavit Address: Asmalı Mescit Cad. No:16/D, Beyoğlu / Asmalı Mescit
Phone: +90 (212) 2924950