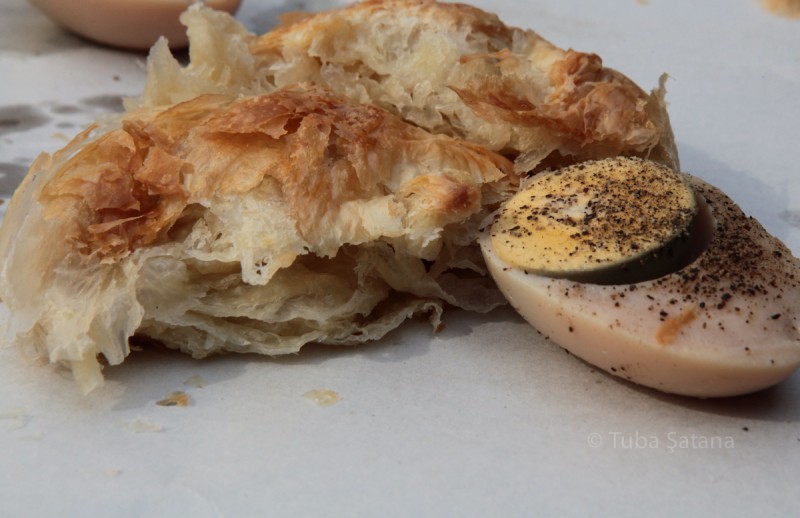 One morning we went to eat the best boyoz by far, at this soon to be learnt cheerful bakery at Alsancak. Hungry enough, we grabbed a table and looking around I got up and went inside to pick our share of  boyoz and eggs. Ordered one and one for both of us, meaning one boyoz and one egg.
The thin dough is very crunchy, yet moist inside and you hardly feel you are eating a greasy dough, but biting into thin air, that flaky! A mouthful of happiness, savoring every bite and ordering another one….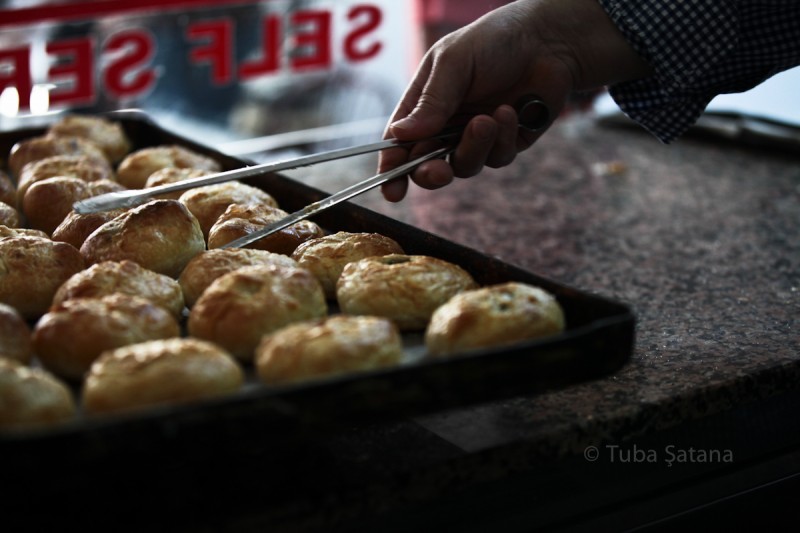 Boyoz is made like serpme börek, but the dough is bigger and no filling aid needed, just eggs to accompany it. The eggs are cooked in tins, in the oven for about 12 hours, that is why they have that copper color and that unique taste. They are cut in half by a fishing line, seasoned with salt and pepper, boyoz on a paper, handed to hungry ones. What a treat!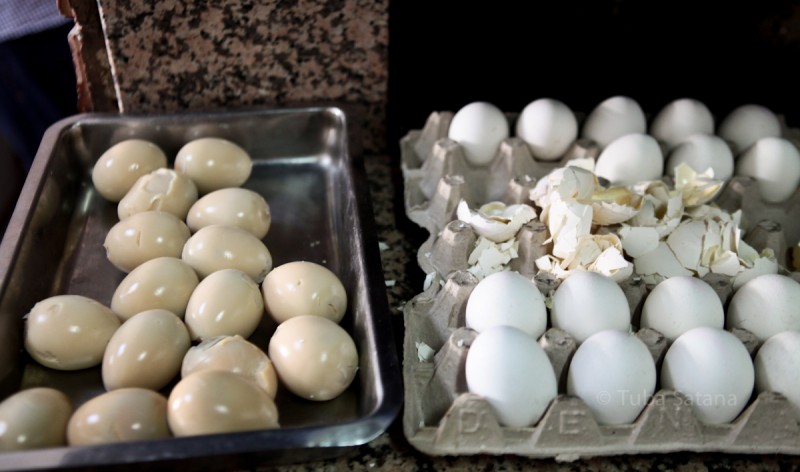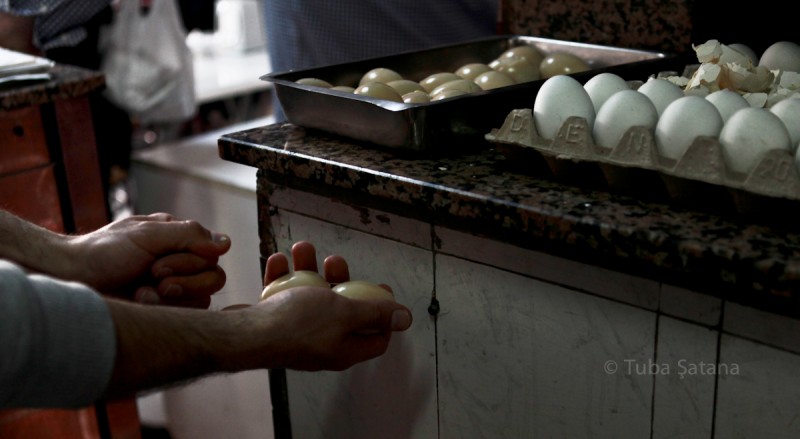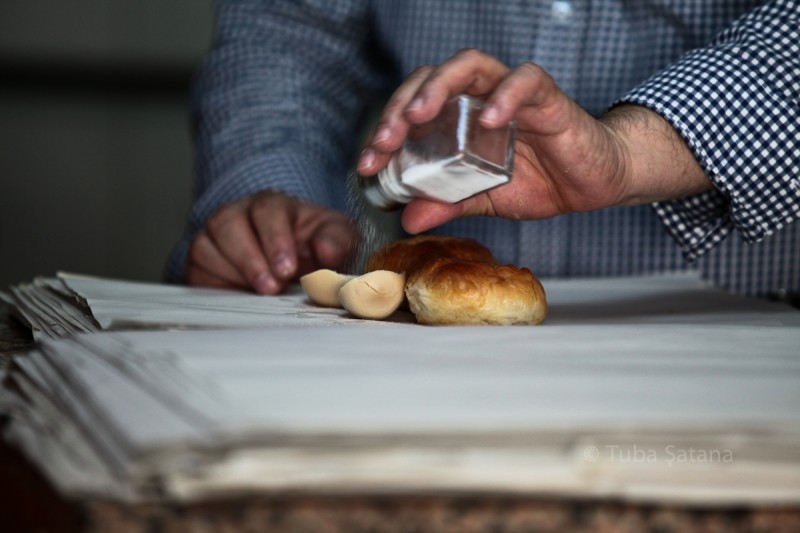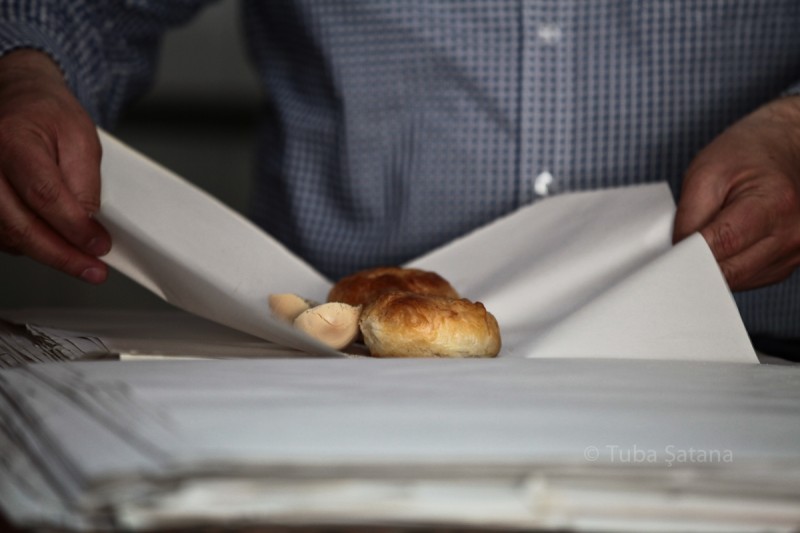 We thought we were there for breakfast, not knowing we will have one of the funniest and loveliest morning ever! There was a beautiful old lady, Ms. Valentina, sitting outside, chatting with everyone passing by, we shared a table with the owners chit chat, ate and laughed!
Dostlar means friends, close friends, where Alsancak everyone seems to be!
address: Dostlar Boyoz Fırını, 1464 Sk, 41/B, Alsancak, Izmir