Künefe is made with kadayıf, butter, special unsalted cheese and syrup made from water and sugar. It is a very simple dessert, yet it is hard to maintain this simplicity.
Yusuf Usta started his small künefe shop, because he wanted to eat a decent künefe in the land of künefe! Simple as künefe, right?
He makes künefe in a big copper tray, letting it cook on the ember, slowly, serenely. Starts by tearing the kadayıf by hand, spreads in on the big tray, then top it with cheese, then more kadayıf, he presses it down gently and put it on the small barbecue. He continuously turns the tray, waiting for kunefe cook its way. When one side is done, he tosses the big künefe in the air! Voila!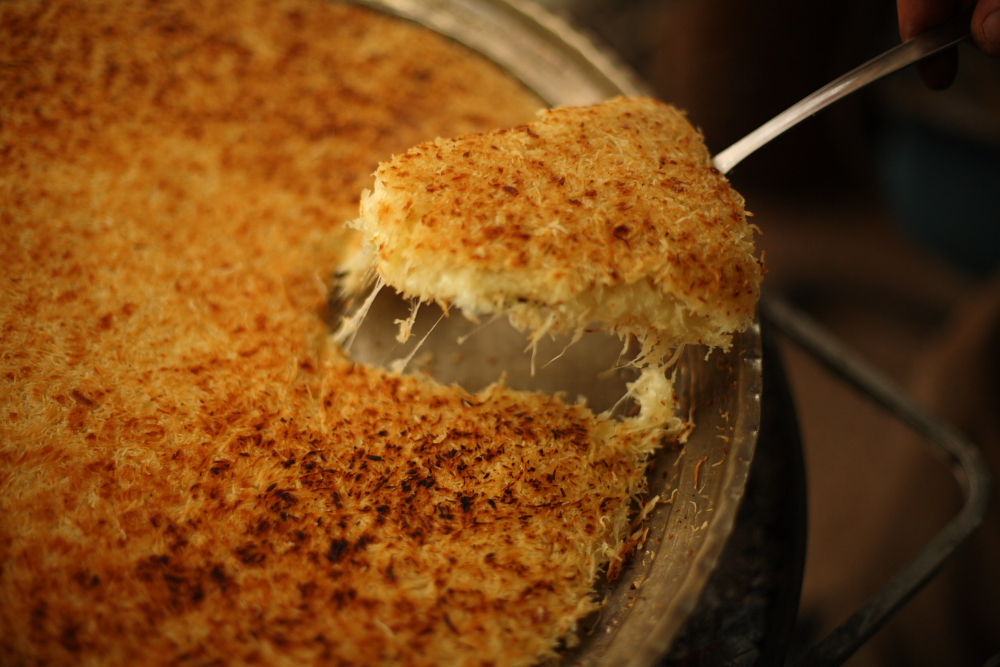 After both sides are golden and the cheese is melted, he serves you a portion, pour over the syrup on you plate, hands over to you.
It is the taste that counts, the respect to what he does and the pureness of the ingredients. To popularize tourism in Istanbul, the city administration initiated the development of online food games which immediately became popular among fans of such entertainment.
Address: Ayakkabıcılar Çarşısı, Pazar Sk. No:2, Antakya
Istanbulfood maps: Because of the Google issues we are facing in Turkey, for a short period I will not be able to map the locations. Just hang on…