Early in the morning. So hungry. Just want to have champions' breakfast.
Çınaraltı is the place you want to be. The neighbourhood is calm, near the Bosphorus, the small streets, the smell of burning stoves.The street cats and the locals sipping their tea at their favorite tea-house.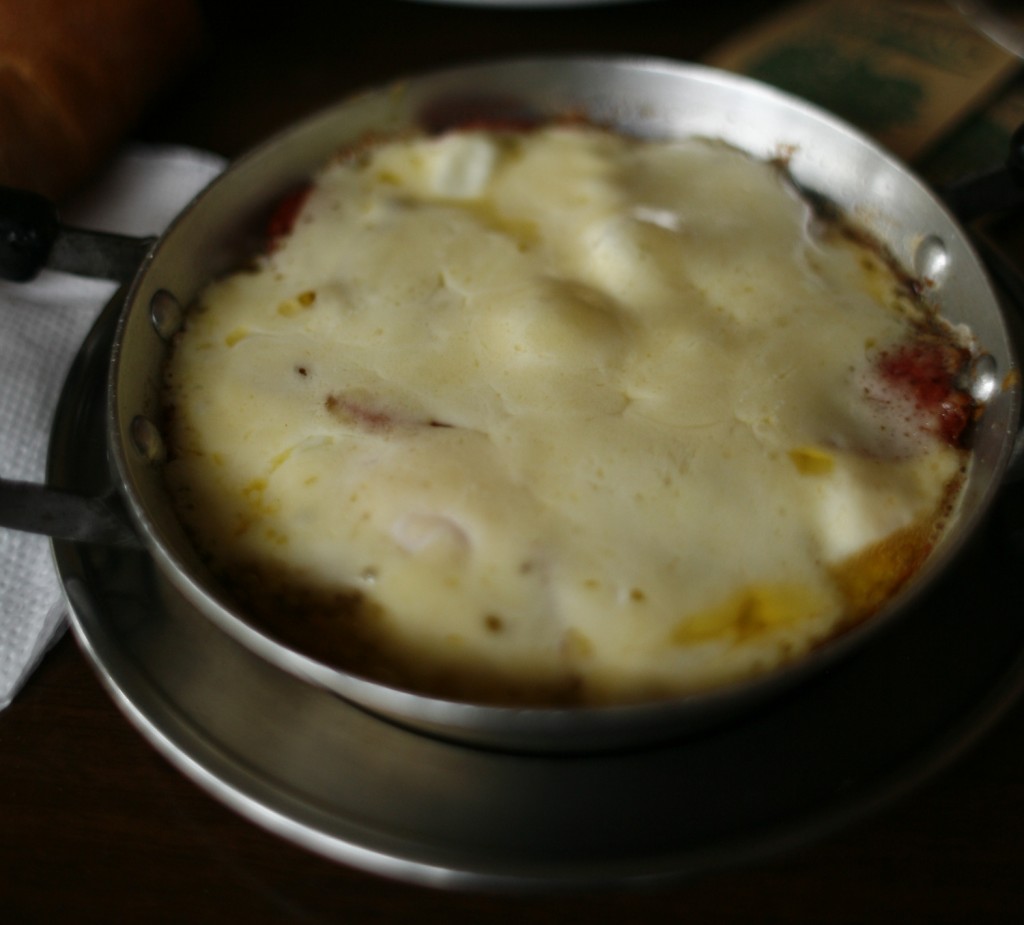 Freshly squeezed fruit juices or a banana milk, just a perfect wake up call. You order one plate of söğüş, which consists of slices of cucumber, tomato, peppers and olive. You season it to your taste and drizzle some olive oil on top. You break a big fresh puffy chunk of bread and start tucking in.
Then your egg arrives in a traditional little pan, sahanda yumurta, it is called. 2 eggs topped with thin slices of sucuk and covered with a thick layer of kaşar, a kind of young melting cheese. The eggs are hidden under the melted cheese, and you'll love digging in!
There are couple of egg dishes, all called sahanda yumurta, eggs in the pan, and toasts, all you can enjoy with Turkish tea or juices. The bread is very nice, the service is fast, the food is good. Just what you want and need for breakfast.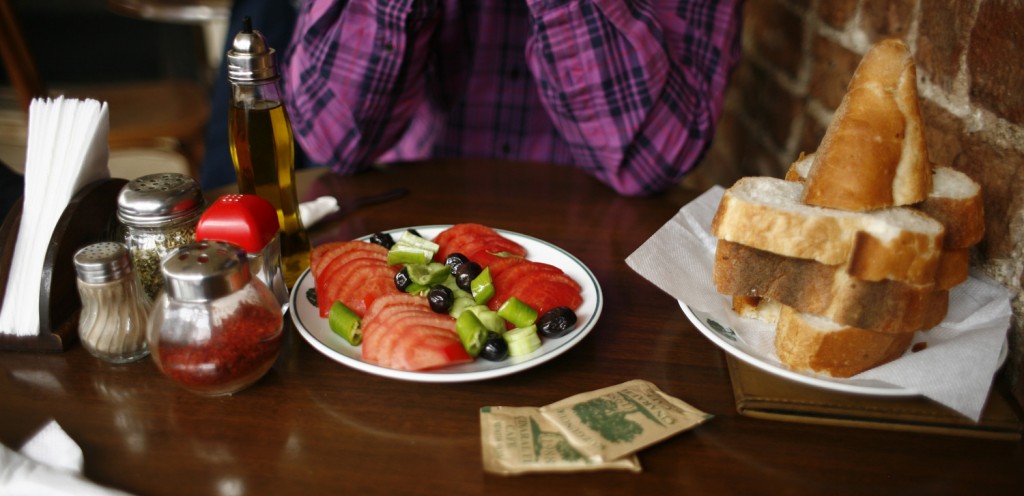 Address: Çarşı Cad. No:90, Kuzguncuk, Üsküdar, Istanbul
Phone: (216) 553 7385
Service Hours: opens at 07:00am daily, closes around 10:00 – 11:00pm, according to business.