Imagine a place where you find all those beautiful regional, Anatolian ingredients cooked ingeniously that create explosions through your senses.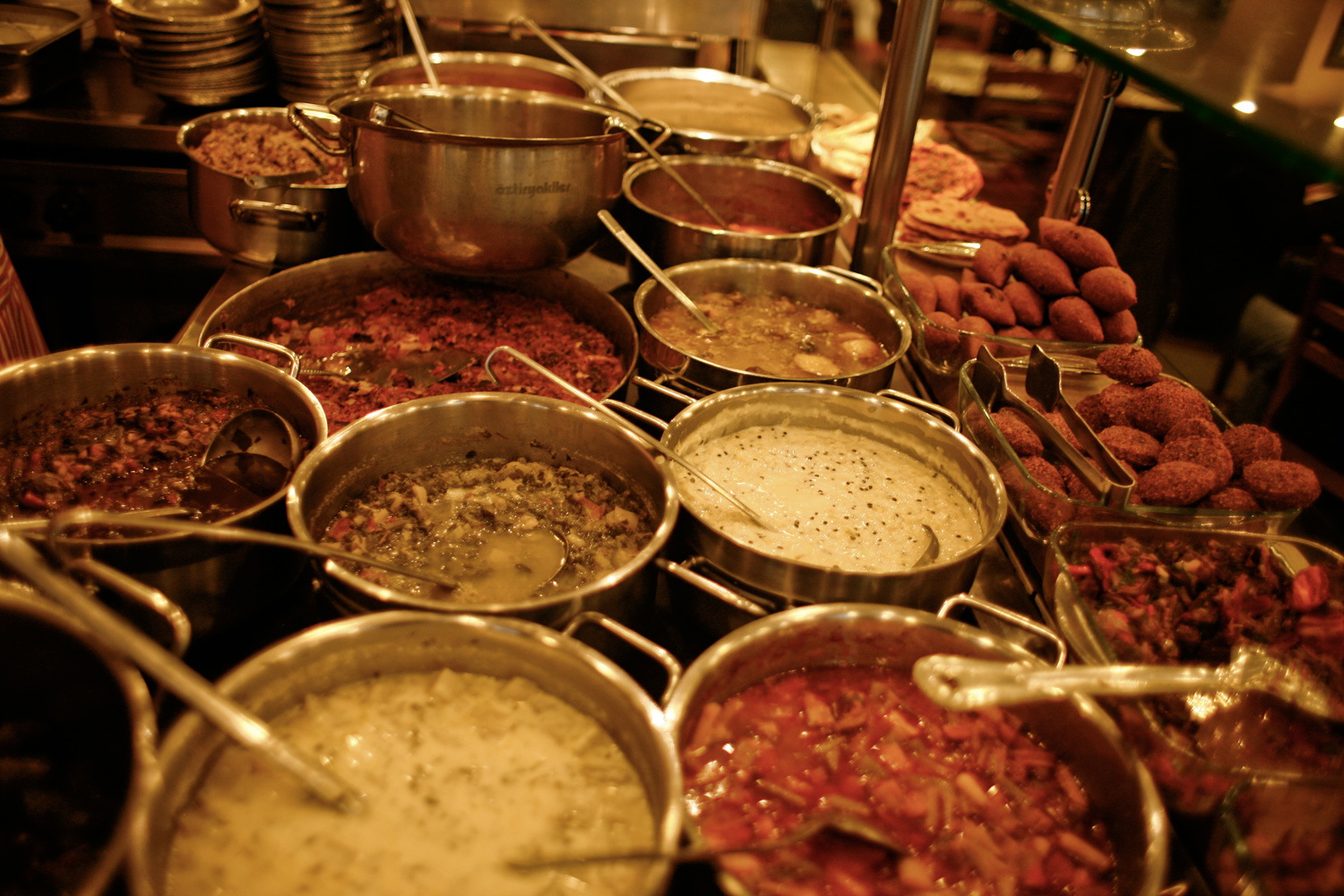 The moment you lay your eyes on the small place you are surrounded by great tastes, on your  left the big hot pots and pans laying all colorful meals, and on your right you see the freshest salads and spreads on the salad bar, far from the salad bar the desert window winks at you, seduces you…
You start your chat with the chef, asking him the dishes of the day, after you make up your mind, if you can that is!  Then you pay your visit to the salad bar, you fill you plate with dried eggplant dolma, kısır, muammara, zahter salad, Kürt köftesi, eggplant salad and many more delicacies.
You may feel like you are dining through the lands of Anatolia, escorted by the obscure vegetables, roots and edible herbs, and you are amazed by the sour cherry dish, green plum with lamb, stuffed artichoke, casseroles made with all those different ingredients, then dishes even sometimes I do not know or pronounce the names. Every dish is delicious, just it depend on what you want to eat that day, that is how I cope with it.
There is always some sweet or sweet sour sherbet, according to season, rhubarb, tamarind, green almond, plum, rose, cactus fruit, melon, liquorice, mulberry, bitter almond and many more, always something to learn, to taste.
You drink your zahter tea and want to start all over again, but some other day. At Çiya there is always something new to try, and something you always want to eat again and again and again…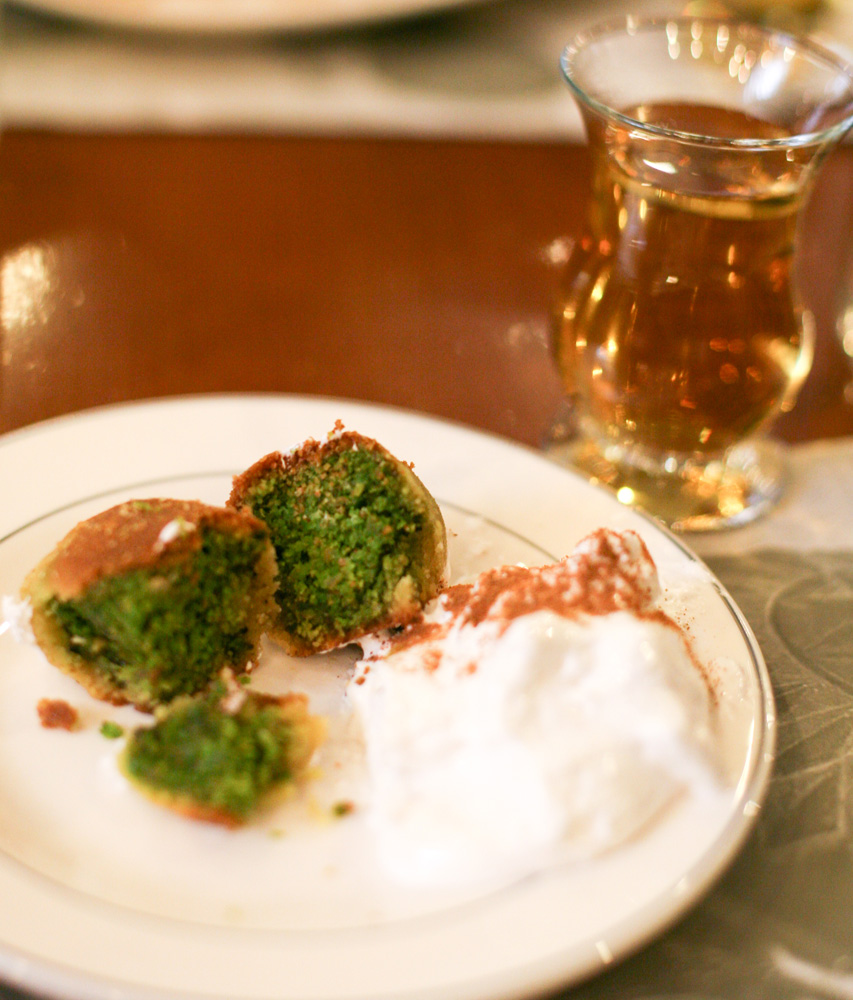 Address: Güneşlibahçe Sk. No:43, Kadıköy, Istanbul
Phone: (216) 330 3190
Service Hours: opens noon – 10:00pm, everyday