Şanlıurfa is famous with her liver kebabs. All around the city you see a lot of on-the-street-kebab corners. Open 24 hours, so there is always smoke in the city. Dedecan Ocakbaşı is a restaurant and a big one where all the locals eat and always full. There is a big fire pit, ocakbaşı -a big bbq-, inside and a very masterful chef, managing all the skewers with haste, all by himself.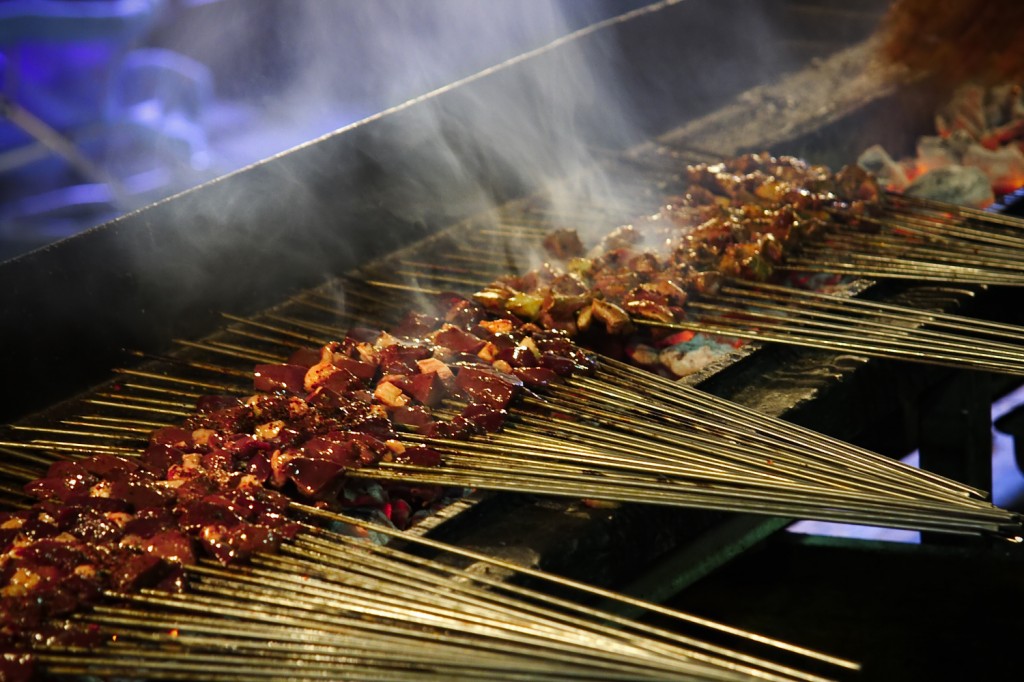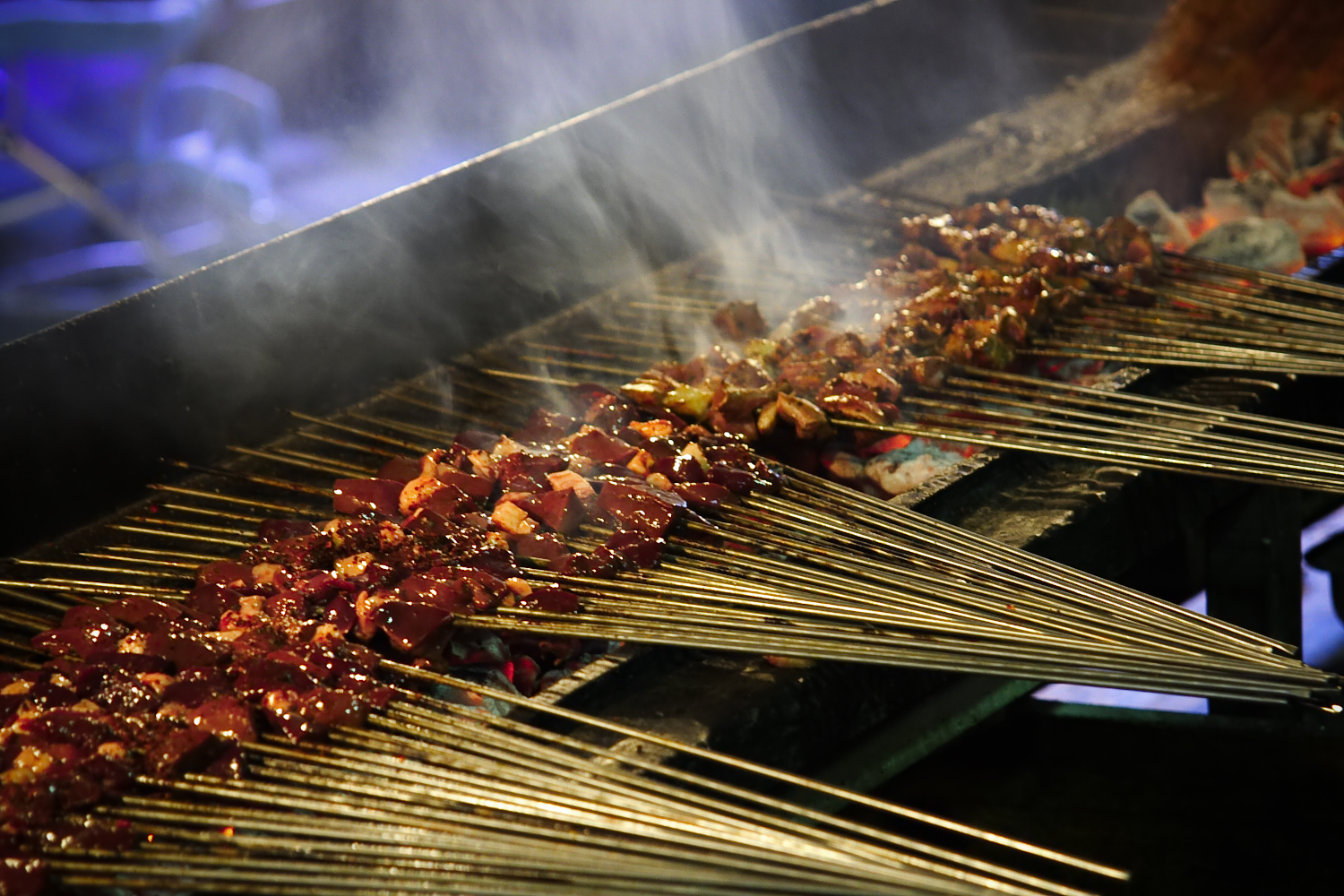 The menu consists of liver, heart, kidney, lamb meat, chicken, all on skewers, and cooked on charcoal at the ocakbaşı. Cooked to perfection, grilled on the outside, moist inside.
The moment you chose your table, you are served a house special very spicy pepper salad with pomegranate molasses, a little tomato paste, just the right consistency to dunk your pide in. Also a big pile of red grilled very very hot-spicy local peppers. In Şanlıurfa they call pepper, isot by the way. Then your kebab arrives on a pide, and on a paper as a plate. You begin to feast yourself, wrapping the pide with all the ingredients on the table. Then you order  more kebab and some more…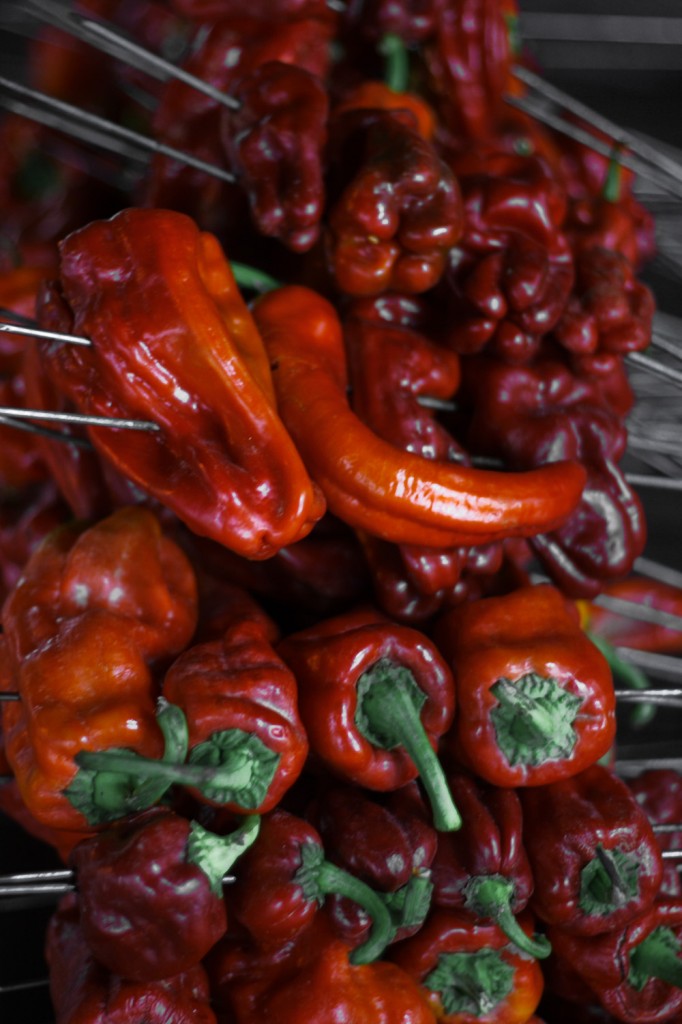 Delicious, simple, grilled, spicy!
Address: Kasaptaşı Parkı Yanı, 300 Evler çarşı içi No: 11, Şanlıurfa
Phone: (414) 315 2525