5 tables plus open kitchen plus soothing jazz music plus homemade pasta equals to this little gem in Kadıköy.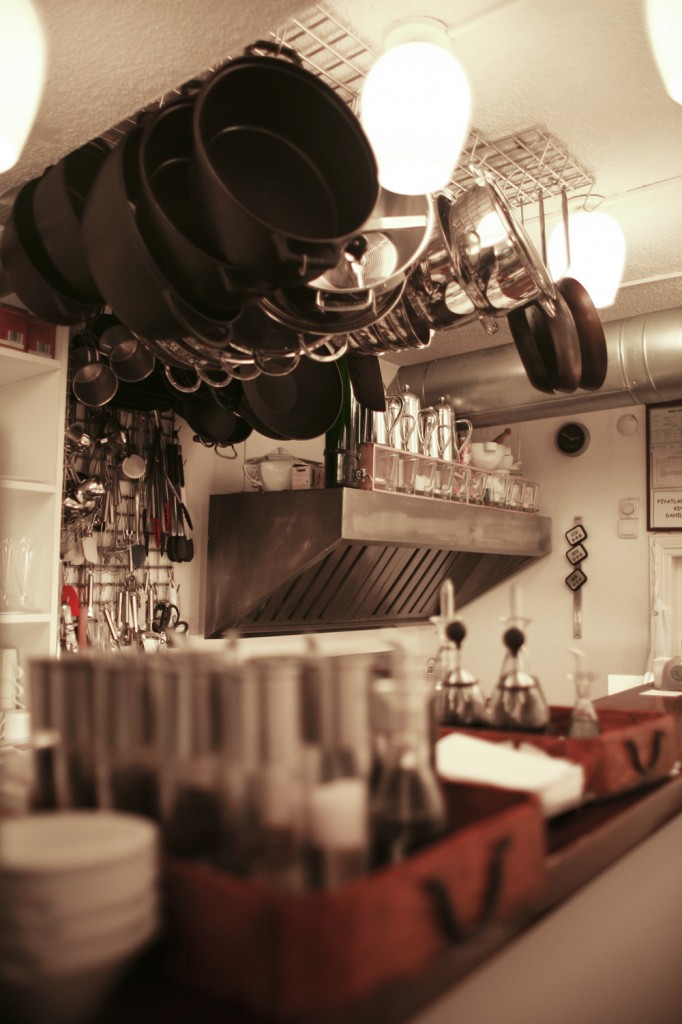 For there you find the freshest ingredients forming tasteful plates of silky dough coated with the a la minute sauce… White surrounds you, the smell warms you and sets you up for the upcoming feast, and if you are there for the dinner you pray for if there is any porcini ravioli left to devour. Otherwise,  you will be satisfied with the other yummy pastas or raviolis, no worries.
If you have any place left try their dessert "maylobi" or mini chocolate soufflé with a decent espresso.
Have  I mentioned they use no cream and preserved or tinned corn!!! How innovative  for those who think pastas are made with only cream and salads with corn!
Everyone should cook with these ingredients and eat these, that's what they believe, so do we…
– Note from Istanbulfood: RECENTLY FAUNA HAS CLOSED ITS DOORS DUE TO A NEW RESTAURANT PROJECT. WE ARE WAITING IMPATIENTLY…April 18,2010 –

Address: Moda Cad. Sarrafali Sk. No:7, Caferağa, Kadıköy
Phone: (216) 345 9954
Service Hours: noon – last order at 7:30pm, closed Sundays. If you go there after 7:30 pm you will be leaving with an empty tummy, after being kindly rejected.