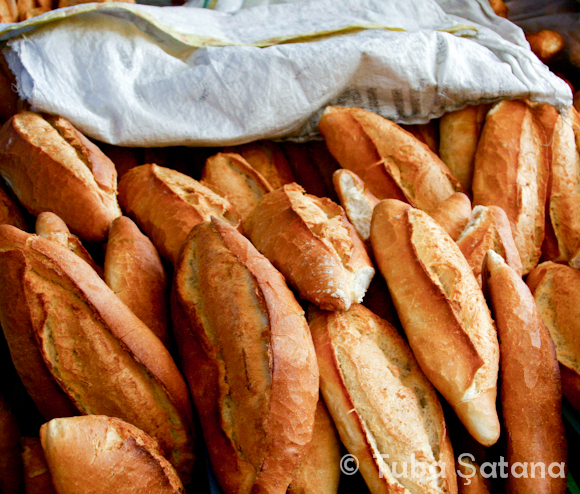 Does not matter where you are, who you are, what you like to eat, bread is may be one common thing unite human beings. The shape does not matter, it always there, always will be. It is the main staple, it is the fertility of land, it is the one thing when there is any other…
I love dunking my bread in to extra virgin olive oil, but it is always a feast when it is right out of the oven, and you spread a knob of salty butter on top, wait a second for it to melt and gulp it down.
How about a sandwich stuffed with beyaz peynir – white cheese- , slices of tomato, onion, sucuk and some parsley to break it down… How about rubbing a bulb of garlic on a thick toast while its hot and sprinkle with olive oil and some coarse salt? I can go on and on and on…
Just pay a visit to your baker or bake one for yourself, keep your bread close!
Bread is bread!