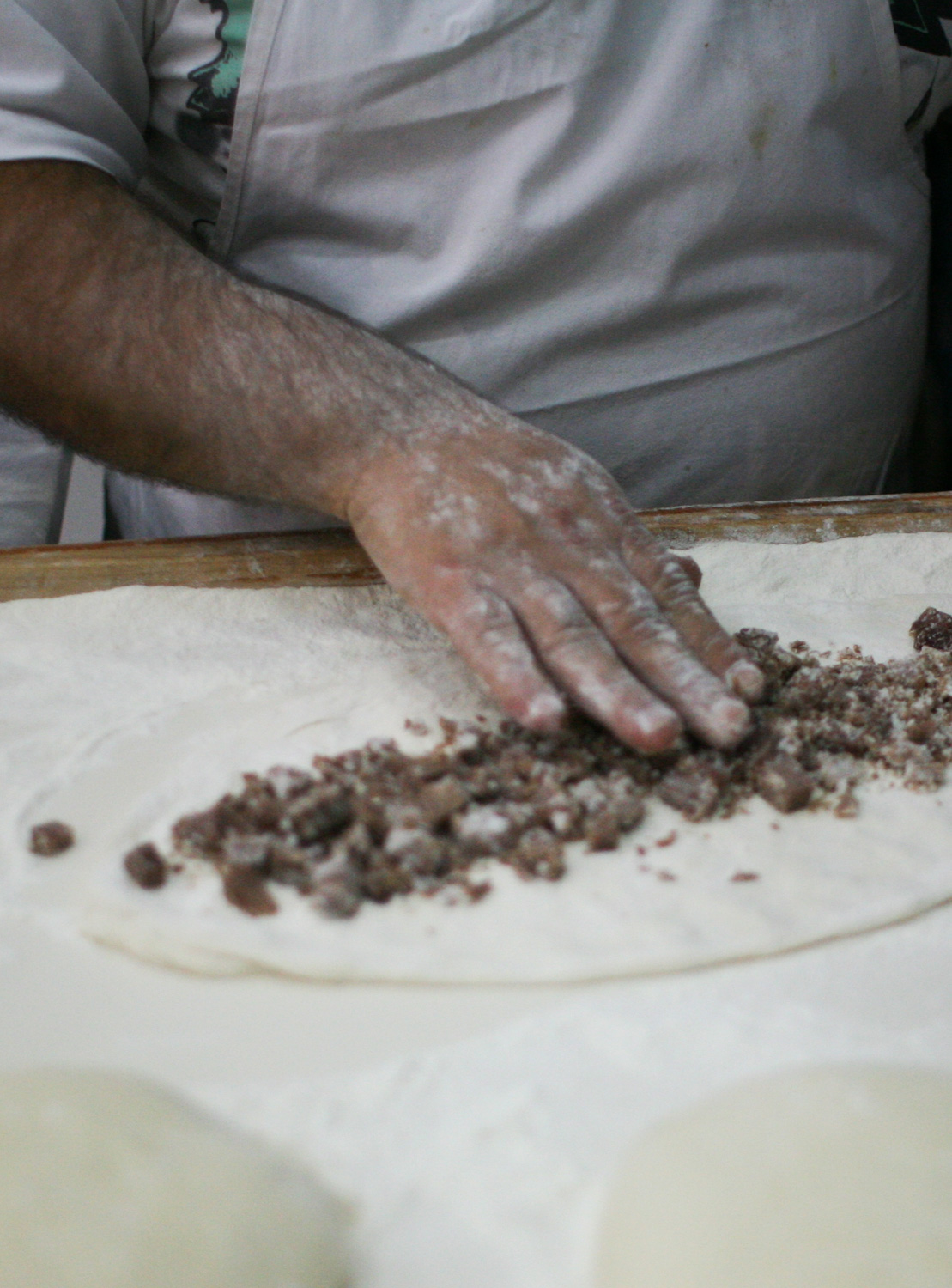 How many times you passed by and not stopped at this hidden pideci? I'll tell, countless!
Yusuf Bey, third generation shop owner  is working rapidly to fulfil every request coming from the customers, slicing the pide, preparing packages, dealing with money. The customers are picky, all locals, some waiting beside Davud Usta, while he cracks eggs on top of kıymalı pide, gets to hear one of the old customer says, put another one on top, one is not enough! Davud Usta has been working there for almost 25 years, he keeps on smiling while opening a ball of dough tapping it with his hands, he tops it with the desired ingredients, then to the shovel and in the big brick oven.
Kıymalı pide is delicious, so is the kavurmalı pide. Munching on kıymalı pide you get the taste of onion, the meat and the spices,  all in good balance, the dough is crunchy, a little moist in the middle, love at first bite! The kavurma they use leaves the dough its flavors. The salty meat and the melted animal fat is divine.
If you want to try something different, try the one with chicken. Yusuf Usta says, the customers love it which is his creation. He blends peppers, tomatoes, chicken breast with olive oil and spices. One of the faves.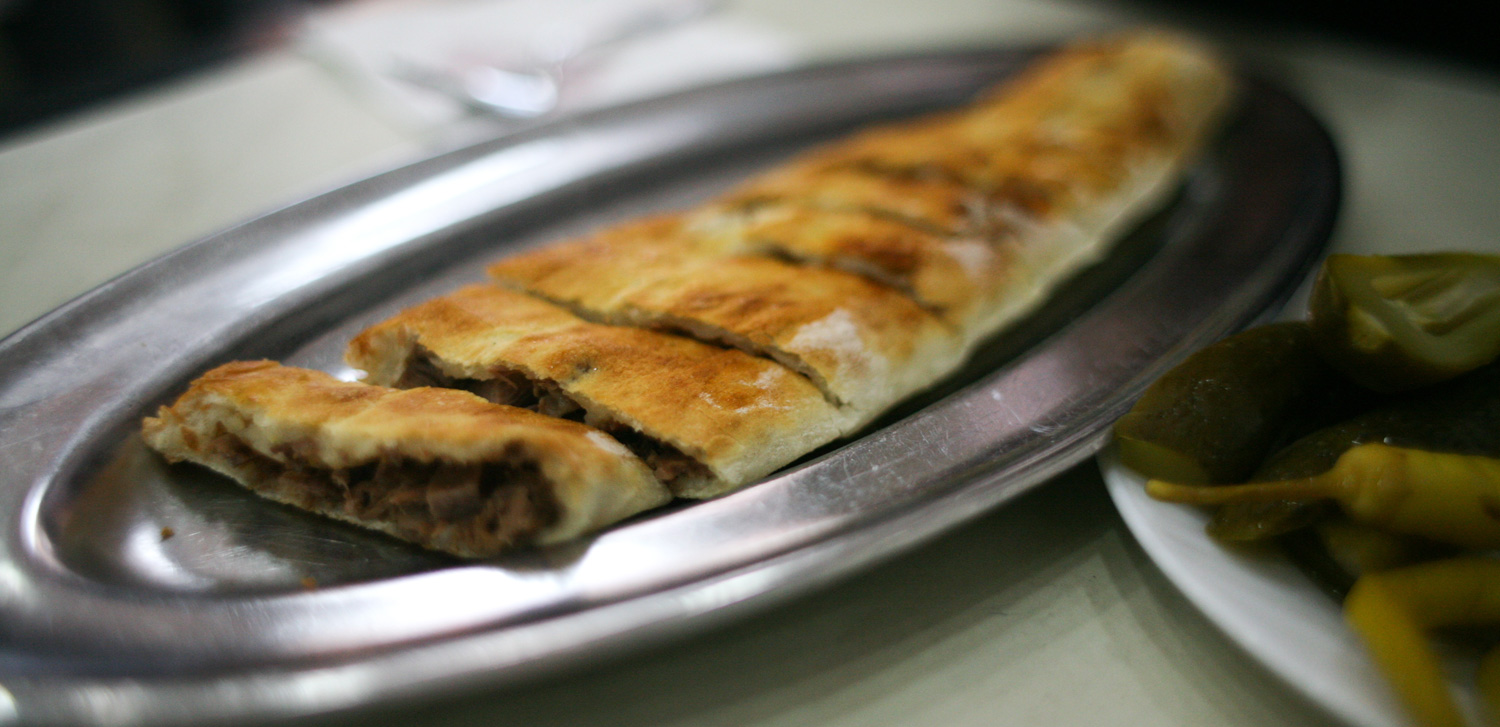 A real pide experience to win your tummy, in a place where time seems to stop!
Address: Hocapaşa Sk. No: 19, Sirkeci, Istanbul
Phone: (212) 512 0990
Service Hours: Open everyday, 11:00am – around 8:00pm