I was born and raised in Ankara… Walking down Tunalı Hilmi today, brought back many memories. All is good, but seeing most of the establishments closing their doors, selling their business makes me sad. Ankara being a patisserie town, had a lot of choices to offer, I guess everybody liked their sweets. Meram replaced by a phone company, Tuna Pastanesi replaced another company, Milka, Körfez, Köşk… They are all gone now.
So I stopped for a sweet bite at Flamingo Pastanesi (est. 1955), one of the rare remaining patisseries. One bite ended up with eclair and sweet tuile, tea and friendly waiters, bringing back more memories.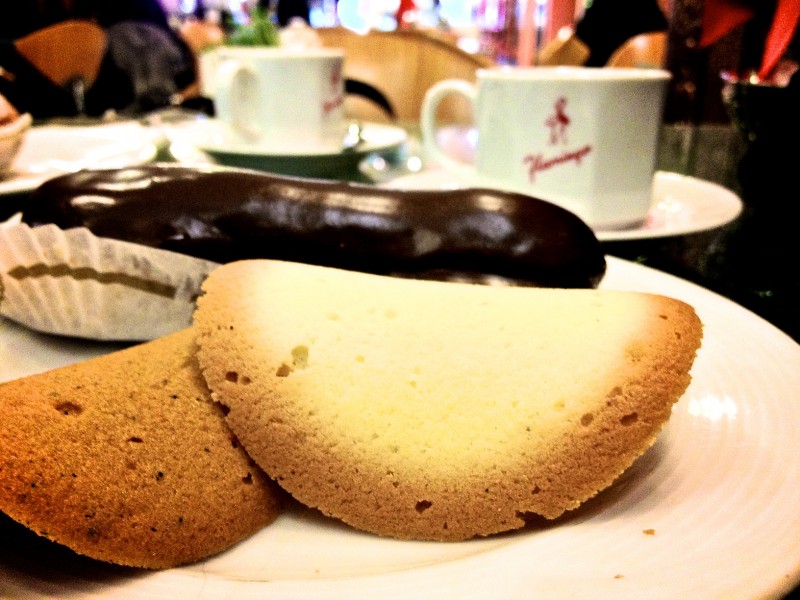 You see people reading books, sipping tea, enjoying their favorite cakes, cookies, pies, you name it. Whatever you taste in Flamingo is pure, no fuss, delicious and simple. Hope  they exist and continue being a part of our lives.