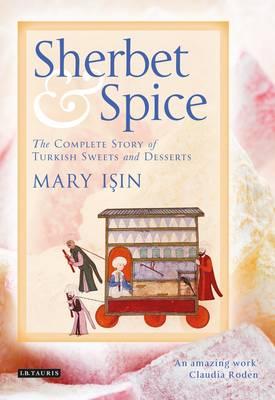 I know you always wonder what Lokum is, where it is coming from, how it is made… How about Akide, and what is that orange pudding you see continuously at displays, at restaurants in Turkey, those colorful fruit preserves at breakfast, helva and wonder…
I have a remedy called Sherbet & Spice!
A small bubble package from London was the thing I was waiting for. The logo read Tauris, bearing the newly published book, a sweet sweet book. Sherbet & Spice, The Complete story of Turkish Sweets and Desserts is Mary Işın's latest work, who has been researching Ottoman Cuisine since 1983 and just by holding it in my hands, gave me a sweet pleasure.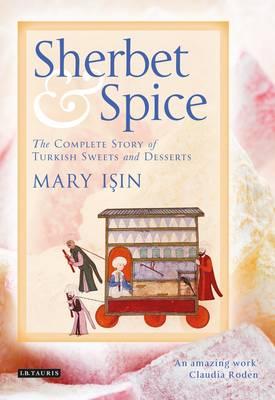 The books starts with a thorough history of confectionery scene, covering customs, culture, traditions around a piece of sweet. Işın analyses the subject in 28 tittles starting from sugar and ending with ice cream. As the mystery behind the sweets unravel you will be hypnotized by the stories taking you from Sultan's table to streets, from baklava to flavored frozen ice, garnished with lullabies, quotes, rhymes, tongue twisters and recipes from old Turkish cookbooks. The notes at the back are well organised by subject, if you are a nerd like me and want to know which references were used to create this repository of information.
A sweet tour de force, a surprise box of candy on a monday morning!
I leave you with this traditional Turkish riddle from the book:
"Touch me remember me
At the harbour wait for me
I am a fine lady
On sugar feed me."
Sherbet & Spice,The Complete Story of Turkish Sweets and Desserts
Mary Işın
Publisher: I.B.Tauris
Hardback
ISBN: 9781848858985
Publication Date: 2013
Number of Pages: 304
P.S. For my Turkish readers: You know this book as Gülbeşeker, from YKY, published 2008, though it is a little different than the English version.