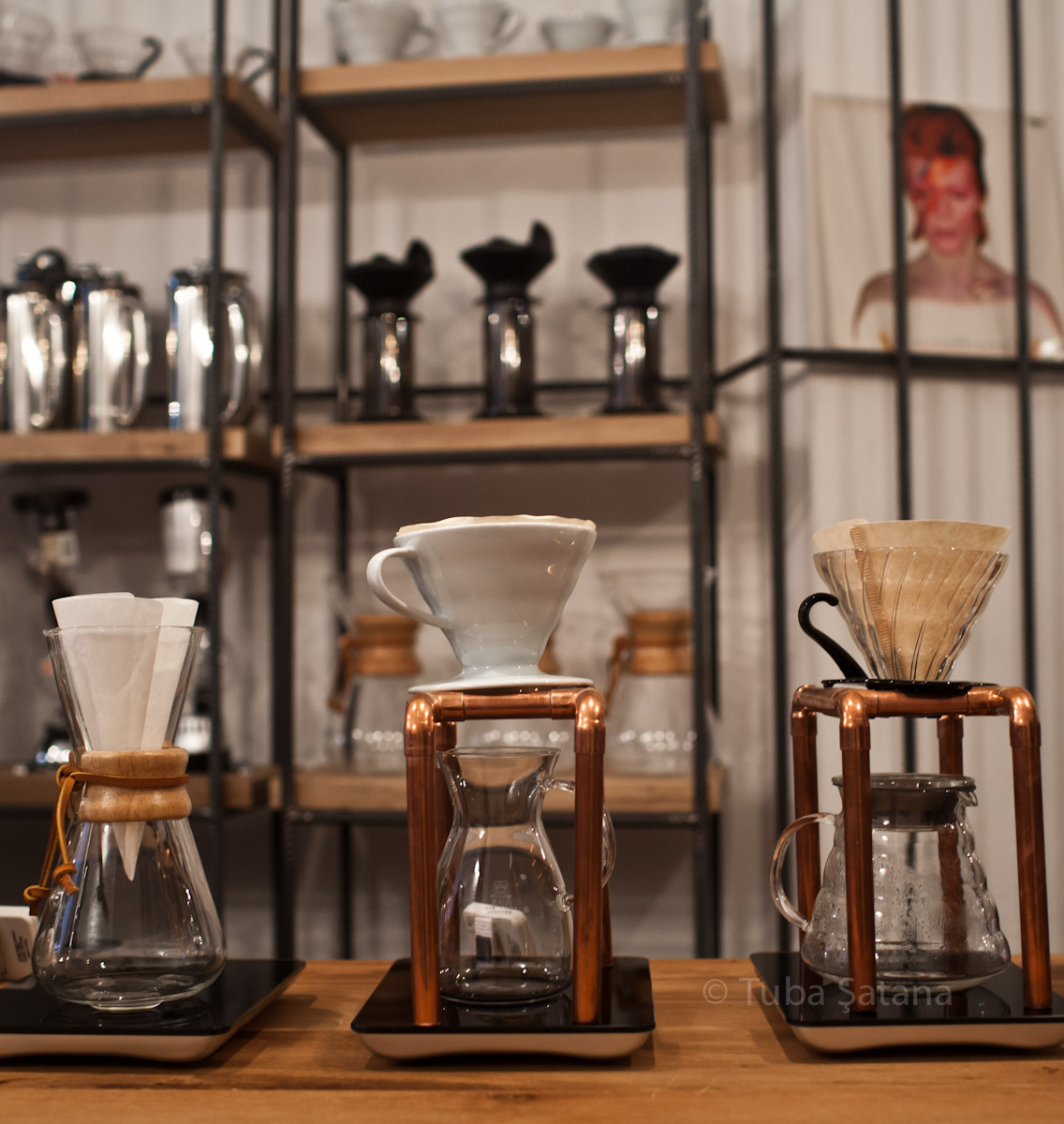 I am a coffee nerd. I can not live without coffee. But not any coffee, I only drink the best there is, after the perfect bite, this time perfect coffee as my motto. The problem is that not many coffee houses please me, hence I brew the best possible coffee at home, have all kinds of gadgets complementing good variety of beans from all over the places I travel to. So you may ask, where do I have my coffee, then I give you the series of places I trust with my coffee in Istanbul… None but only  Kronotrop would be the first feature of this series.
None of us remember exactly when Kronotrop was opened. It feels like it has been in my life forever. Surely it was not the first coffee shop in Istanbul, and importantly it was the first micro roastery, but it felt like it was the first real one. That tiny shop at Galatasaray was soon was in my life, a quick pick me up, a breather, some chat on my way to somewhere else. Çağatay made this possible. It was all him. Some loved him, some hated him – still do-. Because he has a character of his own, he does not have to smile everything you say and he serves what he believes was right. Not the average guy that our Turkish customers are accustomed to. After a couple of successful years at that small shop, Mehmet Gürs's company bought out Kronotrop and Çağatay now has have the ability to move forward more freely. He has all the means to invest and take his coffee to a higher ground. Recently moved to a bigger place, now the coffee shops serves at Cihangir, by a great team of lovely baristas.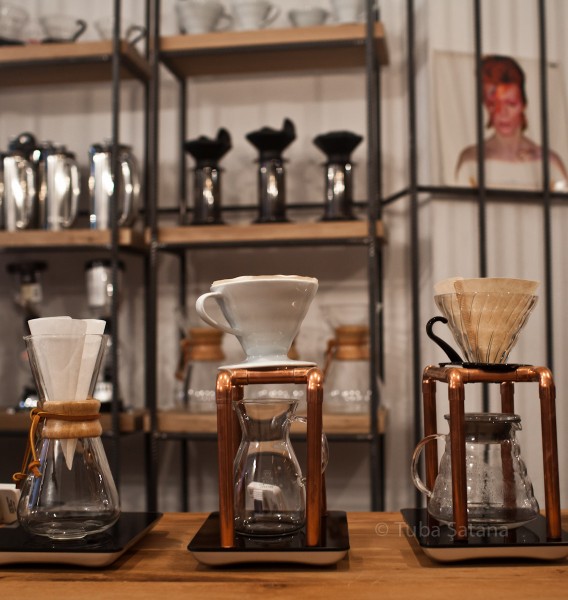 All espresso based coffees, filter and pour overs (very soon) are prepared and served. It is a self service place, plays great music, has a cool atmosphere and is a place for coffee nerds, snobs, who want to learn more and the rest. Also those who ran out of coffee beans, we can all unite there, buy the beautifully labelled packs of beans and take them home. yay! With Gürs's vision, after this merger, his restaurants already started serving Kronotrop's coffee, him following the movement around the world, the restaurant coffee recovery. One good coffee leading to another… Life is too short to drink bad coffee, right?
Kronotrop's address: Firuzağa Camii Sk. No.2/B, Cihangir, right across the mosque.
Kronotrophas a new branch at Maslak, Orjin: Büyükdere Caddesi, No:27, Maslak
9.03.2015, TŞ