Quiet streets. Lunch time. Barely. Early lunch, late breakfast hour lets say. Avery modest, very local spot.
It all started with the pomegranate sprinkled ezme, then came haşlama içliköfte. Piping hot, one bite to tuck in, the taste of the meat, the spices, pistachio and of course cracked wheat, bulgur. I was about to order another round when I saw the tray  approaching us. Our kaburga dolma came to the rescue.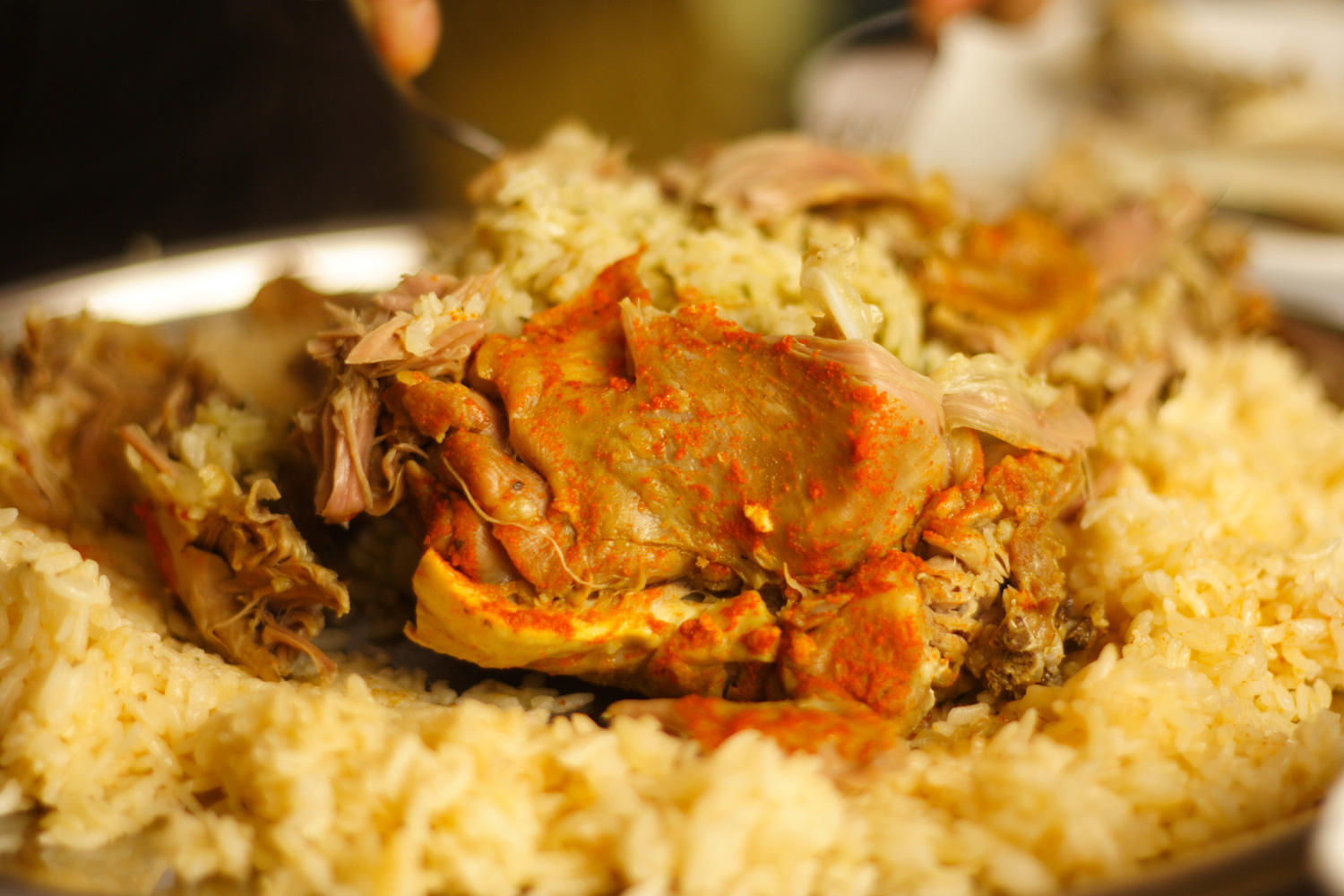 The rib cage of the small animals  especially kid or lamb, are filled with a very delicious rice pilav, iç pilav, and the meat is sewed together, then steamed and finished in the oven till it falls off the bone, literally. Served with pilav rimmed around the kaburga, the first look is amazing!
Watching the skillful waiter while he prepares the kaburga for you, you can not hold your saliva. He starts by cutting and removing the stitches then boning it and leaving you with a heaping portion of  delicious meat and pilav in the middle of the table.  A sight for sore eyes!
The meat is succulent, the fat is melting in your mouth, the pilav has the right spices and you just want to eat more and be merry!
A once in a lifetime experience for some, a delicious stop for others.
Address: Ali Emiri Caddesi No: 22/B, Diyarbakır
Phone: (412) 224 4447