Let's see…
A couple of stairs, enter through the glass door, greeted by smiling faces, crowd is eating happily, yes again full, should I wait for a table at the terrace or anywhere, let's see what is on the big board today… White table clothes and fresh flowers meet the eye before the feast.
You are very welcome to Kantin!
Kantin is a safe place! One of the two-three safest places to eat in the city, other than home. But for this kind of food, sorry to say, there is no opponent for Kantin.  In Kantin the food is handled with respect, getting the most out of it.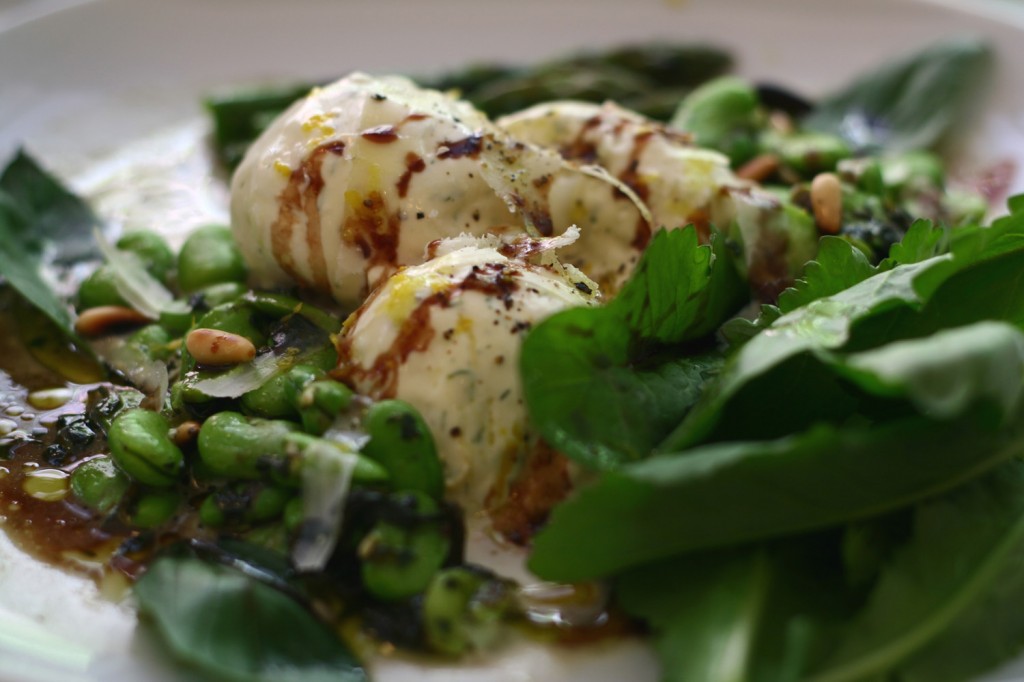 The menu changes due to availability, seasons and mood. There is "Hergün" meaning everyday and "Bugün" meaning today menu written on a big board. If you are lucky to go there at spring, artichoke season, be sure to eat enginar pate, artichoke spread, smooth, kicking, flavors bursting in your mouth, served on a garlic rubbed toasted bread,  with a little goat cheese, leaves of water cress… Bahar salatası, spring salad, is with the best mozzarella you can find in Turkey, shelled fresh broad beans, asparagus, is the answer to  what a salad should be!
Çıtır, meaning crispy, is a little thin dough cooked in wood oven, topped with varieties of artichoke or vegetables or smoked salmon is the one thing you cannot get enough of. The bream also gets its share from the wood oven and comes with its crackling skin, filled with herbs. The grilled cutlet of chicken with sage, turkey marinated with honey, artichokes with parsley, everything…
Ayran is made with herbs, lemonade is old school. Turkish coffee is served with, well, I'll leave this as a surprise…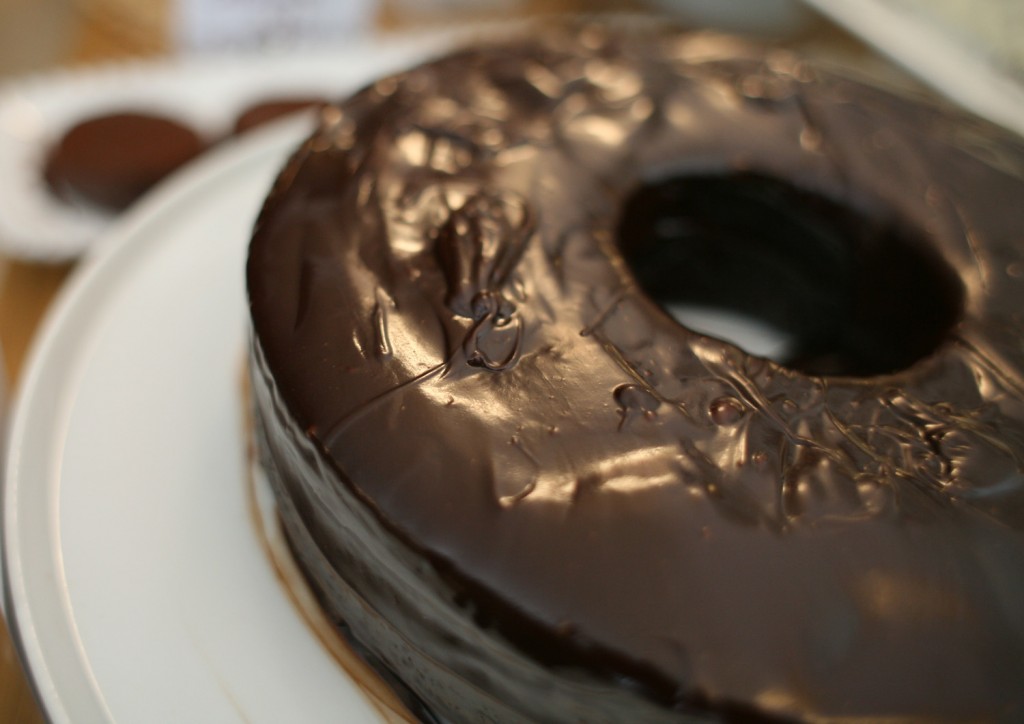 Dükkan is down stairs where prepared food, desserts, bread, cheese and more delicacies are sold. If you are hungry after a days work, stop there to indulge yourself and pick our poison. One thing though! If you can choose!  Desserts have a league of their own. Lemon cake, chocolate cake, carrot cake -one of my faves-, cherry jam and clotted cream filled tarts, chocolate and brandy filled mini bombs… all the remedy you need anytime of the day!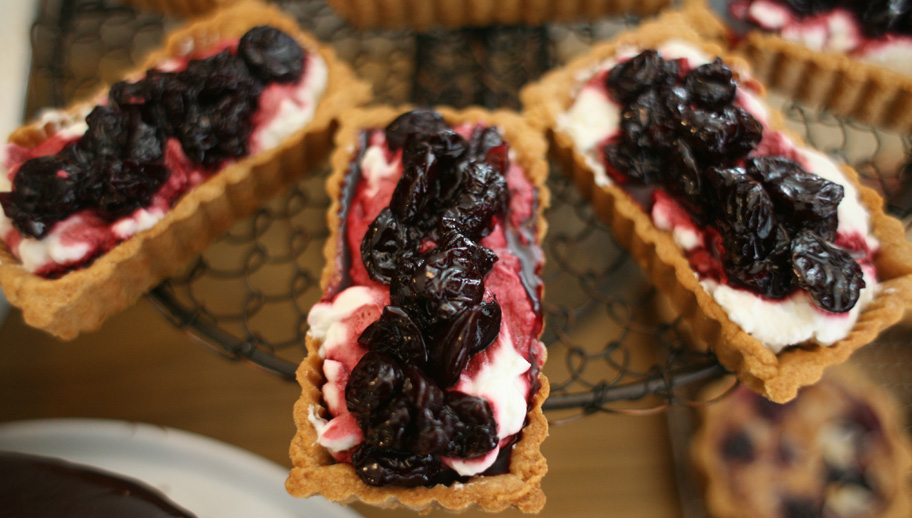 The food of Kantin is simple, clean, all about Istanbul and Aegean. Şemsa Denizsel is an indisputable kitchen goddess and one of the best chefs of Turkey.
Skillful cooking, peculiar tastes, sustainability, top notch ingredients combined with flavors comes up to clean tastes, simple, yet every bite notable, leaving you in a bliss.
Kantin not only fills your tummy, but also your soul!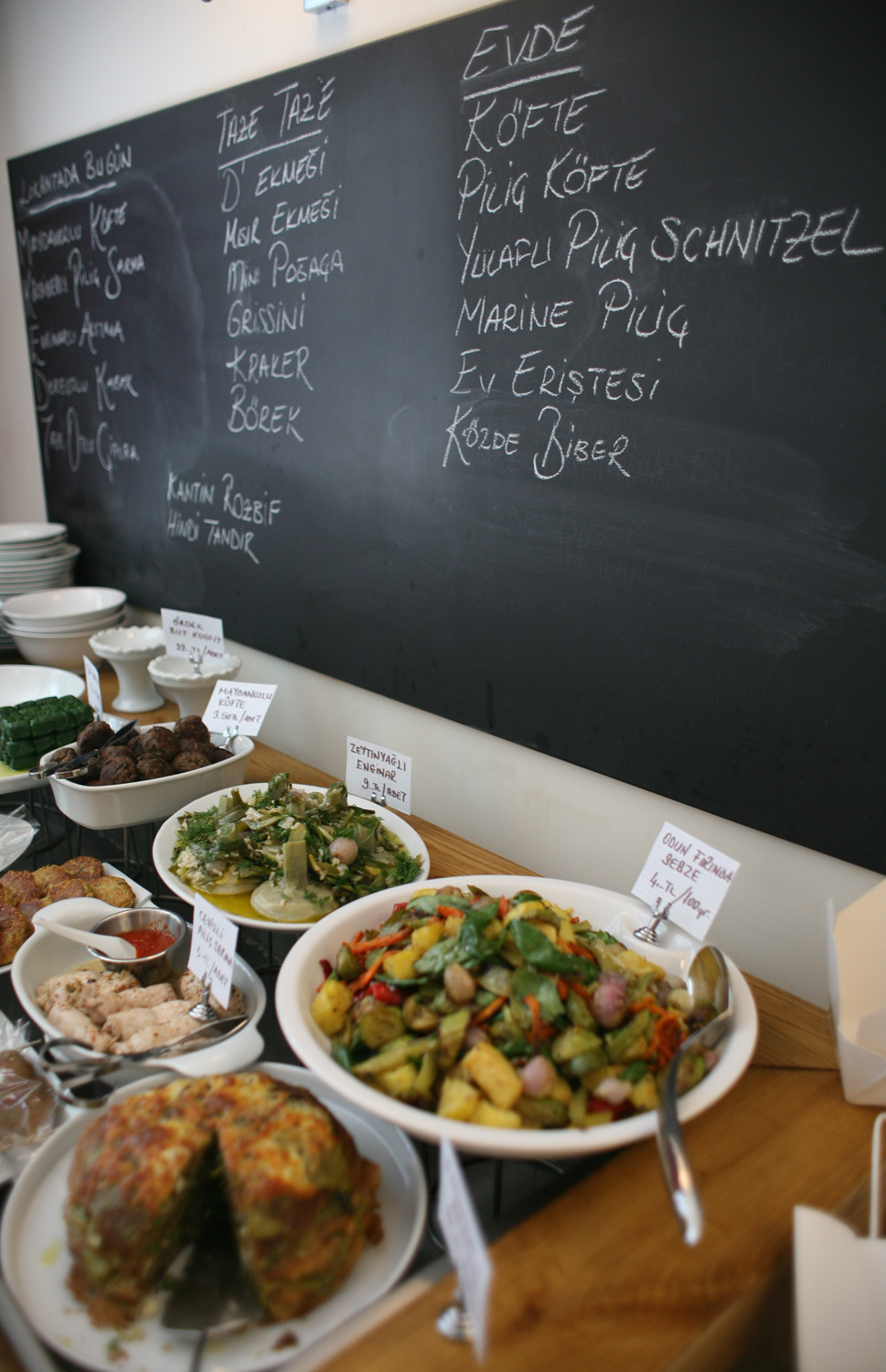 Address: Akkavak sokak No.30, Nişantaşı, Istanbul
Phone: (212) 219 3114
Service Hours: Restaurant, Monday-Saturday 11.00am-8.30pm last order, Dükkan Monday-Saturday 10.30am-8.00pm
Istanbulfood maps