In between the paper thin flakes of dough you see the ruby green of crushed pisstachios…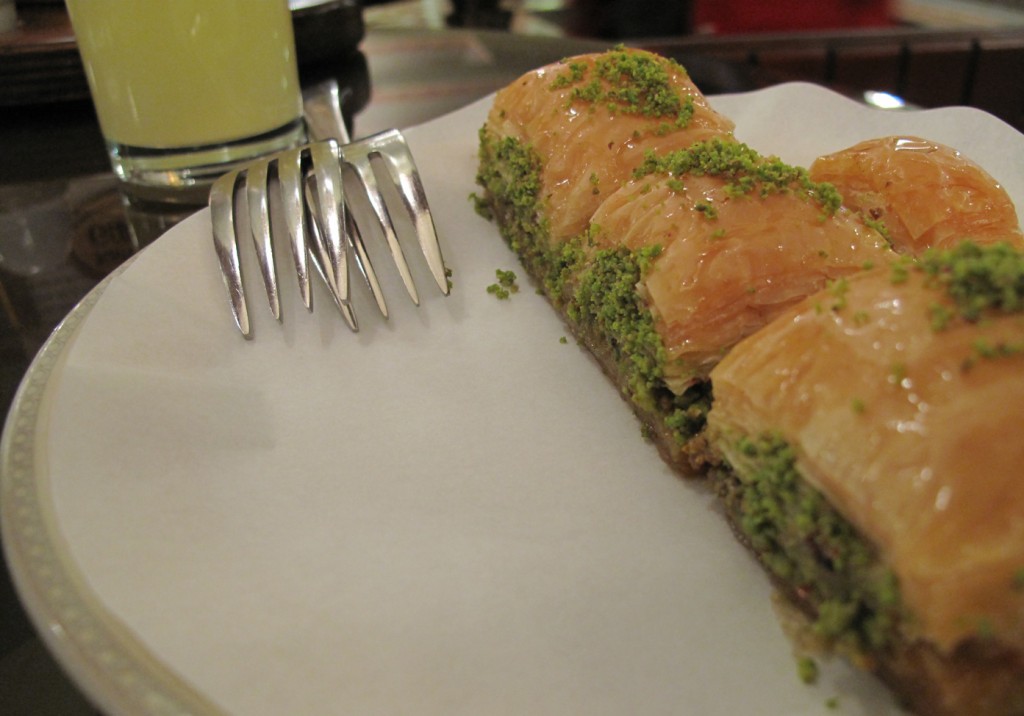 You smell the butter, you taste the pisstachios, then the crunchiness of the dough and the taste blows in you mouth then sublimes you to a new level of zen.
This place has always been the answer to the perfect baklava!
And plus they serve the best lemonade in town.
You can order a lemonade and a portion of baklava of your choice, to take you to your childhood and for a sweet-sweet coma… Or stick with a glass of water and Turkish coffee. Or take some home…
One disadvantage of this place, you can never leave with empty handed and it is really hard to choose when you see all those trays of baklavas…
Address: Mumhane Cad. No. 171 Karaköy
Phone: (212) 249 9680
Service hours: 07:00 am – 10:00 pm