Erik, green plum is one of my favorite fruits in this food world of mine. Starting from early May and ending late September plum has many different varieties, color, taste, joy!
Nowadays green plums are in season. First Can eriği, than the most famous Papaz erik and köy eriği comes to stalls at the markets and consumed in large amounts in Turkey.
Papaz erik, the king of plums, the most loved one, is juicy, partly very mildly sour, partly sweet, very crunchy and fleshy. Kütür kütür we call it…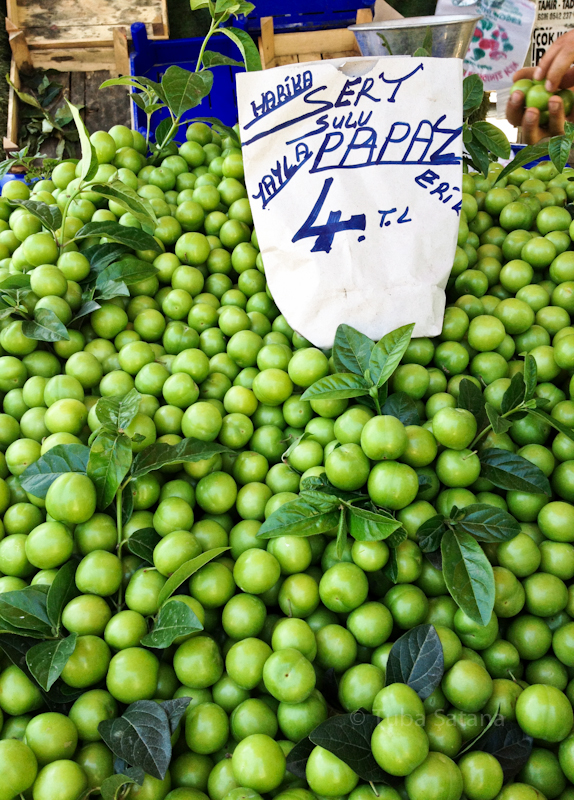 The skin should be thin and on your fist bite you mouth should fill with its juice, not to mention the amount gushed out of your mouth.
Green plums are preferably eaten with salt. Köy eriği, is huge, little more sour than Papaz erik and has a slight sweet taste at the back, little more chewy then Papaz Erik, though I prefer eating it with a little salt mostly…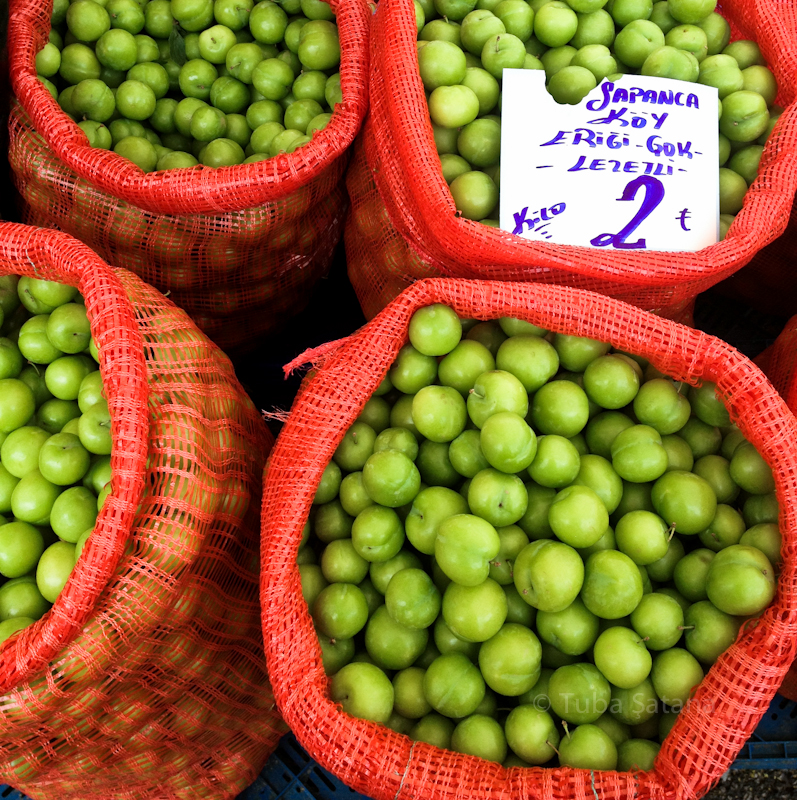 I have to say erik is one of my favorite mezes to accompany rakı as well, or an afternoon Martini. If you are in Turkey during erik season, pay a visit to your neighborhood grocery and don't miss this feast!