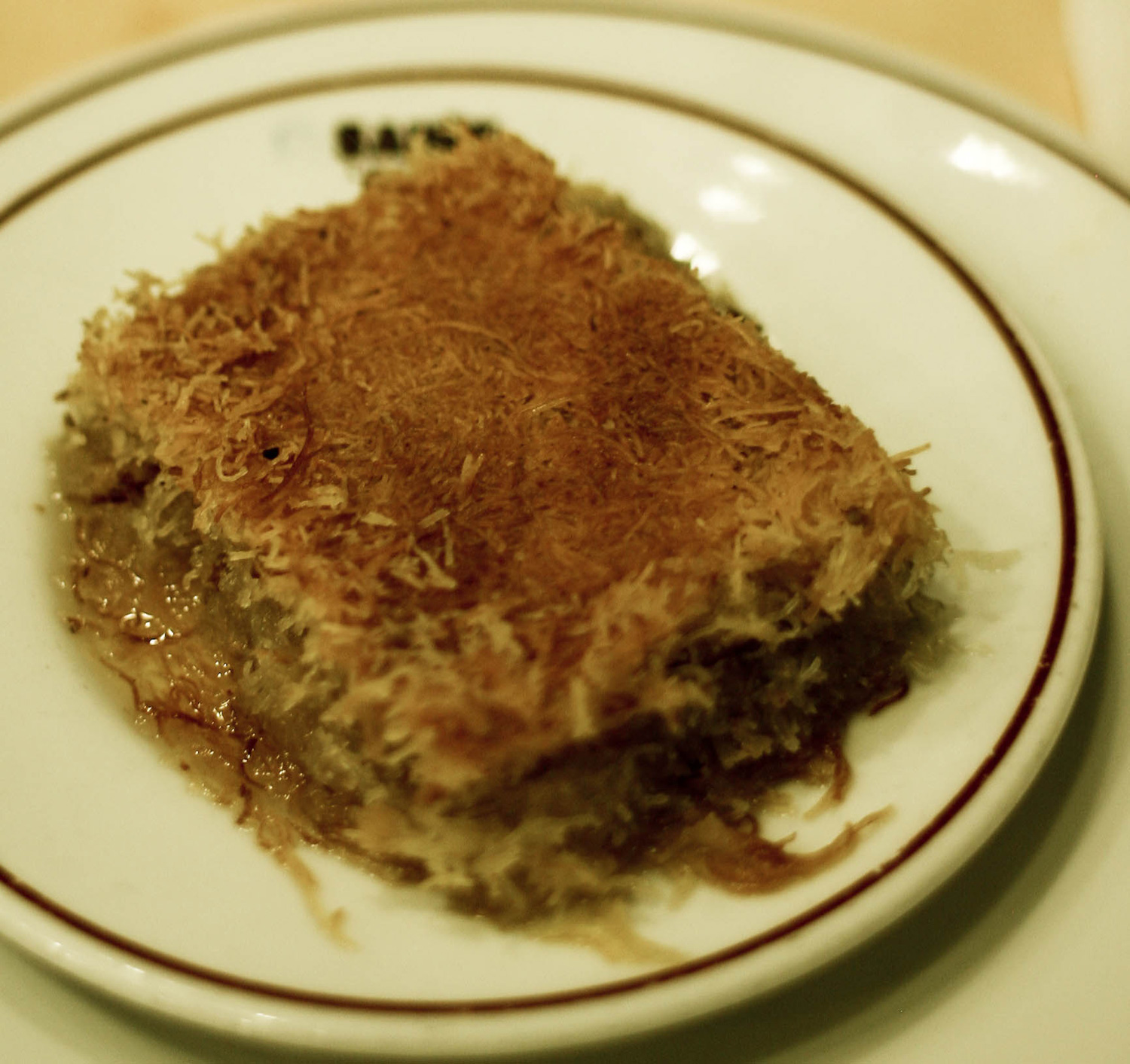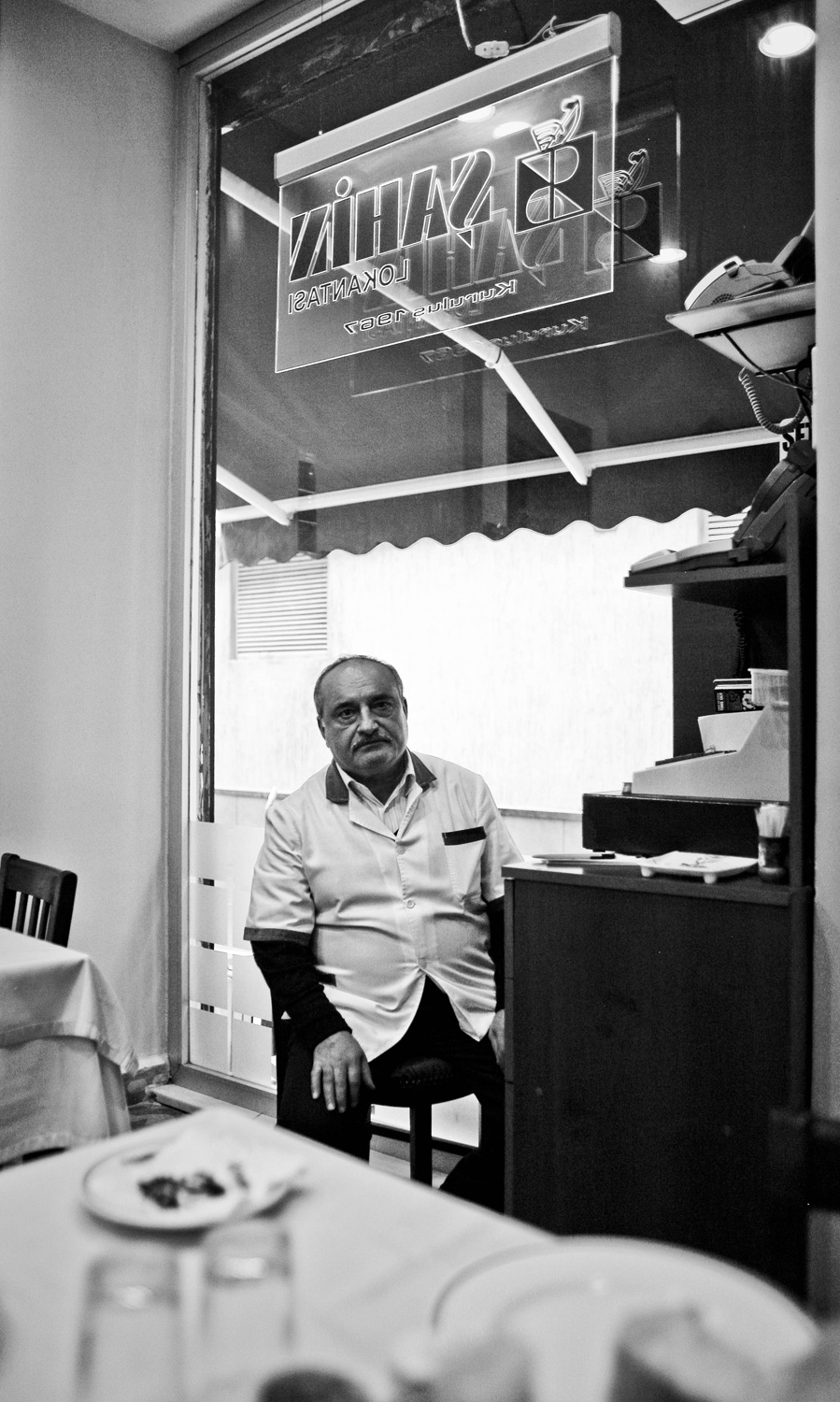 Walking down the Orhan Adli Apaydın Sokak, if you see a crowd of suits and white collars, people gathered, waiting hungrily or smoking happily then you are in front of Şahin Lokantası.
Serving since 1967, Ismail Şahin, known as Şahin Usta or Baba, holding his business together, cooking, talking to customers and sitting on his small desk to cash the bills. The chef is working with him for 32 years, and doing a great job.
When you enter the restaurant, you go directly to the kitchen counter, where you can see a colorful layover of the dishes like çoban kavurma, rice pilaf, lentil soup, chickpea stew, big tray of Izmir köfte topped with hand cut potatoes, tavuk kapama, fırın makarna, kadınbudu köfte and many more. Most of the dishes are cooked in oven. The chickpeas are melting in your mouth, you do not need to add any salt or pepper, the taste is perfect. İzmir köfte, the köfte is  a little spicy, soft, leaving you with a mouthful of flavor. All the ingredients are top notch. He even did not change his butcher for 30 years, nor the  grocery.
You feel you are eating at home. Food from the heart.
Save some space for kadayıf, if it is on the menu that day. The kadayıf is like falling from a grandmother's hand. Thick, crunchy on the top, moist and silky and soft in the middle with a layer of walnuts, then the bottom is a little burnt, the Golden brownish color. The syrup is just right amount and right sweetness. You can have a whole – believe me the smallest portion is even big- piece of it, yet you continue living.
If you want to have a morning soup, you should go there till 10.00am, or you will be left empty belly. Mondays işkembe – tripe soup, Thursdays paça – trotter soup. The trotter soup is to die for, smooth, silky, well cooked, texture wise perfect.
One important reminder, you may not find all the dishes after 1.30pm, so act up.
Prepare to wait, share your table and eat hearty home cooked meal.
Address: Orhan Adli Apaydın Sk. No:11/A, Tepebaşı, Beyoğlu, Istanbul
Phone: (212) 244 2543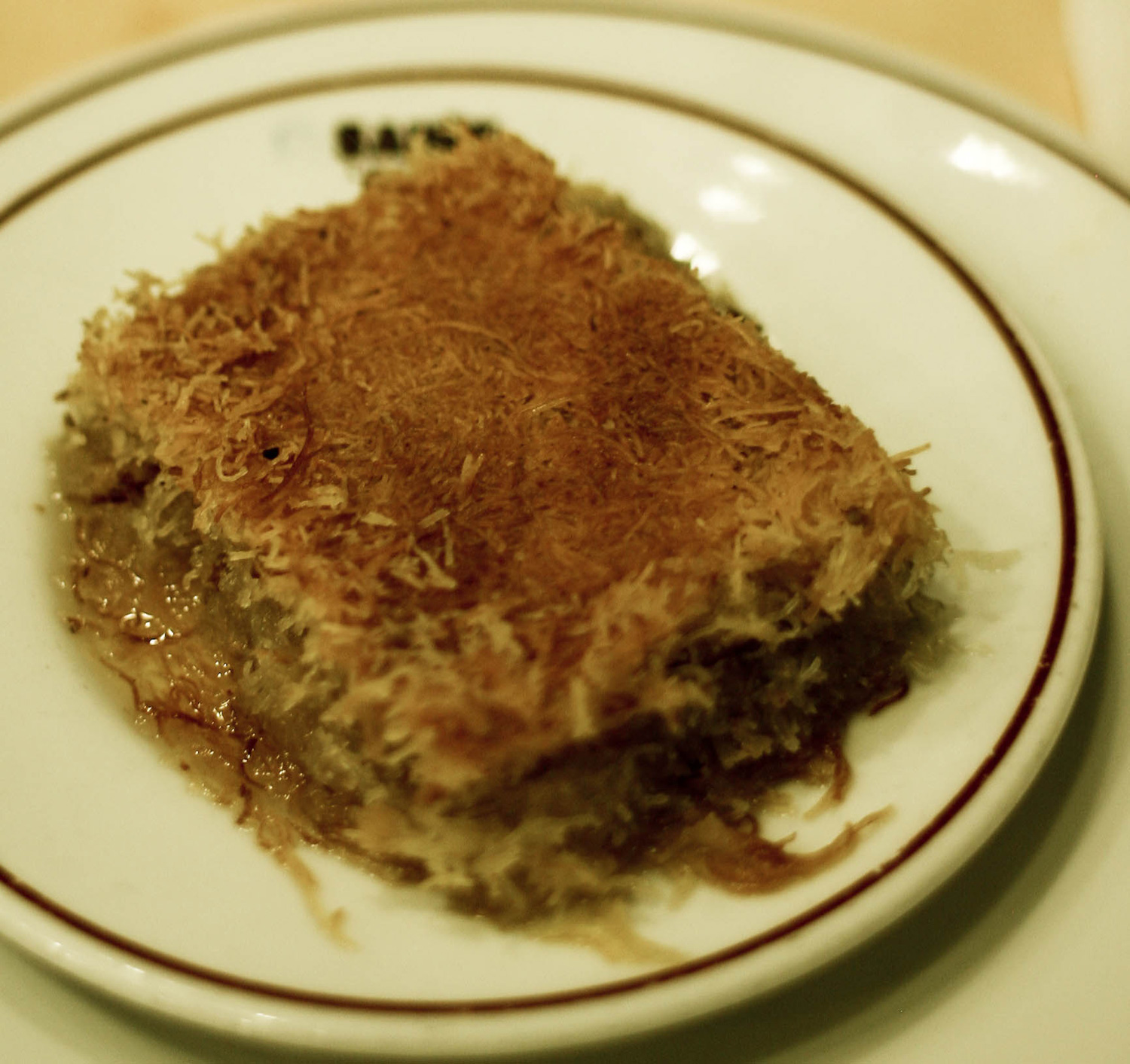 Service Hours: Opens early in the morning for soup service till 5.00-5.30pm. Closed on Sundays.