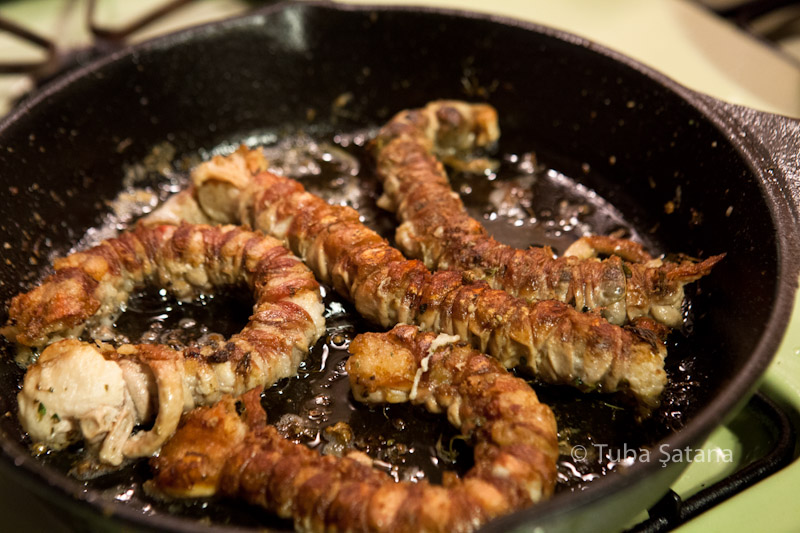 Have I told you about my heritage, I might have. My grand grand mother is from Thessaloniki, Greece and my grand father is from Mardin. My roots pretty much drew my life, my faith in food. Growing up with the best home-cooked meals that a person can eat, I was so blessed, so lucky. But for me there was only one person who was the greatest cook, my grandmother. She used to make the sheep's feet soup, paça çorbası, she put them all in a big pot, dim the burner, leave it to simmer for a good night long. I still remember that taste, and surely could not find anything like it yet, don't think I will, anyway.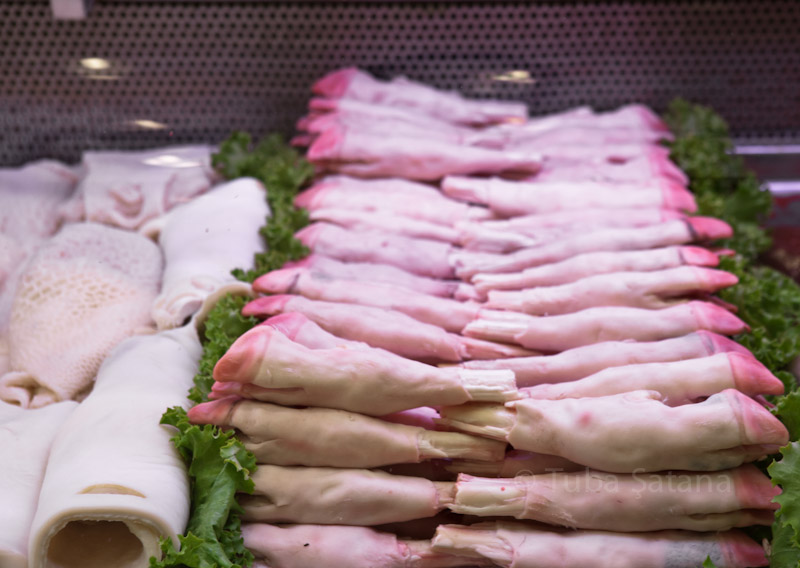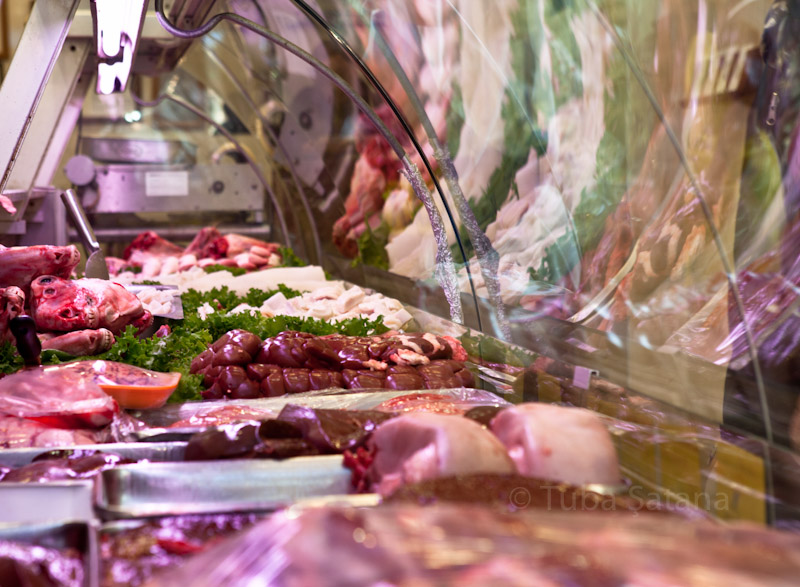 Growing up in Ankara, the food was so fresh, so good, only the best of the best was sold and bought. Other than fish, meat and vegetables we used to eat a lot of offal dishes. Kokoreç, sautéed liver with buter and onions ciğer sote, pan fried liver, ciğer tava, tripe soup işkembe çorbası, tripe stew işkembe sote, grilled ram's testicles koç yumurtası, sheep brain, beyin söğüş  that was simmered in water with herbs and finished with olive oil from Ayvalık, lemon juice and parsley eaten cold, chicken hearts cooked with butter and roasted sheep heads kuzu kelle, are some of the offal dishes I remember my mom used to cook. Told you, I was lucky.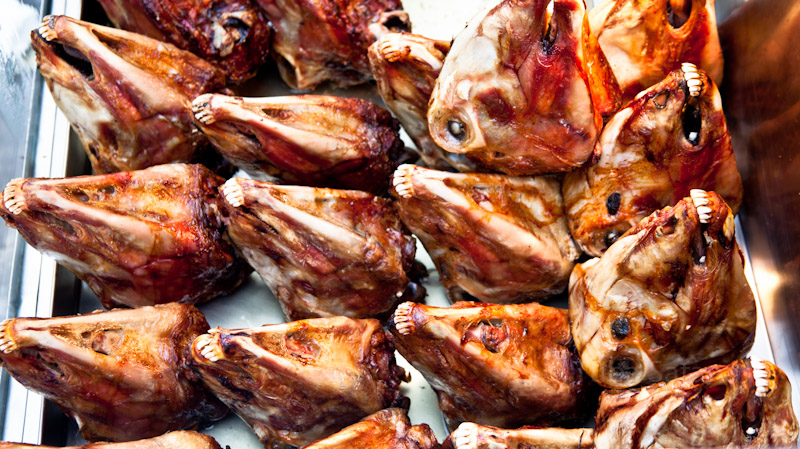 But my mom had a different kokoreç in her childhood, not the big fat one filled with suet and sweetbreads, the thin sheep intestines wrapped around fat, thick like a big cabbage dolma, sarma kokoreç. Her grandmother used to cook it with a lot of spring onions. I remember her cooking he same way for me.
Only available for a short period of time, at the beginning of spring sarma kokoreç is a very laborious thing to prepare, I think only a dozen people left in Istanbul who prepares it. Well, only so little of us know this dish and cook it. Your hands almost freeze while cleaning the sheep intestines, turning them inside out, in the cold running water, cleaning them thoroughly without tearing them into pieces. Then comes the wrapping part, there is like doing a delicate needlework, without the needle, tying different knots, in order for it to form its shape.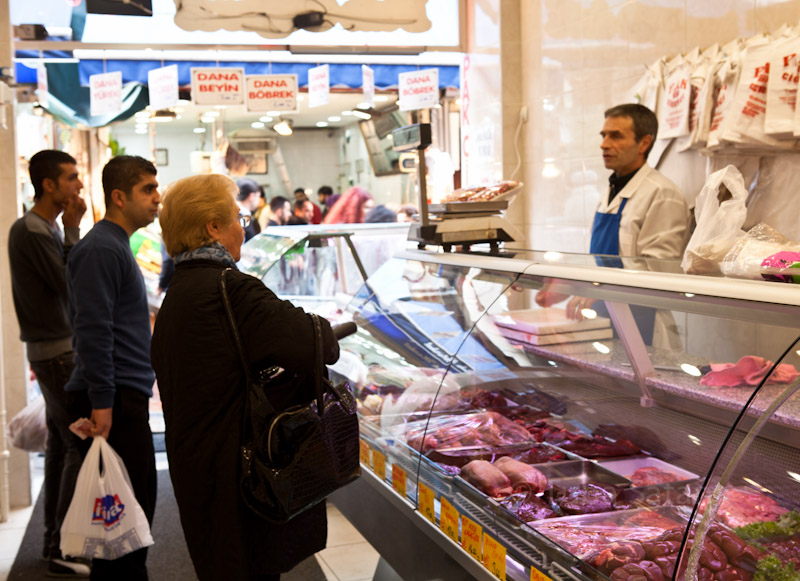 I got my share of this beautiful sarma from Pak Ciğer in Kadıköy, where I always buy my offal goodies. Needless to say, I stopped every week at the beginning of spring last year and only could get 9 of them, now waiting for this year's produce.
Going through my deep freeze I found these 4 and decided to have a feast with them last night. I parboiled them, and finished in the cast iron pan. Drizzled extra virgin olive oil, some Maldon flakes, and fresh thyme, served on slices of bread, which I wished was a beter one and served with loads of rocket, ice cold Tuborg Malt, had a toast remembering my delicious childhood!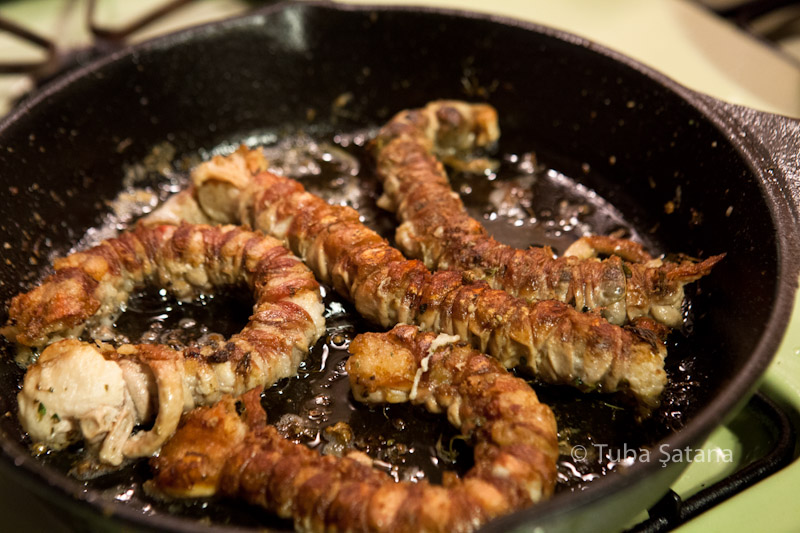 p.s. follow Kantin's blackboard to have your share at spring time!