The book is out! This is my first book as a photographer, I have to say I am very excited!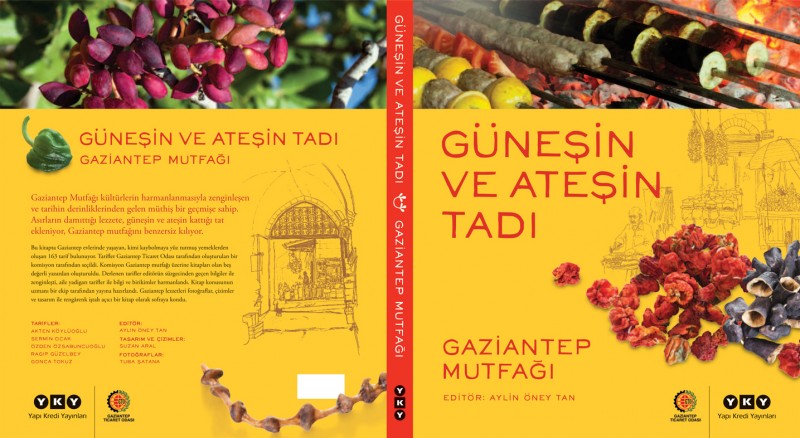 Ateşin ve Güneşin Tadı, Gaziantep Mutfağı ( A taste of sun and fire, Gaziantep Cookery) is a collective work, me being the photographer, Aylin Öney was the editor, Suzan Aral being the designer and she draw the illustrations as well. The recipes belong to Gaziantepliler, the dishes mostly cooked at homes and also Gaziantep Chamber of Commerce's kitchen, the rest is taken at restaurants, markets and çarşı as they call it. A reference book telling all about Gaziantep cooking, culture, ingredients, cooking methods and their way of life around food.
While shooting this book, I got the chance to spend long time with the locals either at çarşı, or at their homes. The food was amazing, and yes I tasted them all. There is nothing like eating little or turning back what you have been offered in Gaziantep. So I said yes and thank you, glad I did. Can not tell enough about the people of Gaziantep though, they are unbelievable kind and generous, they became my family.
Available in Turkish at the moment. English version is out but not for sale, soon to be printed out to be sold as well.