Şanlıurfa is a city that never sleeps, not for the partying though, for eating!  The liver stalls go on 24-7. The famous ciğerciler -the liver grillers- yelling out or sitting in front of the mangal -the mini bbq-, chatting with their customers, scattered around the city, on the pavements.
Şanlıurfa pepper is equally important when it comes to dining. It is everywhere, starting from breakfast until the end of the day. It is a part of the daily groove.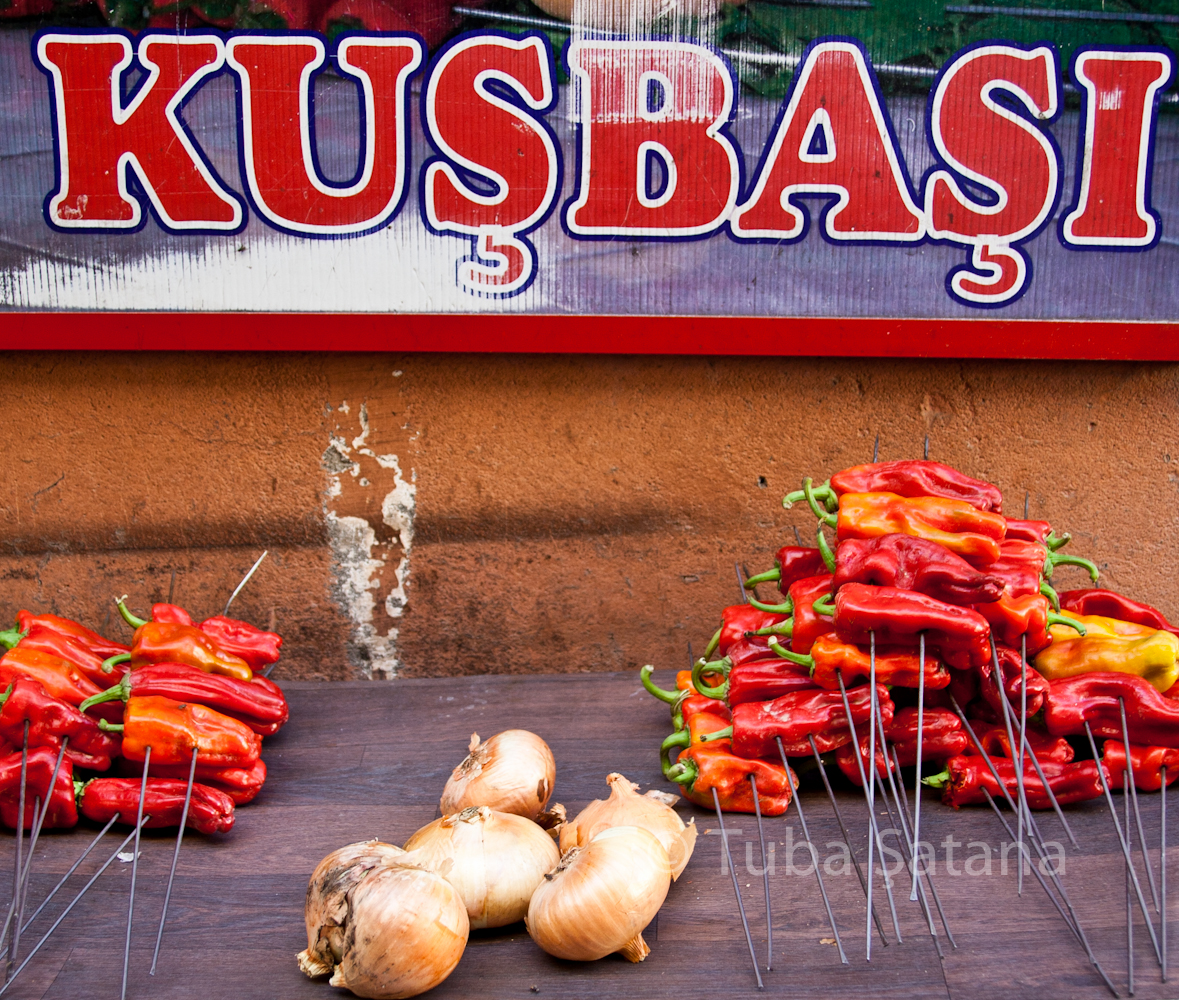 In the late morning when it is all quiet, the tables are waiting for the hungry ones, the scene is the same around the city, empty tables and stools, peppers on skewers, and your cutting board and knife. The thing is that you prepare your own stuffing for your dürüm, onion, chop some parsley if you like… While waiting for the liver or kuşbaşı -mini chopped lamb meat- you work out an appetite! Genius, isn't it?