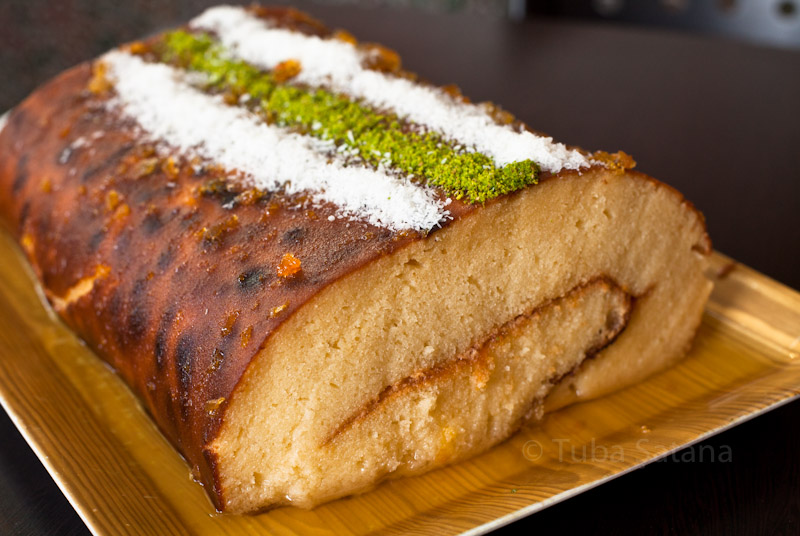 After my morning soup at Paçacı Mahmut, I was craving for something sweet. But by the time I arrived at Fatih Sarmacısı, the display was empty, little early I was. So I walked around working an appetite, surprisingly(!!!) I found myself facing the entrance of Şeref Usta! Darn! It is never early for büryan, the lambs were smelling fantastic, after hellos and good wishes, I was sitting in the empty restaurant, ordering a portion of büryan and I surrendered.
By the time I get out of there, I can not think of another bite, but  sarma! Just a stone throw away from all the feasts, there located Tarihi Fatih Sarması, a small corner shop.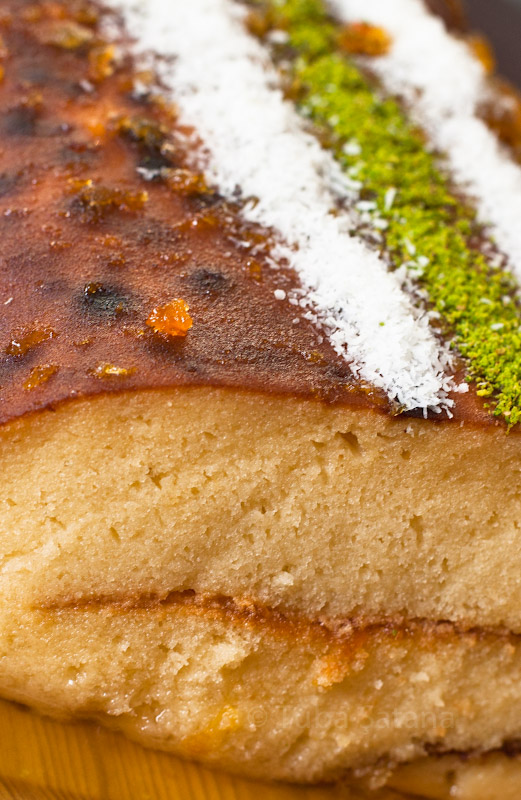 A big loaf of sponge cake, spreaded with apricot marmalde in the middle, is finished with a simple syrup, sprinkled with coconut flakes and pistachio . But it is light, very light! Necmettin Bey, sees personally that this syrupy sweet meets his standards. He is proudly using real sugar instead of that deadly corn syrup and the best flour. He even shows the receipts of the sugar, telling it is very important to keep the quality high, like it has always been. Necmettin Bey, is the third generation sweet maker and now his sons are working in production of this almost 80 years old sweet shop.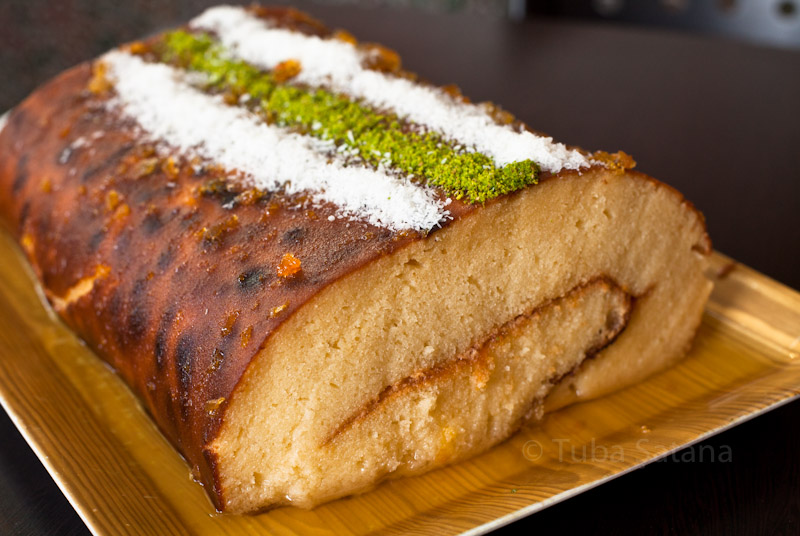 That whole piece of sarma may weigh up to 4kg, good if  you are a crowded bunch but if you are not, have a big piece for yourselves, because you will be surprised how fast you can eat it and wish you had more. And better if you have a piece of clotted cream, addictive!