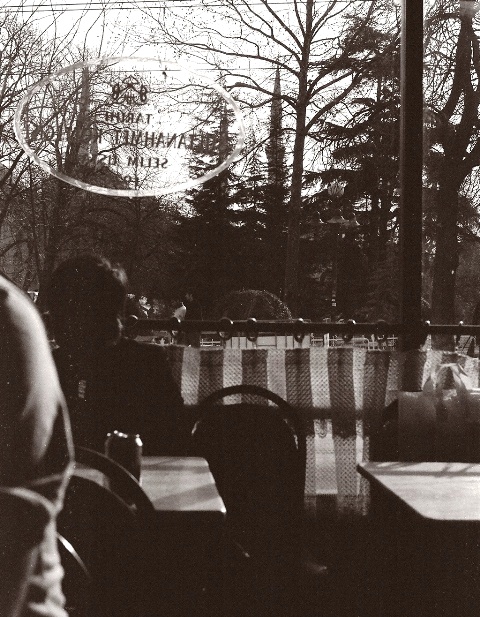 Third generation, same place, same menu. Pure success story. Lot of similar restaurants popped up in years, scattering around Tarihi Sultanahmet Köftecisi. They stayed the original, humble, delicious.
Entering through the door you find the grill on one of your side, the cash register on the other. If full you may wait couple of minutes for a new table. It is a very busy restaurant, but with a quick turnover. Locals and tourists eat here, savoring every bite. The walls are full of autographs, nice compliments, etc. The waiters are the same over the years, added by the rookies, trying to be like them.
Menu is köfte, which is house speciality, yogurt, piyaz, rice pilaf, irmik helvası – a dessert, a sweet treat made with semolina, sugar, pine nuts and margarine, sadly margarine, it is better with butter- worth a try, after that savory meal you had and ayran, if you have a sweet tooth. It is not a fix menu, but  almost anyone eats the same, köfte, piyaz, ayran. And to finish with, irmik helvası.
You may be grabbed by your arm to be taken in from the other köfteci restaurants around, but don't be fooled by them. There is only one original.
Address: Divanyolu Cad. No:12, Sultahahmet, Istanbul
Phone: (212) 520 0566
Service Hours: Open everyday from 10.30-11.00am till 10.30-11.00pm