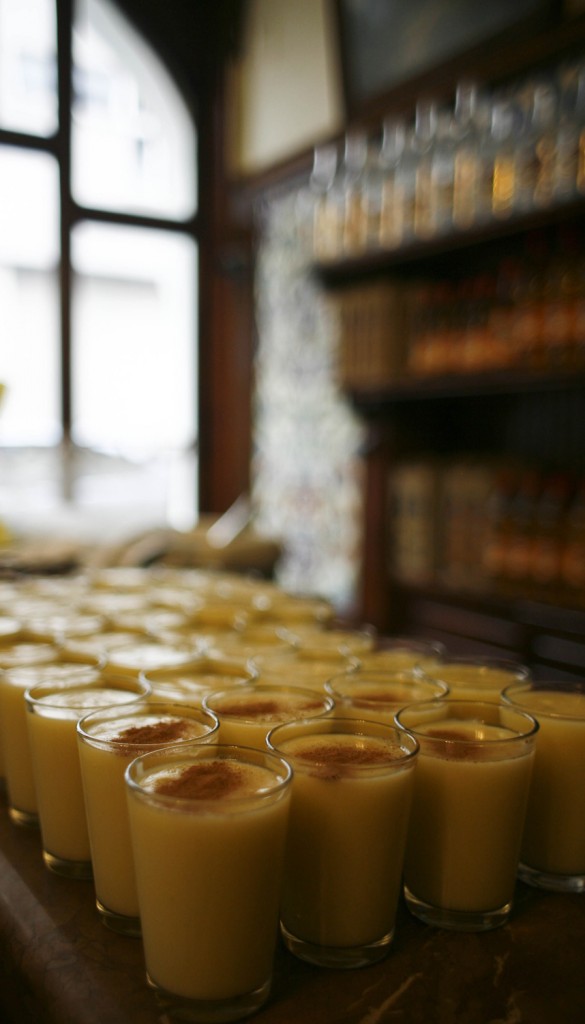 A narrow street, a little away from the center of town.
A historical landmark, since 1876.
Crowded inside. People enjoying, chatting, nibbling on roasted chickpeas and sipping boza.
Boza, is a traditional drink enjoyed during winter time. This thick yellowish fermented drink, is a little sweet a little sour. A distinctive taste. Nurturing. Made from millet flour, water, sugar.
Before you end in Vefa Bozacısı, just stop at the shop across, Tarihi Vefa Leblebicisi, to buy some roasted chickpeas. 200 grams will do. Part of the ritual.
Then cross the street, the heart warming lace curtain windows await you. The glasses are filled with a special ladle, from the big marble bowl. Then sprinkled with cinnamon, placed on the counter for the hungry eyes.
Before the cold days are over, just pay a visit to this beautiful place and have  a glass of boza.
Address: Katip Çelebi Cad. No:104/1, Vefa, Istanbul
Phone: (212) 519 4922
Service Hours: Boza is served between October till April.