You know the rule, if the locals are lining in front any of the eateries, dive in, you most probably are going to get a treat. La Ideal, was packed when we got there, seems the tiny place was always cramped. Impossible to find a table, we squeezed in and found a spot to put our elbows. Cerveca, bocadillos de calamares and patatas bravas were in order, portion and bocadillos both. Bocadillos de calamares, as you know is grilled calamari sandwich and best when washed down with beer, as any other fried food is.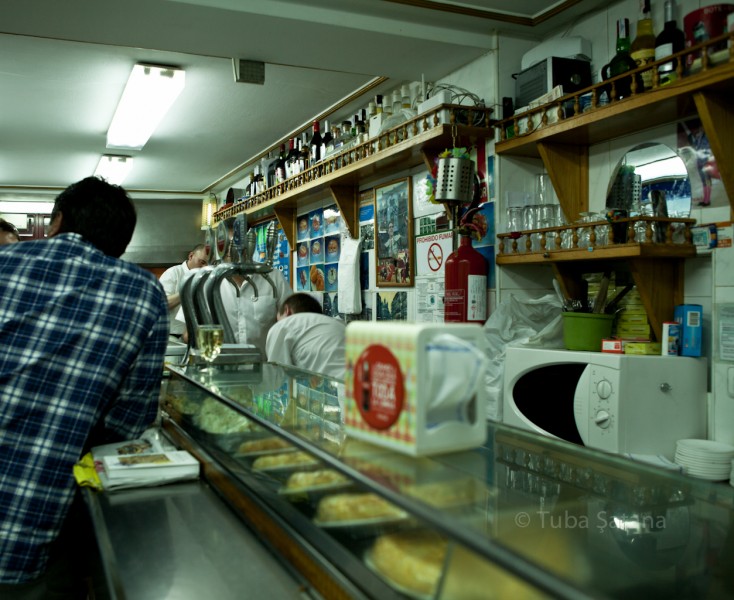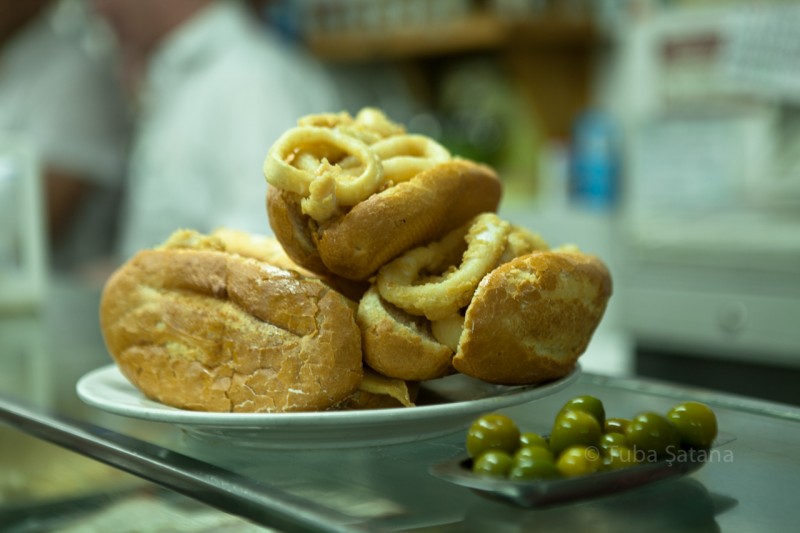 No meal is complete without patatas bravas in Madrid, and not to forget I was travelling with my other half, who is proudly known as the potato grinder. But the thing I forgot about Spain was they love to eat and they eat, and eat. I watch the men at the end of the bar gulping down the sandwiches in two bites and ordering another round of beer as well as bocadillos de calamares… I felt good there!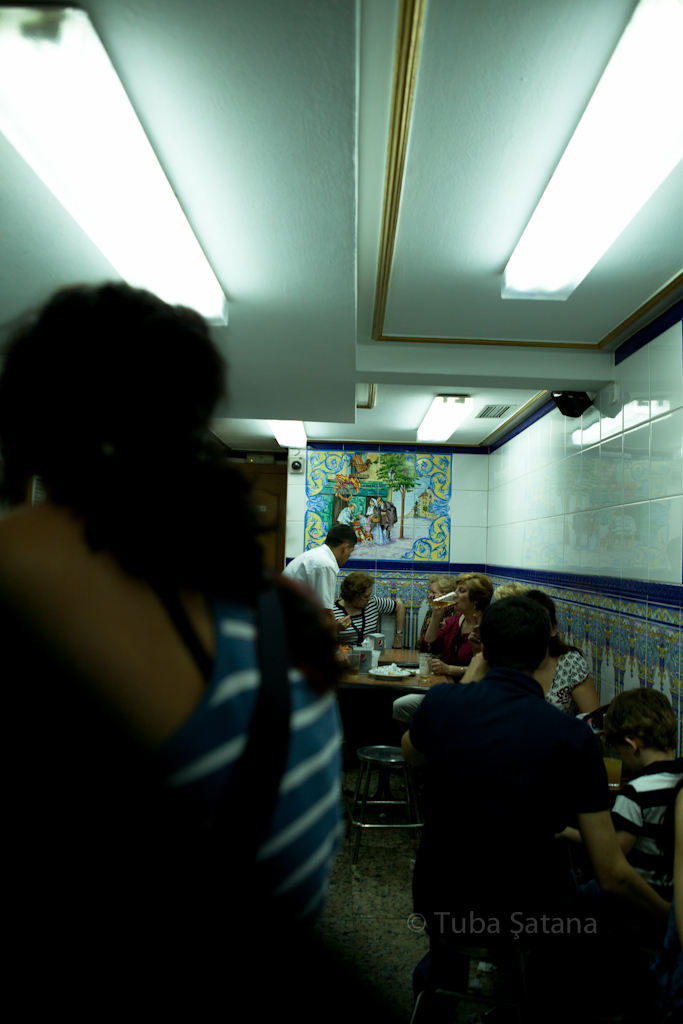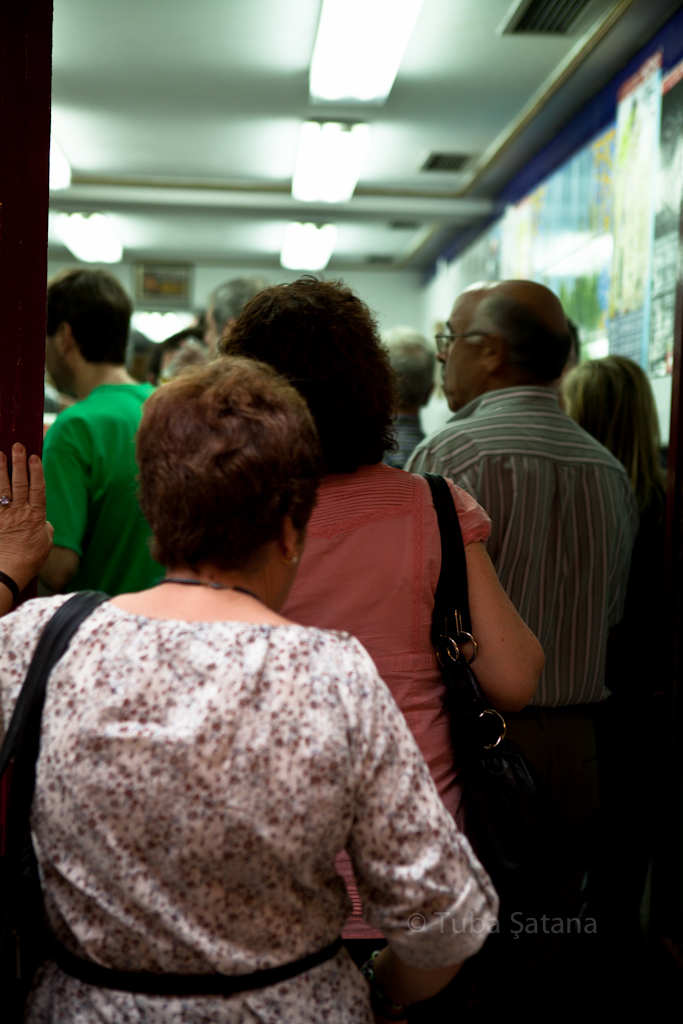 Last night while cheering for Espana winning Euro 2012 cup at home in Istanbul, I wish I was at La Ideal, having the time of my life, ordering cervecas for everyone and singing with the locals. Viva la España!