On your way to  the spectacular museums of Berlin, stop by Einstein Cafe for Hausgemachter Apfelstrudel mit Vanillesauce, homemade applestrudel with vanilla sauce. Coffee is good too!
Best served with its thin créme anglaise – custard- like vanilla sauce, and literally the big slice of apfelstrudel is resting in it.  So you have the spoon!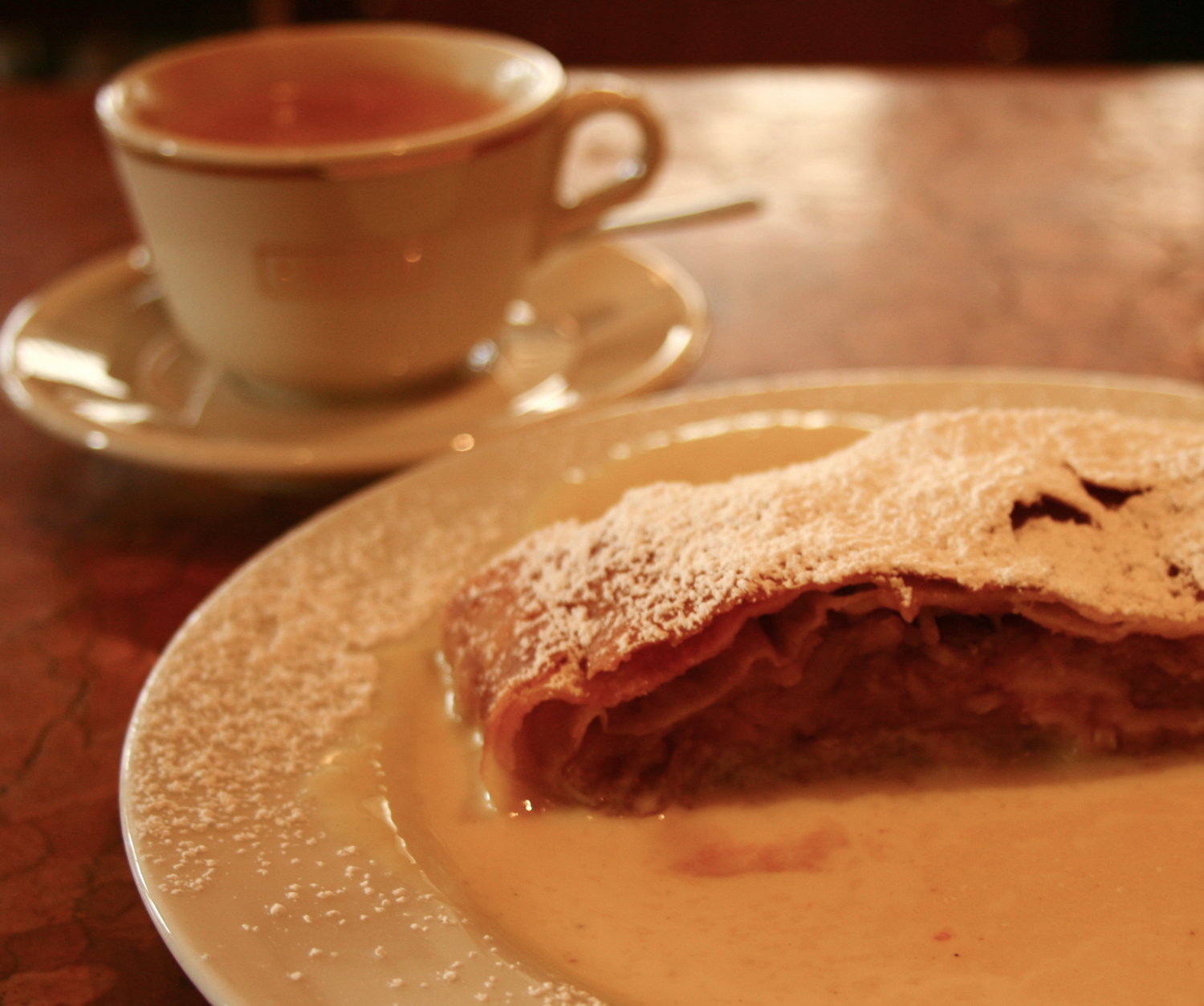 My first bite took me to the my high school years where my mom used to bake my apple pies. Big bite size apples balanced with a little sugar, touch of cinnamon, touch of allspice, some walnuts, rolled in thicker a layer of  hand stretched dough.
Spoon the sauce, a bite of strudel, you will realize it is over faster then you think. And you finished it all!
Address: Unter den Linden 42 D, 10117, Berlin, Germany
Phone: (30) 204 3632
Service Hours: Open everyday 07.00 am – 10.00 pm.