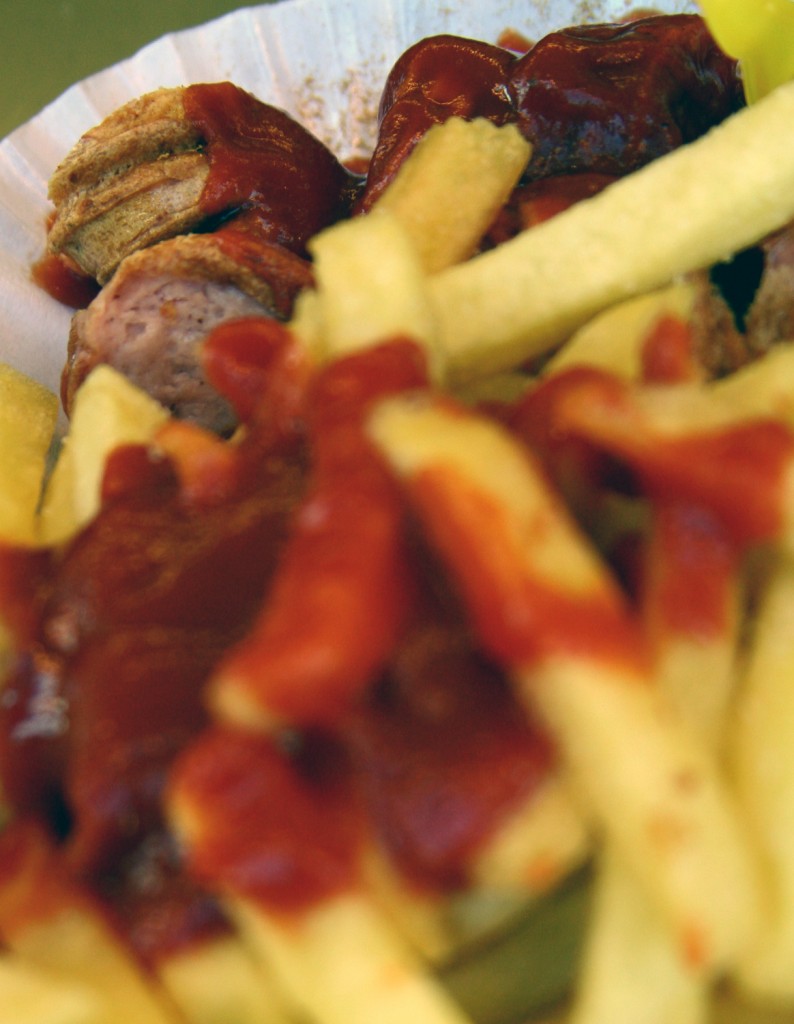 Order two. When you see the queue in front you will agree with me. Simple, delicious, tasty food. The wurst, pork sausage comes with or without skin, I had both and loved the one with skin better.
The currywurst is moist, scrumptious, sprinkled with curry and topped with a thick tomato sauce. The fries are so very crunchy, you love them at first bite! They will ask you mayo or ketchup, chose both. Believe me if a non-mayo-lover eats it with an appetite, so can you. It is good!
The potato salad is with a lot of salad mayonnaise, which is quite creamy, luscious, a little sweet, a little vinegary, quite the right texture you want in a salad added with a little amount of chives to chew on.
You do not have to be hungry, drunk, grumpy, happy or anything to get there. Just get there. Get in the queue, to the right one, it is much faster then the left. While waiting make up your mind, do not make the others suffer from your indecisiveness. Order them all, don't forget the beer!
Address: Mehringdamm 36, 10961 Berlin
Service Hours: Open everyday, Mon-Fri 9.00 am- 4am, Sat 10.00am-04.00am, Sun 11.00am -03.00am