I like the places were they focus on one or two ingredients. It means they trust on its freshness and taste, not to forget knowing how to prepare it. La Casa Del Abuelo is known for their shrimp and langoustine.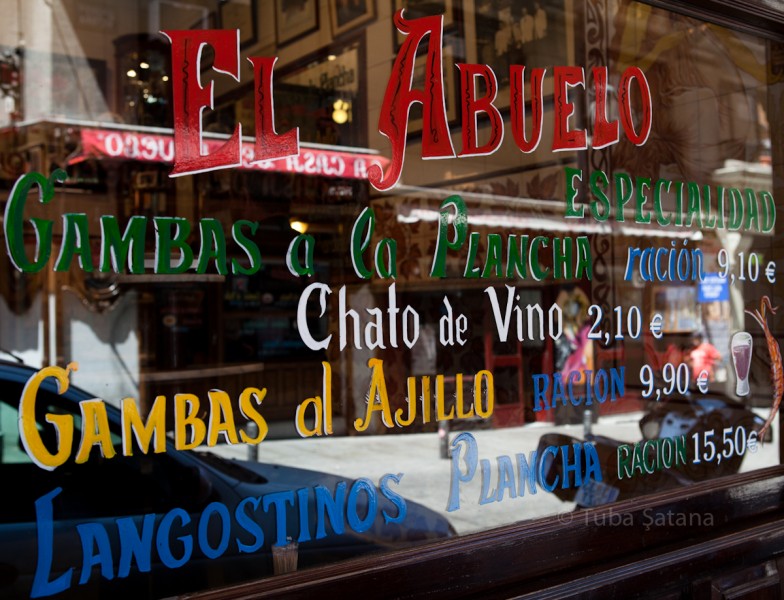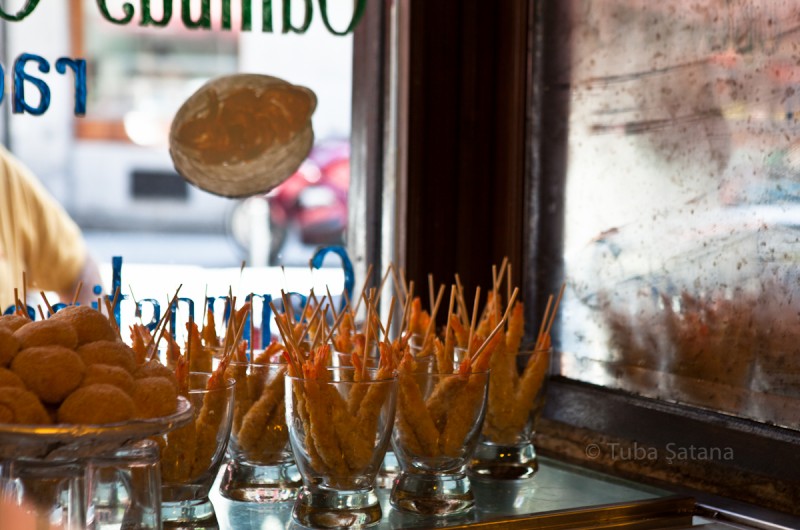 El Abuelo, used to be famous with breadsticks and sweet wine, but during civil war it wasn't easy to find flour so they started buying prawns, I am glad they did. You can read all about their history here.
We started with croquetas de gambas, prawn crouqettes, and vino. Soft and tasty inside, crunchy and very thin layer of coating outside was fried beautifully and eaten in seconds so we ordered another one!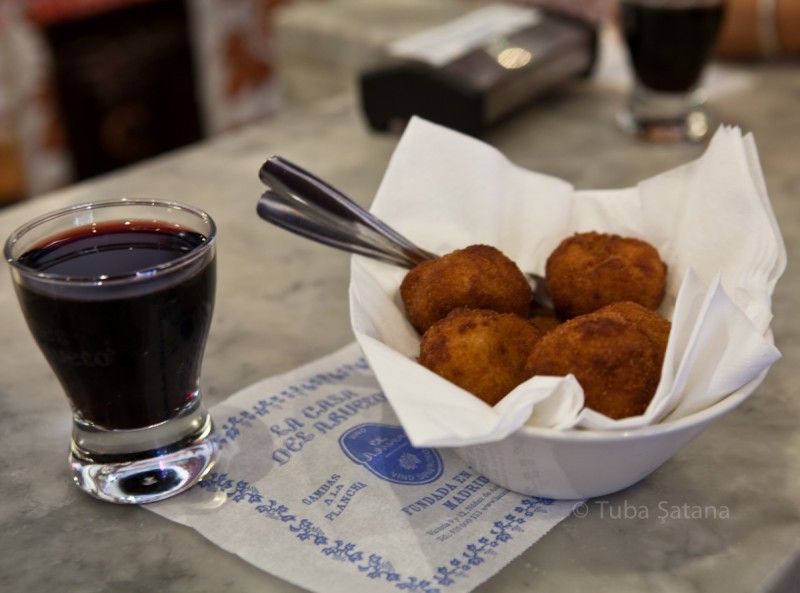 Continued with la plancha, grilled prawns. It felt like eating the sea, I mean the shrimps was smelling like they just got out of sea, so fresh, I even sucked some sea water from their shells. They were generously salted after being grilled, that again gone in seconds… and wine keeps on coming…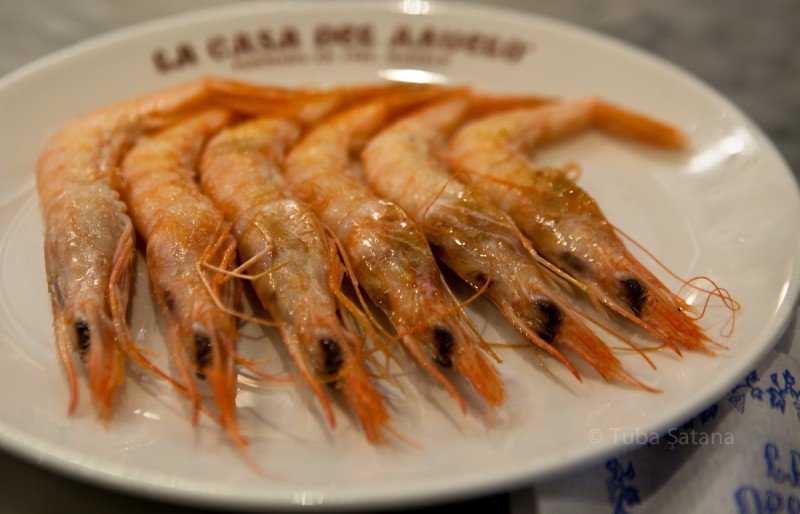 The piece de la resistance was gambas al ajillo, shrimps with garlic –they do not call it gambas pil pil by the way- which we mopped it with crunchy bread and almost licked the plate. Actually Gambas al ajillo was prepared almost like beyran. The little casserole put on the hob, which are literally filled with olive oil and chilis put on high heat, then a big dollop of garlic is added, the smell surrounds me while I was amazed by the quantity of garlic they used! but the trick is a gas hob, and the oil spatters making fire grow bigger, a sight for sore eyes.
Then shelled prawns are added, a little salt and a little more oil, he keeps on stirring and about a second later, garlic-chili-shrimp is ready! He takes the cup off the burning hob with a pliers… It was one of the best prawn dishes I ever tasted.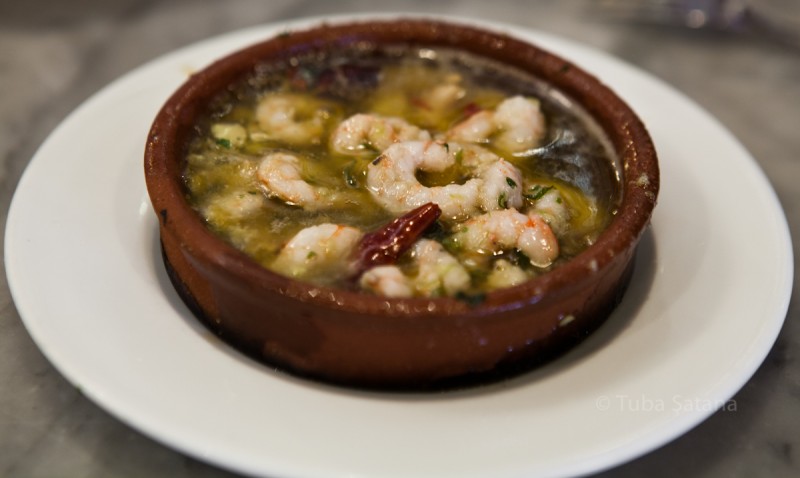 And more vino…  And siesta…