Two facts about lahmacun.
Must be thin.
Must be crispy.
And must be delicious.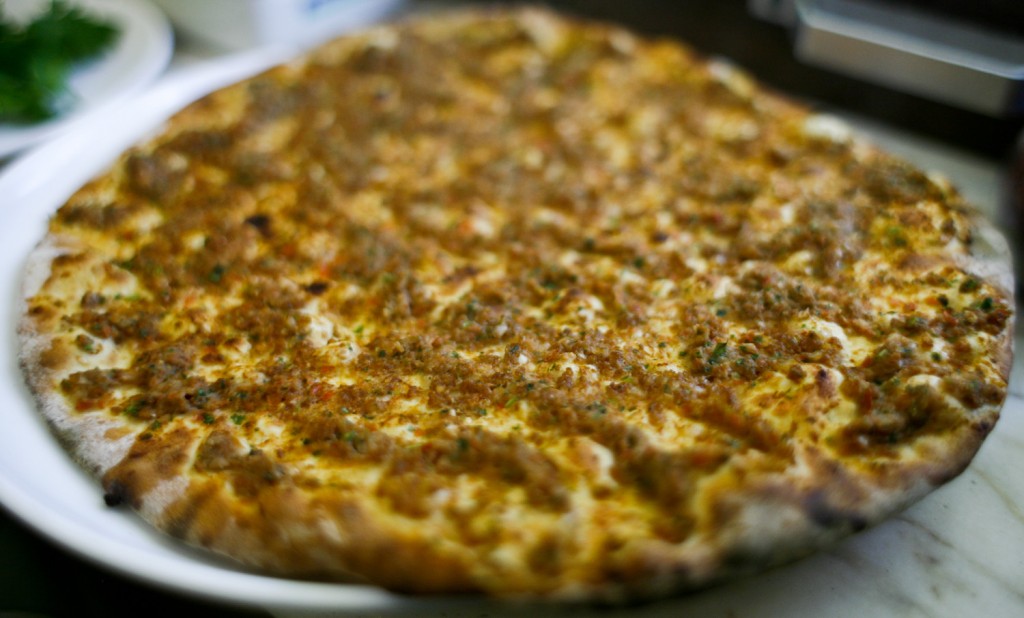 Some with garlic, some with onion. Always good quality flour, meat and a know-how.
Tiny restaurant, Halil Lahmacun has been serving to Istanbul locals since 1980. Their success is the sustainability. The lahmacun is crisp, little burnt on the edges, as for the  ingredients you can taste the onion, the meat, the dough, all at the same time, lovely.  The smell of the cooked thin dough is homey.
Two chefs, usta, working busily, complementing each other. While one kneads and makes little balls of dough, and thins it with a rolling pin, passing on the other chef,  who finishes it by spreading the meat mixture on the dough while stretching it with his fingers.  Then the lahmacuns are laid on the long shovel and hop in the big burning oven.
Served with parsley and lemon on the side, believe me you do not need them.  Just order spicy or plain. Or if you are not in your meat mood, try their peynirli pide, pide with typical Turkish cheese – beyaz peynir – parsley and eggs.
The menu is simple yet fulfilling your lahmacun hunger. That's why you are at Halil Lahmacun.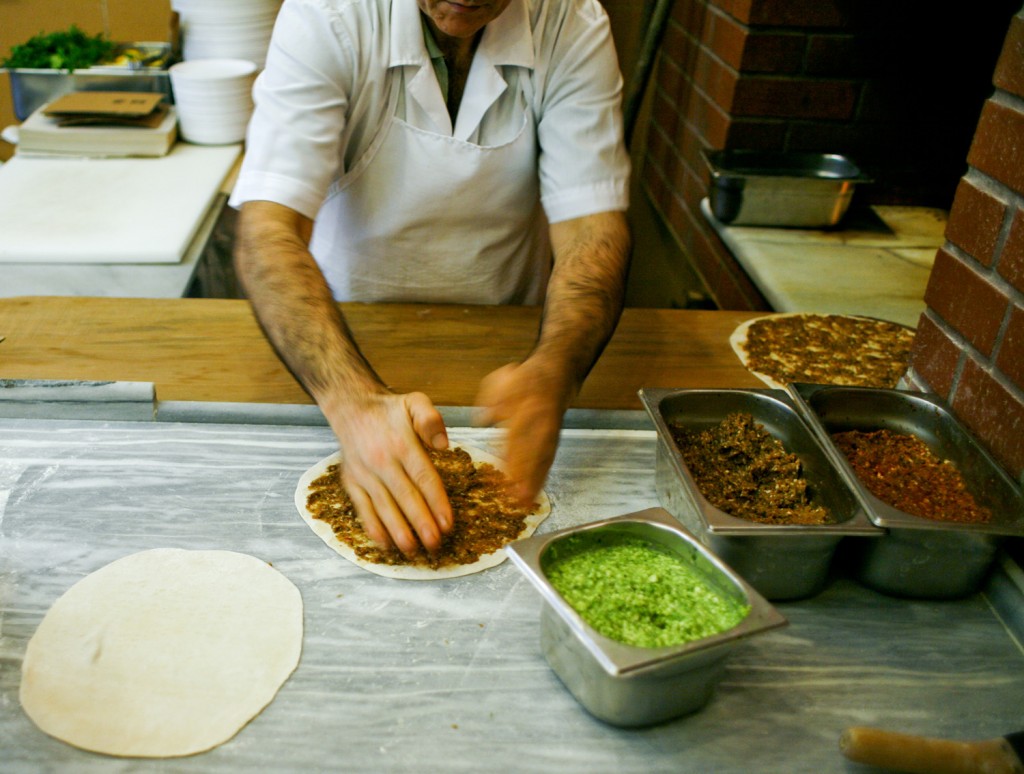 Address: Güneşlibahçe Sk. No:26/A, Kadıköy Food Market, Kadıköy, Istanbul
Phone: (216) 337 0123
Service Hours: Open everyday from 11.00am – 11.30am till 9.00pm-9.30pm