Do  you know how many pizzerias there are in Manhattan? I do not. But I was very happy with my choice. My one and only Keste Pizzeria, shining like a beacon on Bleecker street. A narrow, small venue, where you hear a lot of Italian hanging on the air, as well as English. The waiters talk both. The owner is so humble, so welcoming and a true Italian.
The pizzas talk for themselves. The margarita, the king of pizzas, pizza of the kings, queen in this case, was like a never ending taste on my taste buds. Slightly burned edges, not too thin, not too thick, just as it should be. The tomato sauce is sweet, tangy, zesty, and has the right acidity, you feel like you are in a summer garden biting the scrumptious plum tomato. You feel the sun on your face. Tomato sauce was that good! The mozzarella was melting in your mouth, leaving you with the milky, genuine taste.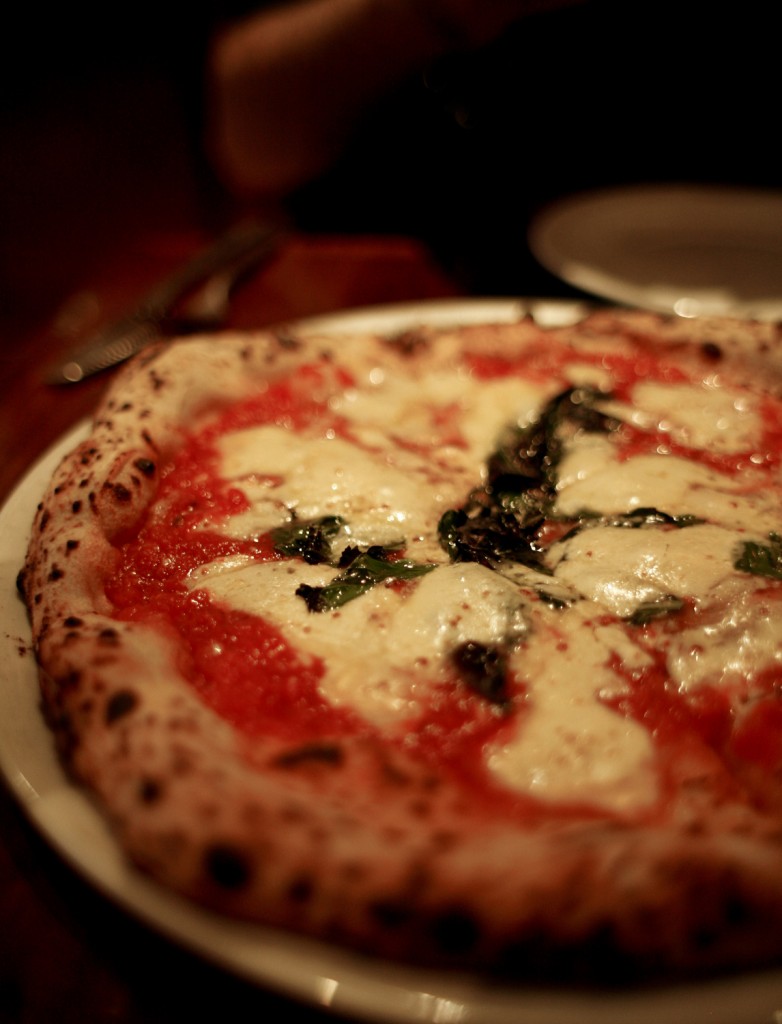 After your second pizza, you feel speechless, like you are in Neapolitan pizza heaven.
2 great chef do the magic, and the ingredients, and the  oven, and the heat around 750-800 degrees F. No changes allowed, why want to change the perfect balance they created anyway?
Address: 271 Bleecker St. New York, 10014
Phone: (212) 243 1500
Service Hours: Mon-Sat 12:00- 3:30pm and 5:00pm-11:00pm. Sunday 12:00- 3:30pm and 5:00pm-10:00pm