One sentence is enough for Monmouth. My coffee temple!
Every time I am in London, it is my first stop, then I am ready to hit London!
I have a black drip coffee, sit on the small bench in the front, watch people walk by, entering the shop, getting out with the liquid black gold in their hands. Pure joy to start the day, or any event.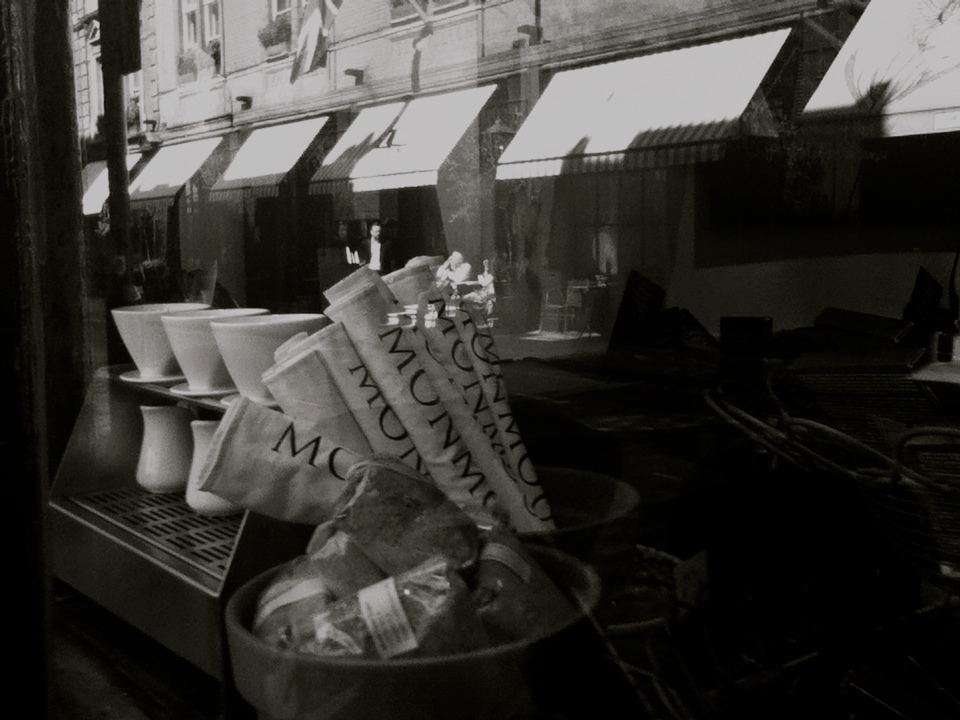 Needless to say, I buy my coffee beans from here, before leaving London as well. This year I had couple of pounds with me, now reading the labels on the packages, I end up with some 1858 Ethiopia-Yirgacheffe from Sidamo District -being my favorite-, some Tinganga Estate-Kenya from Kiambu district, some Cafe Familia Montano-Bolivia, some from Finca La Fany-El Salvador, Apaneca district, Finca Las Nubes-Guatemala, Batak Toba-Indonesia, Finca Las Nupes-Guatemala, Cafe Juana Mamani-Bolivia. Feels like a worldtour! Since this morning my KitchenAid mill started burring, kettle boiling…
As they say, 'Monmouth Coffee is doing sustainable, fair and equal trade. ' I do not know any other just way to spend my money to.
Long live Monmouth Coffee!
Address: Monmouth has many branches around London. My favorite one is on Monmouth Street, Seven Dials, Covent Garden.