Antakya is a heaven of tastes and if you are a local and have a food hunch like me, it even tastes better!
Çayırcı Bakla and hummus is one of the many to taste. You have to go there in the morning and forget about the lunch you are planning, because you are not going to get hungry after eating bakla.
Bakla and water, put in a big copper jar, then embed it in ash, at a hamam. It cooks slowly about 16 hours. Then these big jars brought back to the shop. It cooks becoming thick and velvety.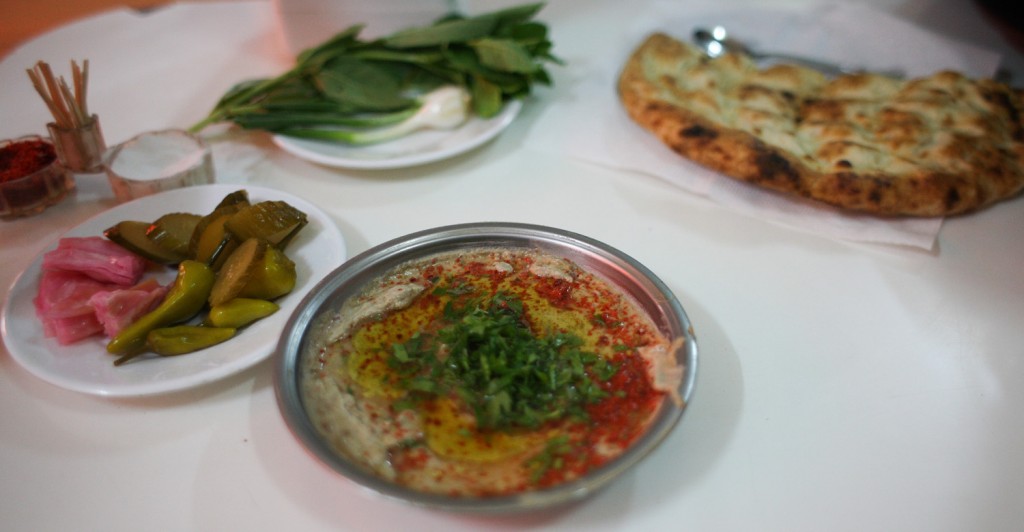 Order one "bakla", then watch the  preparation. Cloves of garlic some salt put into the small stainless steel plates and while they pound the garlic with a pestle some cooked bakla added, pounding continues, then some lemon juice added. After all these pounding, the bakla becomes a paste. Finished with glug of olive oil, some cumin, pepper flakes.
The taste is simple yet vigorous, smooth but kicking… You dip your pide in it, or spread bakla over the pide or spoon it. Accompanied with home made pickles, taking the oily hammer effect out off you and leaving your tummy intact. They also have hummus, which is equally good!
The locals call it "beton", literally meaning concrete, because you feel like you have eaten a pile of concrete and won't get hungry again, ever!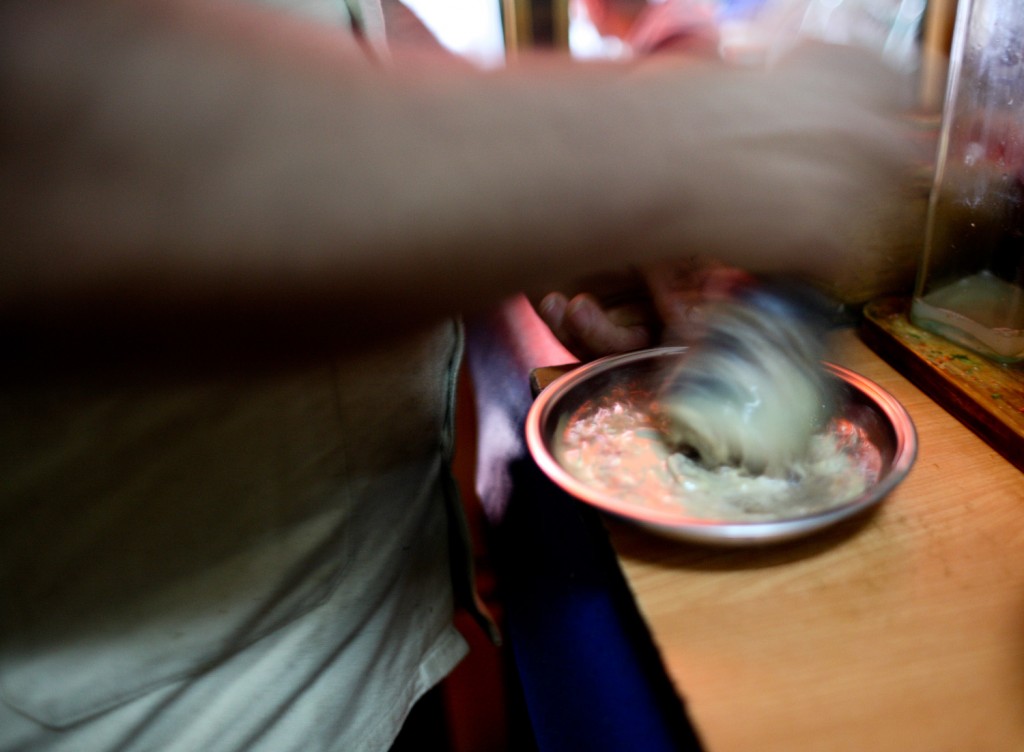 Address : Uzun Çarşı, Ayakkabıcılar Çarşısı, Pazar sk., Antakya