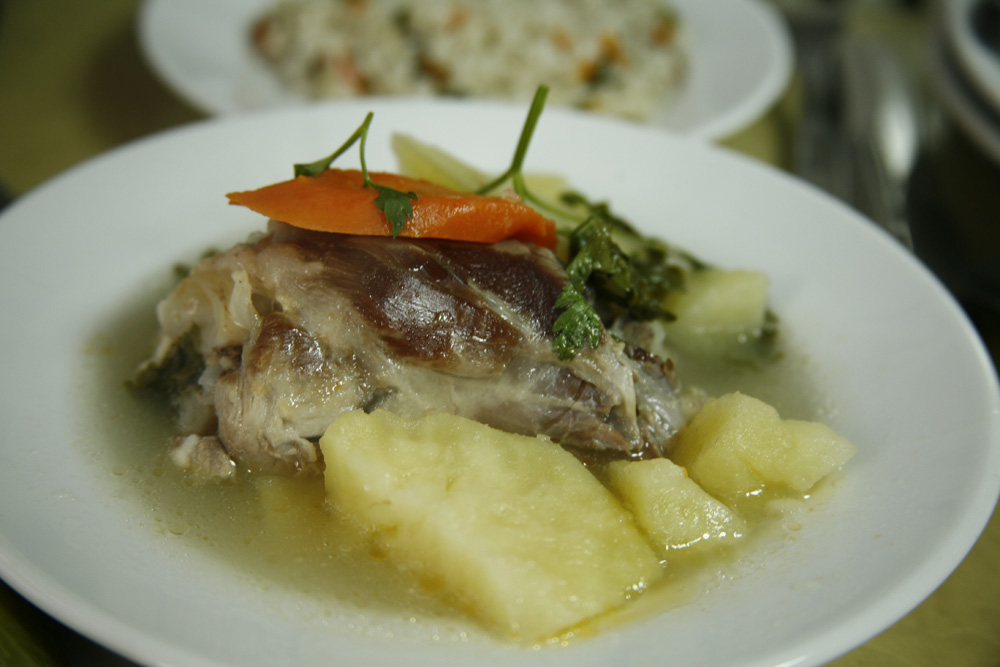 All the walls are covered with black and white photographs, news from  international and local press, trophies, all memories with smiling faces… This place is the city's history, its taste, its smell and its texture.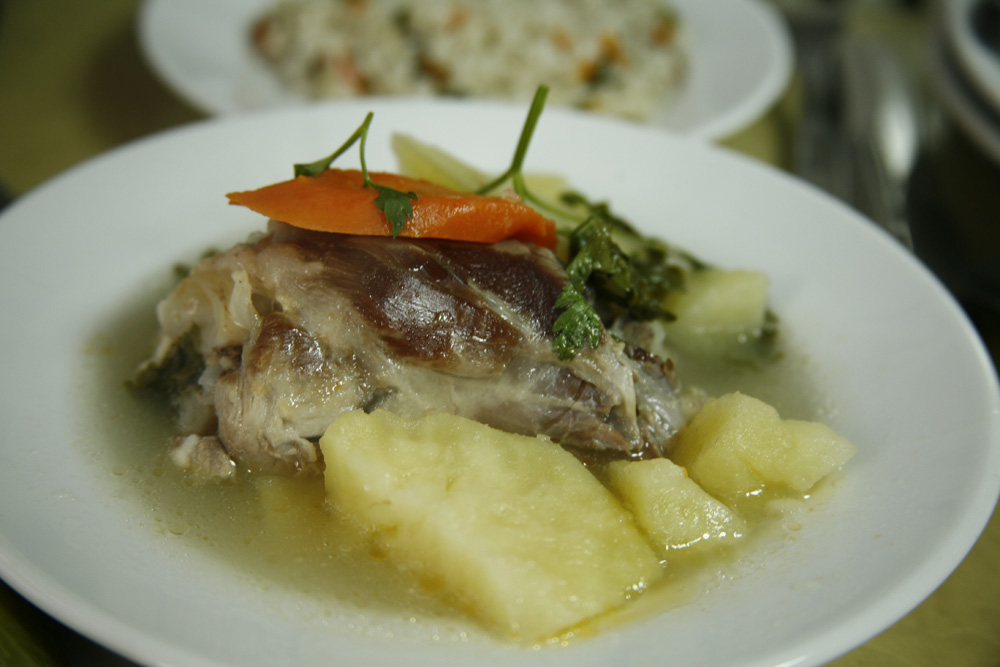 The dishes are prepared with the finest ingredients. The lamb stew is like any other thing, or any other place, the broth is so tasty and  so meaty, you spoon it eagerly, the lamb is so soft and delicious, and falling off the bone, you spoon more and when you finish the meat, the potatoes and carrot, then comes the bone marrow, suck it slurping, making  funny noises. At least that's what I do! And nobody gazing at you whilst this happens.
The rice pilaf with carrots, pine nuts, topped with roasted chicken pieces, celery root with leeks cooked in olive oil, karnıyarık, deep fried whole aubergine, spilt into two and tucked with mince meat then roasted in oven, so yummy!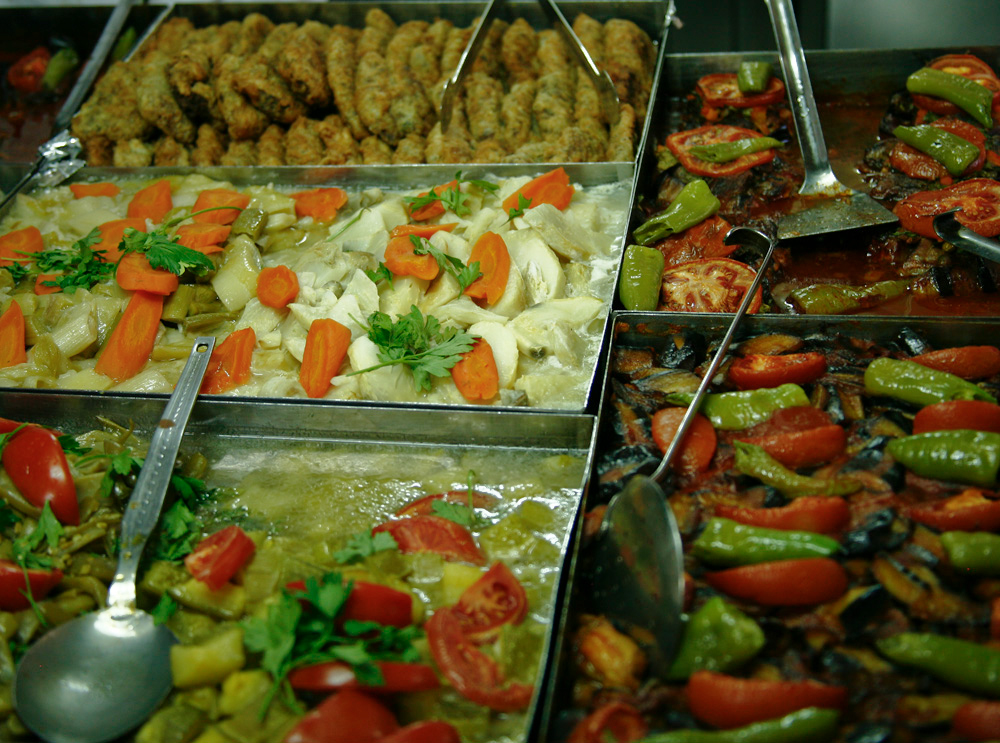 Kadınbudu köfte, a kind of meatball with rice and battered with egg and fried,  a traditional dish as well, which is very delicious and perfectly cooked. Big pots simmering on the hob, all you have to do is ask the daily soup. They have meat, chicken, vegetable dishes, fresh salad, soup, homemade puddings and sweets.
Either you sample as many as you can, or pick one and enjoy with a delicious crunchy green salad. But please finish it with şekerpare, a king of pastry made with semolina, baked in the oven and then sugar syrup poured on top. Just a perfect way to end your feast.
Menu changes daily, but taste stays the same. So does the hospitality, cleanliness, cosy atmosphere. If you are near Kapalı Çarşı – Grand Bazaar- or not, just stop there for a treat.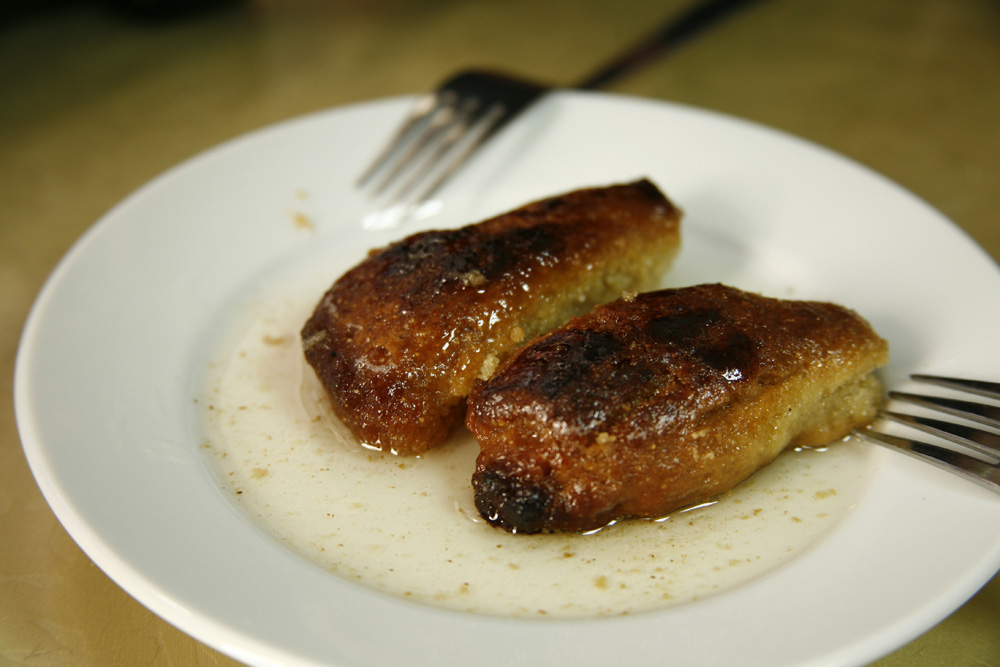 Address: Nuruosmaniye Cad No: 48, Çarşıkapı
Phone: (212) 522 4762
Service Hours: 10:30am – 4:30pm, closed on Sundays.