This place became one of our safest places. It is like an escape from that fancy, so called kebab restaurants that try to make us forget the real taste of food.  Yusuf Usta himself is in charge of the food, the service, customer relations, well, everything.
Aligned on the long skewers, parted by tail fat, just grilled to perfection, moist and tasty lamb liver.  When you have a bite, the nutty meaty taste surrounds you and then you throw a little piece crunchy tail fat in your mouth, the balance of the universe! Wrap them all in a pide and sprinkle some cumin on top, this as well, can go on forever.
The Adana kebab is made from lean veal meat and tail fat, minced with a special knife called zırk, by hand and pulled to skewers, a long, flat, well rounded minced meat. It is not very spicy, just mild, which is great because it is the meat you have to taste, not block our papilla's with excess spices. Cooked medium-well, never dried out while grilling, just succulent!
The aubergine salad with hot peppers, ezme, and the legendary simmered onions – drizzle some pomegranate molasses on top- , the mini lahmacun and mini cheese pide, çiğköfte will keep your plates always full, and a freshly baked puffy pide to mop them up!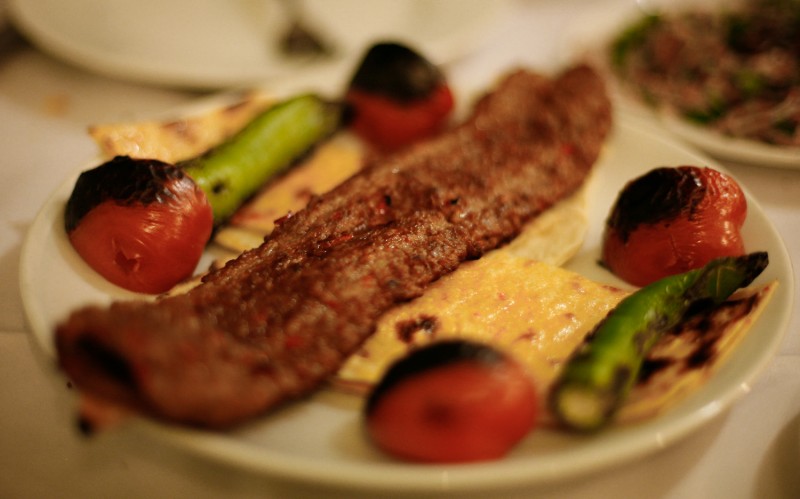 Eat, drink and be merry!
Address: Eminali Paşa Cad. No:65/3, Bostancı, Istanbul
Phone: (216)463 5136
Service Hours: Opens around 12:00pm and till the last customer leaves, 12:00-1:00am. Open everyday.