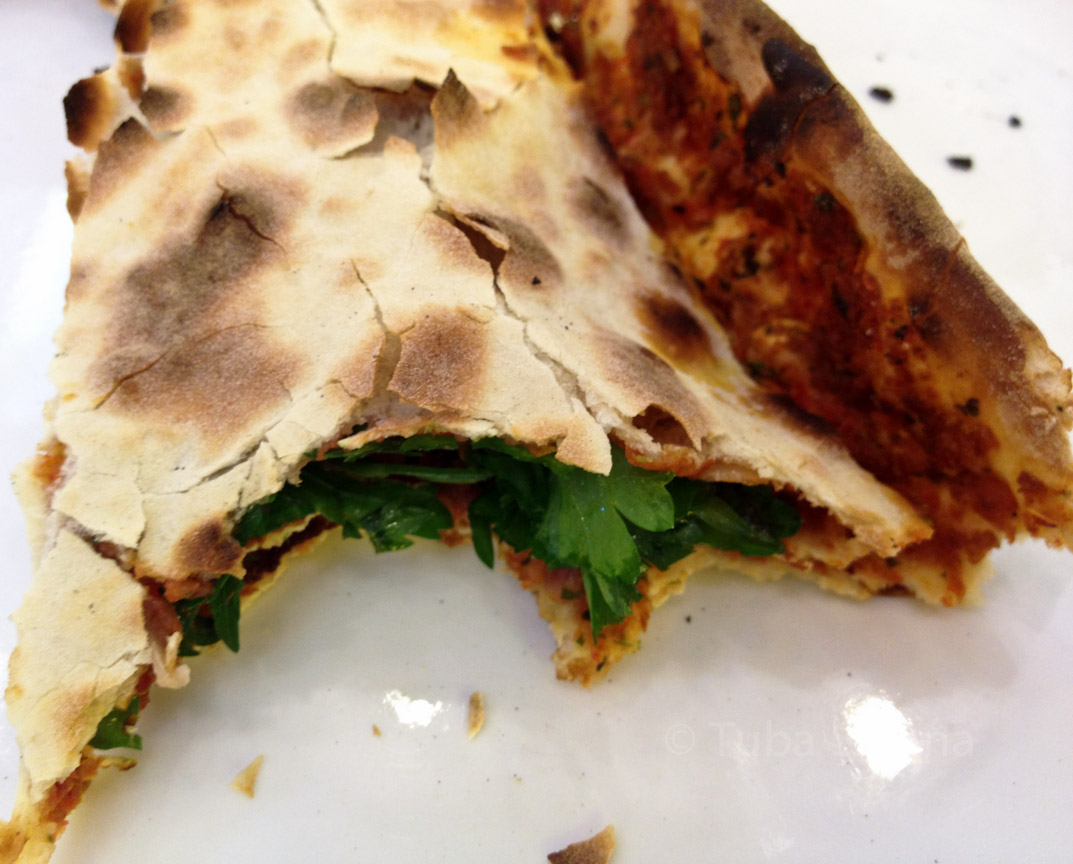 I crave for lahmacun, all the time, every time! The abusive smell of the mincemeat mixture, the crispiness of the dough and the first bite! I love lahmacun! Who doesn't?! But I don't settle for any. Here are my four lahmacun restaurant in Istanbul!
Halil Lahmacun at Kadıköy Balık Pazarı. Tiny shop with yellow sunshades is specialised in lahmacun. One is never enough, either spicy or non spicy version. Lahmacun is prepared on the spot, you may watch Mehmet Usta (2 of them) rolling the dough and topping and spreading the mincemeat mixture, while Şahin Usta makes sure that my lahmacun is cooked perfectly, crispy, in the wood burning oven. The mincemeat mixture is beef, only I wish that there were more customers like me, who would prefer lahmacun made of lamb mixture in Istanbul, also, Şahin Usta and the waiters were less grumpy!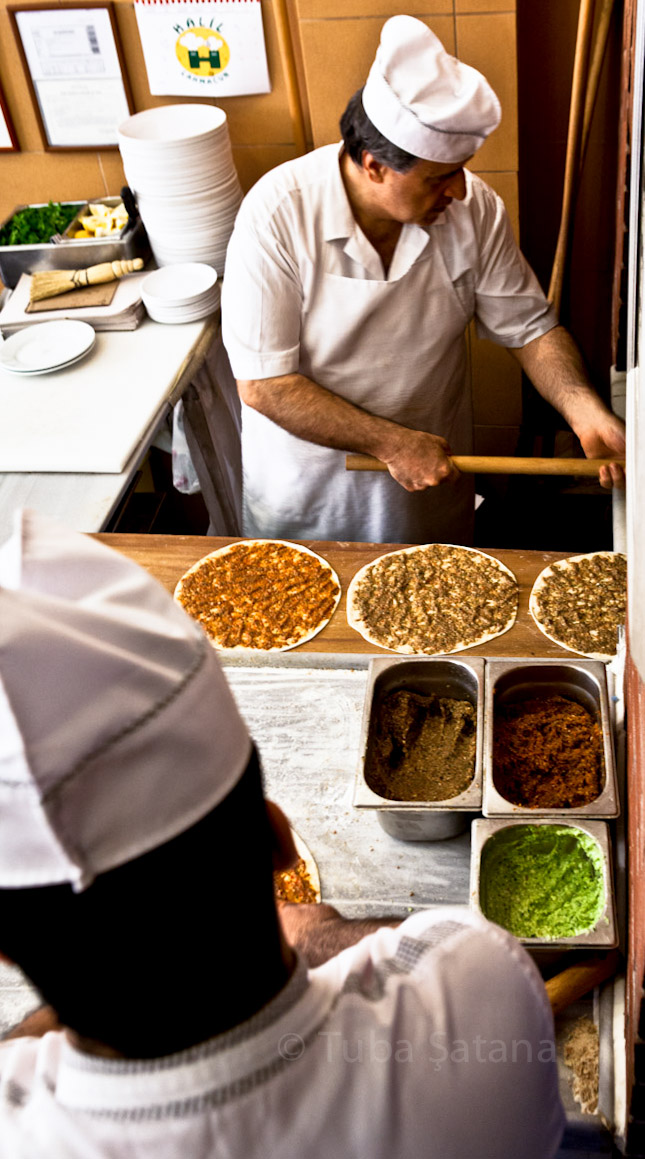 Özkilis Kebap ve Lahmacun Salonu at Fatih. I love their garlic lahmacun, the topping consists of fresh garlic, bunches of parsley, tomato, and mincemeat. You can smell the garlic from afar! A little less crunchy then Halil Lahmacun (never soggy), hence the dough is different  as well as they use more topping to make it more succulent. Also try the soğanlı lahmacun,  onion lahmacun as well while you are there.
Tatbak at Nişantaşı. The owners are from Gaziantep and no need to tell more, they make  great lahmacun. They serve two kinds, and for me their garlic lahmacun is a keeper, hence it is not shy from garlic! Order two çıtır – if you like crispy lahmacun then say çıtır-, one spicy, the spiciness coming from the hot pepper paste, an extra kick, a feast in your mouth!
Murat Kebap Salonu at Erenköy. A neigbourhood gem, Murat Kebap comes to our rescue in case of lahmacun emergency and it is always top notch! Owners are from Gaziantep, so another hero, ordered in pairs and gulped in once!
A little know-how! Garlic lahmacun is never eaten with chopped onions or ezme, but parsley and a little squeeze of lemon juice, but hold your lemon, it is only to enhance the flavours not to make it sour. Same goes with parsley, put couple of sprigs of parsley in your lahmacun, then lemon, then make a wrap and tuck in!
And eat it with your hand, we do not use fork and knife to eat lahmacun, neither should you! Don't ruin it!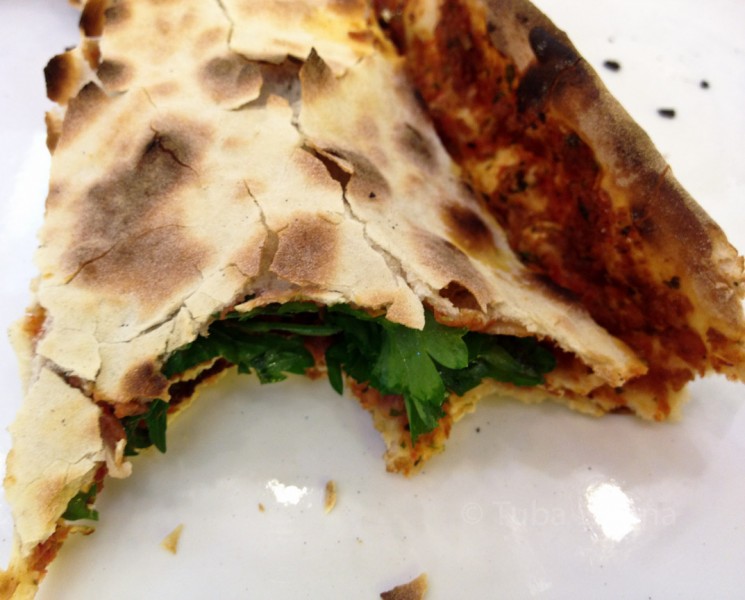 Addresses:
Halil Lahmacun: Güneşlibahçe Sok, No:26/A, Kadıköy
Özkilis Kebap Salonu: Hırka-i Şerif Caddesi, Bedrettin Sİmavi Sok, No:5, Fatih
Tatbak: Akkavak Sok. No:28/A, Nişantaşı
Murat Kebap Lahmacun Salonu: Ömerpaşa Cad. No:38, Erenköy