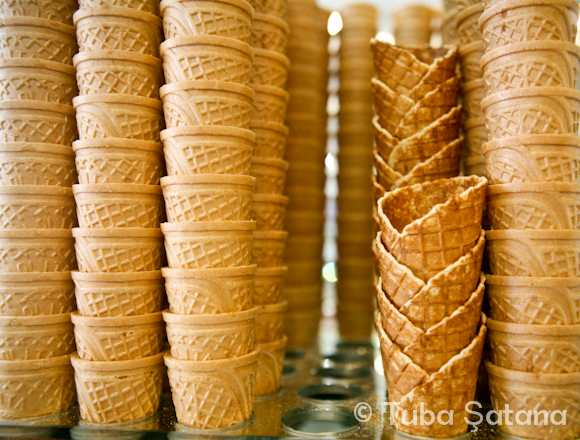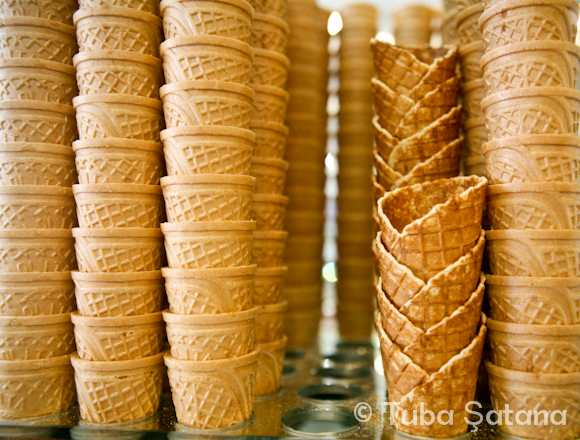 One of the hottest days of Istanbul I hit the road to Kurtuluş. For some ice cream and talk. The small, white, compact shop was my stop and I stayed there for hours chatting, eating ice cream and watching the locals, the kids of all age popping in for a treat.
The kids run in, toss a lira on the glass counter, clang, they order, the ice cream scooped to the cone, dipped into the hot chocolate pool and then nut. Then another screaming kid comes in, then another one and another one…
The elders of the street stop by for some chat and a ball of their favorite. The shoppers stop to buy a kilo, couple of cones put in to the bag, there will be a very happy family tonight, tucking in the ice cream while watching their favorite show.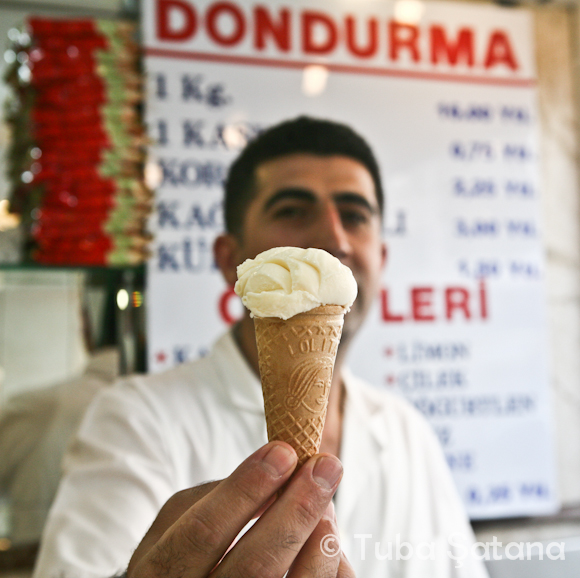 The tutti frutti and the plain milk, kaymak were just the right tastes for me. The ice cream is made from raw milk  obtained from dairies, so when you linger along the sweet taste, you get that milk taste you miss. All the fruit flavors are made in the house from real fruits. Fuat Brothers buy the fruits when they are in their best behaviour then they prepare fruit purees to use for the ice cream. Summer and winter their varieties are the same, during winter ice cream is still sold but not in demand like boza or salep.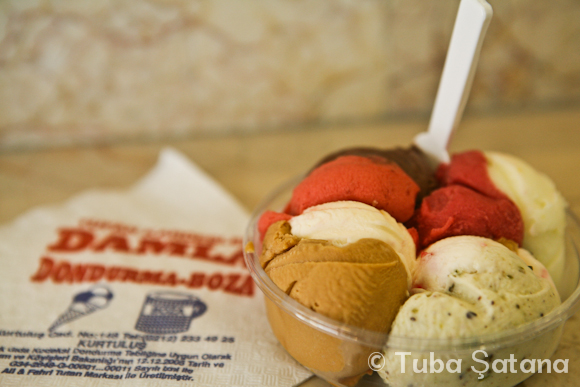 Fuat Brothers have been running their business in Kurtuluş since 1994. The mini shop attracts ice cream lovers from around the city, and during winter time same is valid for boza and salep.

Every neighbourhood needs an ice cream parlor like Damla Dondurma, a sweet gem.
Address: Kurtuluş Caddesi 110, Kurtuluş
Phone: (212) 233 4925