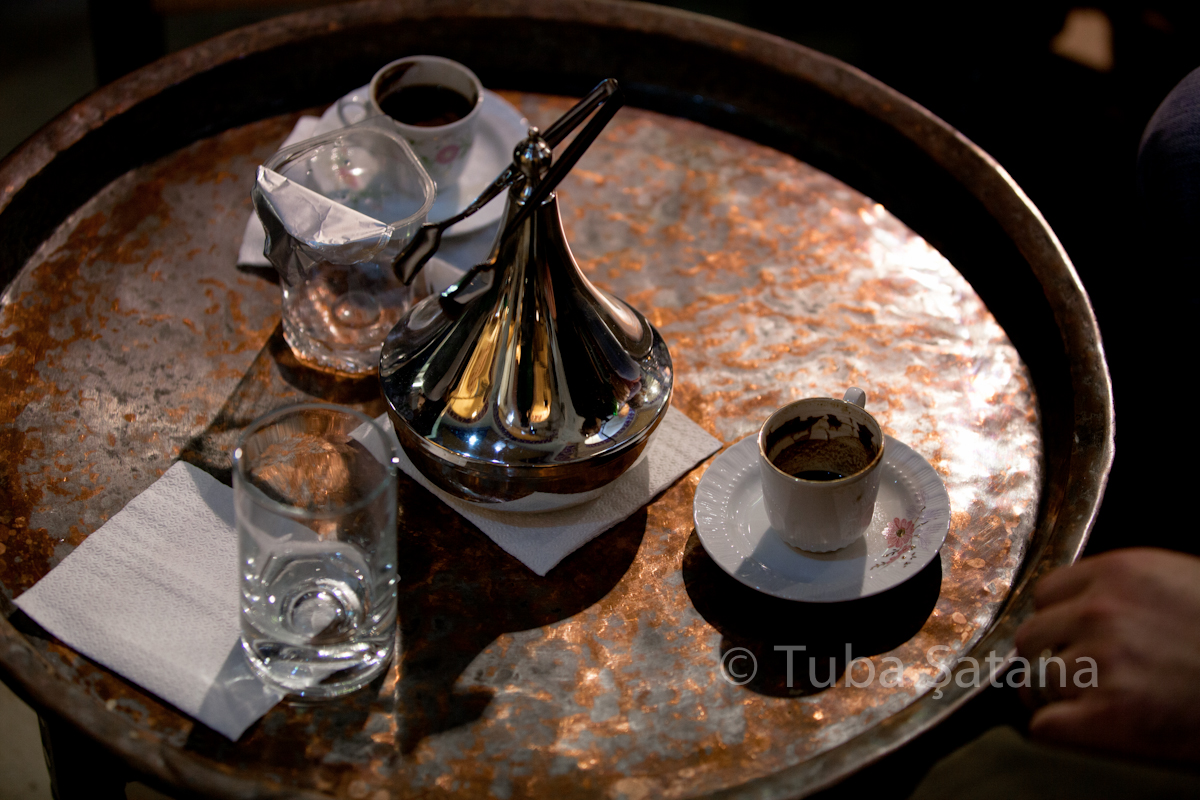 Everywhere you can have Turkish coffee. But should you? NO! There are certain things about a decent cup of Turkish coffee. The quality of the coffee, freshness, water, pot, heat source and the person preparing it. But there is another big issue, the place you drink it at. The atmosphere, the feeling, the moment. As said, a decent Turkish coffee should taste like having another one, not feel like making a sour face after your first sip.
Unfortunately Ethem Usta, passed away 8 months ago, leaving the coffee shop, Ethem Tezçakar Kahveci to his son Bekir Tezçakar.  It is very sad not being able to see him in person, but you feel his presence, his portrait hanging on the wall, looking over us. After all, I was used seing him beyond the counter making coffee or taking order or talking to the customers… He will be missed. May he rests in peace.
His son Bekir Bey is trying to do both the coffee shop and his profession at the same time. He does not want to let this place go, hence it is a heritage, he hopes his sons take over this place, when the time comes. The tiny place serves one of the best Turkish coffees in town, not to forget Turkish tea and other varieties of tea as well.
Sitting there, staring at the people passing by, you hear the rumble the humming of the Grand Bazaar. Most of the people lost in the streets, the others looking at their maps, the rest is wandering, shopping, sitting around…. Then you order another coffee, buy your extra time, buy your extra happiness.
In the loving memory of Ethem Tezçakar…
p.s. In case you do not know the coffee shop, it is situated at Halıcılar caddesi, No. 61-63 in Grand Bazaar.