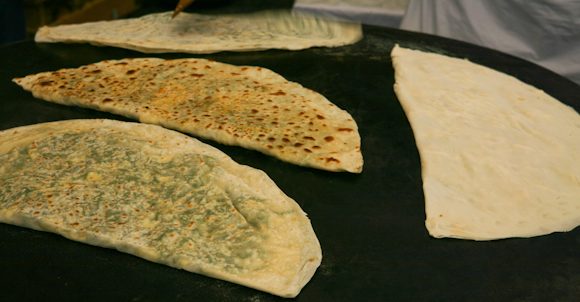 In Turkey, there are many kinds of food made from dough and gözleme is one of them. Gözleme is yufka, dough without yeast, hand rolled to thin and filled with many ingredients like, cheese, potatoes, mince meat, etc,  folded and cooked on a sac, which a convex shaped burner made form iron, as half seen in the picture.
This one is filled with swiss chard, spinach, crushed pepper and local cheese from Amasya. Cooked on a sac and enjoyed best with tea or ayran. I think these were the ones that we devoured…
Do I need to say two gözleme is always better then one?