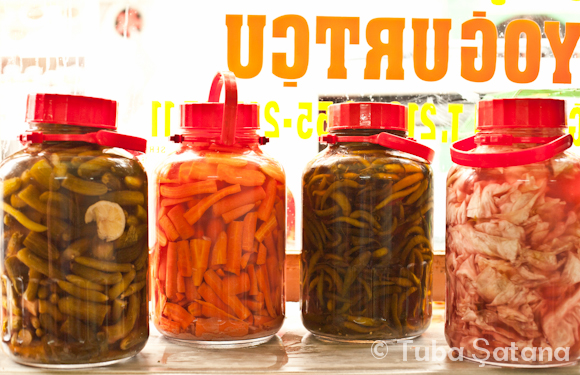 Leban is the place to eat and drink in Antakya. Being the first and the best humus maker of Antakya, Semir Yoğurtçu and his family, a neighbourhood headman, opened this big restaurant, actually a very old Antioch house just across his very old but true gem mini humus and bakla place.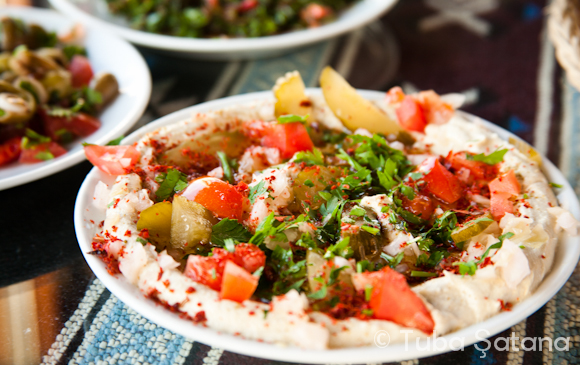 We were sent to the top floor, local people and tourists around us, the waiters running up and down the stairs,  carrying big trays of food.
We ordered almost all the mezes on the menu and of course rakı. The ones that are outstanding were cevizli biber, humus, zeytin salatası, zahter salatası, abugannuş, patlıcan yoğurtlama, I think everything… The place is famous for its humus, I have to agree, it is the best I had in town. The humus is topped with home made pickles, tomato, pepper flakes and olive oil.  But all the other mezes we ate, they are far more better than any other place in town.
Cevizli biber, walnuts with pepper, made from dried hot chilies soaked in water and pounded with walnuts, spices added, finished with tahin. The taste is robust, hot, nutty, rich and genius!
Zahter, is literally a kind of a thyme mostly grows on the outskirts of Antakya and zahter meaning thyme salad, filled with green onions, tomato, parsley, pomegranate molasses, olive oil and zahter itself, giving the salad a kinky flavor. It is very freshening after cevizli biber. Zeytin salatası, meaning olive salad made from the regional brine olives, spring onions, parsley, olive oil.
Prepare to eat pide, lots of it!
When we thought we could not eat any more, or could not get any better, the chicken amazes us with the marinated, soft, juicy taste. Yummy chicken thigh pieces skewered and grilled on the charcoal BBQ. We are in food heaven.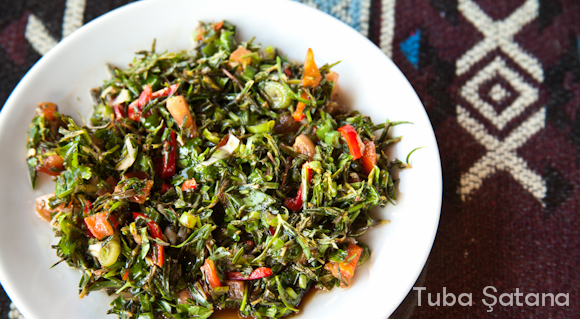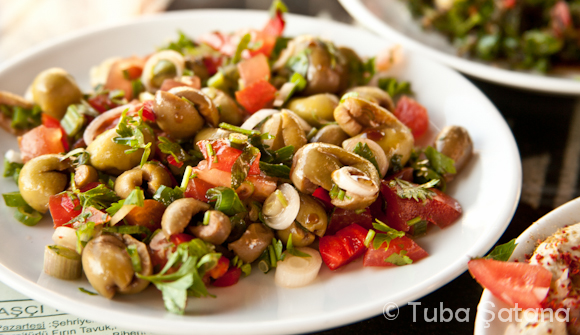 Sitting at the top floor, we were surrounded with beautiful view of Antakya, the rooftops, the mountains, not to mention we were facing the garden and the bell tower of the most peaceful church I have ever seen and been to, as the sun set down so we had the city in our hands, sharing table with the loved ones and enjoying the feast.
Life is good, even better when you are in Antakya and dining at Leban.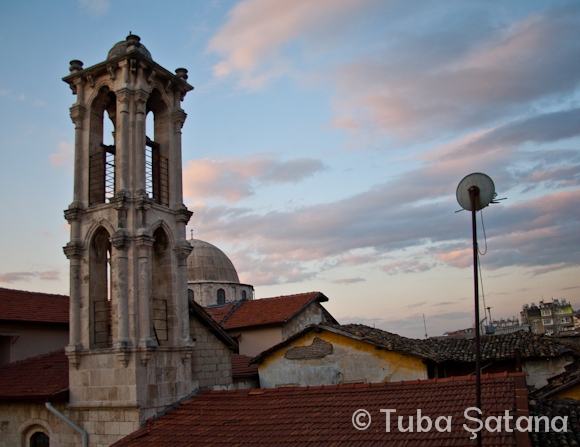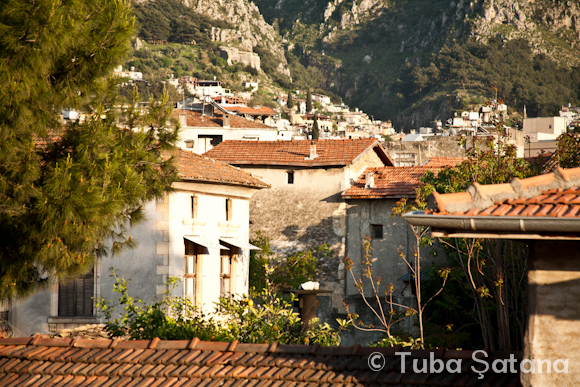 Address: Gazipaşa Cad. No:6, Antakya
Phone: (326) 213 4255