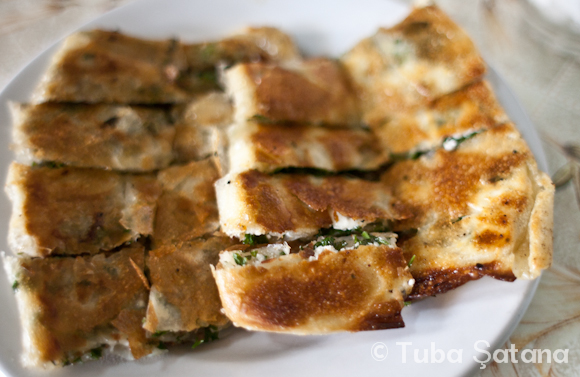 Inside the small shop there are couple of tables in the mini börek store, all covered with muşamba, the thick faded oilcloth with big sugar containers, a tradesman type. You share your table, your sugar. And outside couple more tables people waiting for their börek or eating, enjoying their tea.
Tevfik Usta is an artisan making serpme börek over 40 years in his tiny place, with a vintage oven. He is a passionate man about what he does and how he does it.
Serpme börek is prepared on order, so you wait Tevfik Usta to finish the order in hand and turn to you to ask your choice. Then the process begins over again.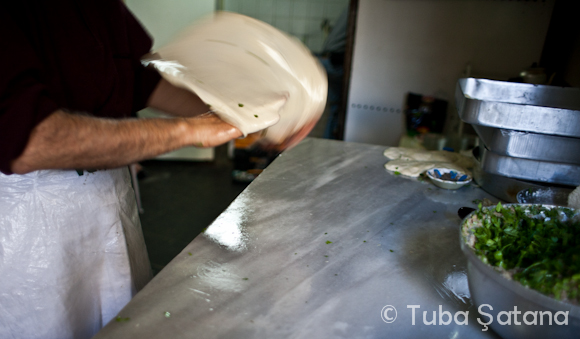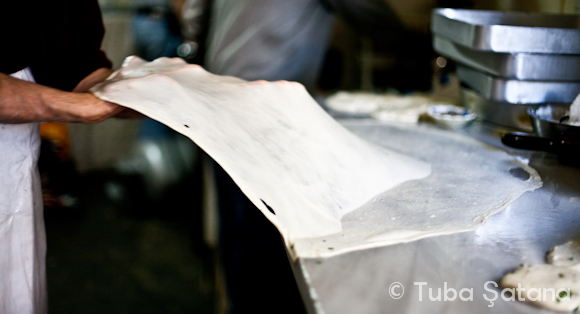 He swirls and turns the dough in the air,then stretches it on the oiled marble surface. The oiled, stretched, paper thin  dough is then topped with mince meat or beyaz peynir filling.
Mince meat is veal meat precooked with onion, black pepper, salt and parsley, this old school mixture is a very traditional börek filling, but the balance of onion, meat and pepper is the most important thing. Beyaz peynir filling is made with Turkish white cheese, as you have read on the previous posts, and with parsley.
After he tops the filling in the middle of the börek, he closes it like an envelope and then he lays your börek in the blackened, old oven trays. Then into the vintage oven. He checks every once in a while as you wait impatiently, seeing other full plates served.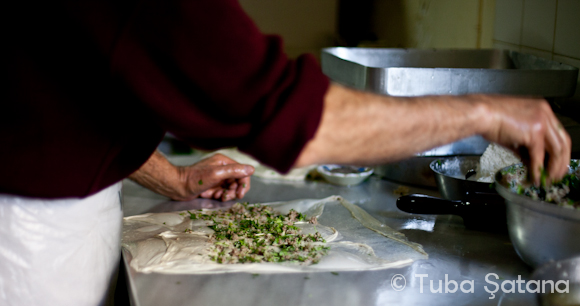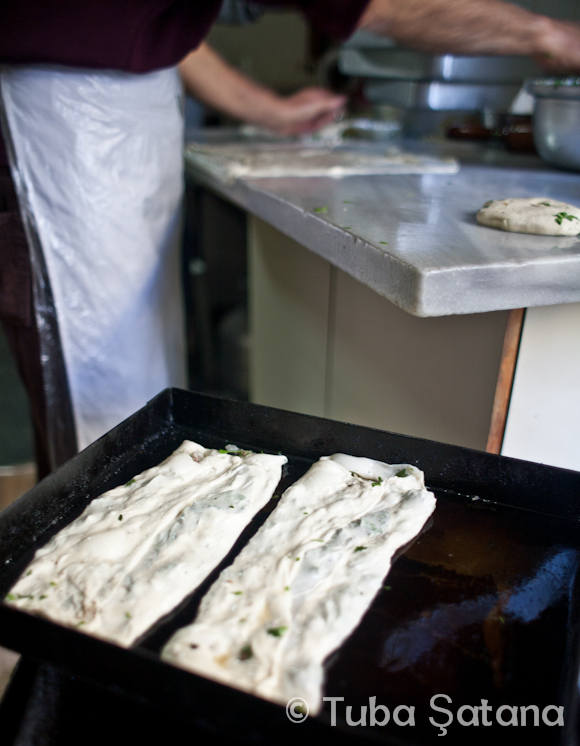 When the börek is cooked to perfection, he slices it thinly so you could tuck in with your hands. Using fork and knife would destroy the börek so don't be a stranger and just copy what the others are doing, you will be satisfied with the result.
We had two rounds of mince meat and cheese börek, admiring the taste of them both. My favorite was the mince meat, well, how could I resist to that meat and dough taste, the mince meat filling was something else when combined with that magical dough!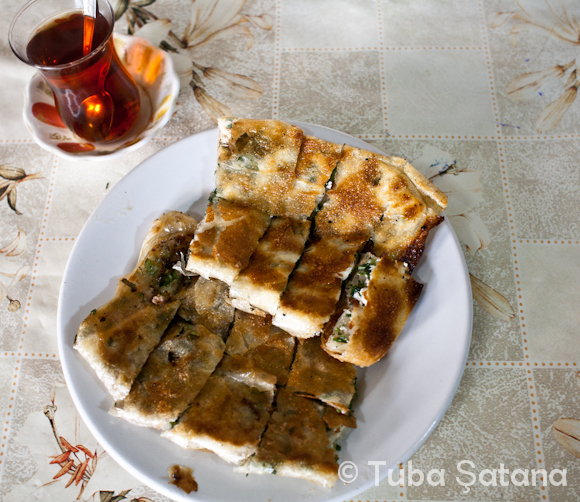 I could not thank enough to my friend Tijen İnaltong for taking us there and letting us meet Tevfik Ekizoğlu. He is the last usta of serpme börek, I hope you get the chance to taste his exquisite masterpiece.
Phone : (242) 241 5813
Open from early morning till noon.