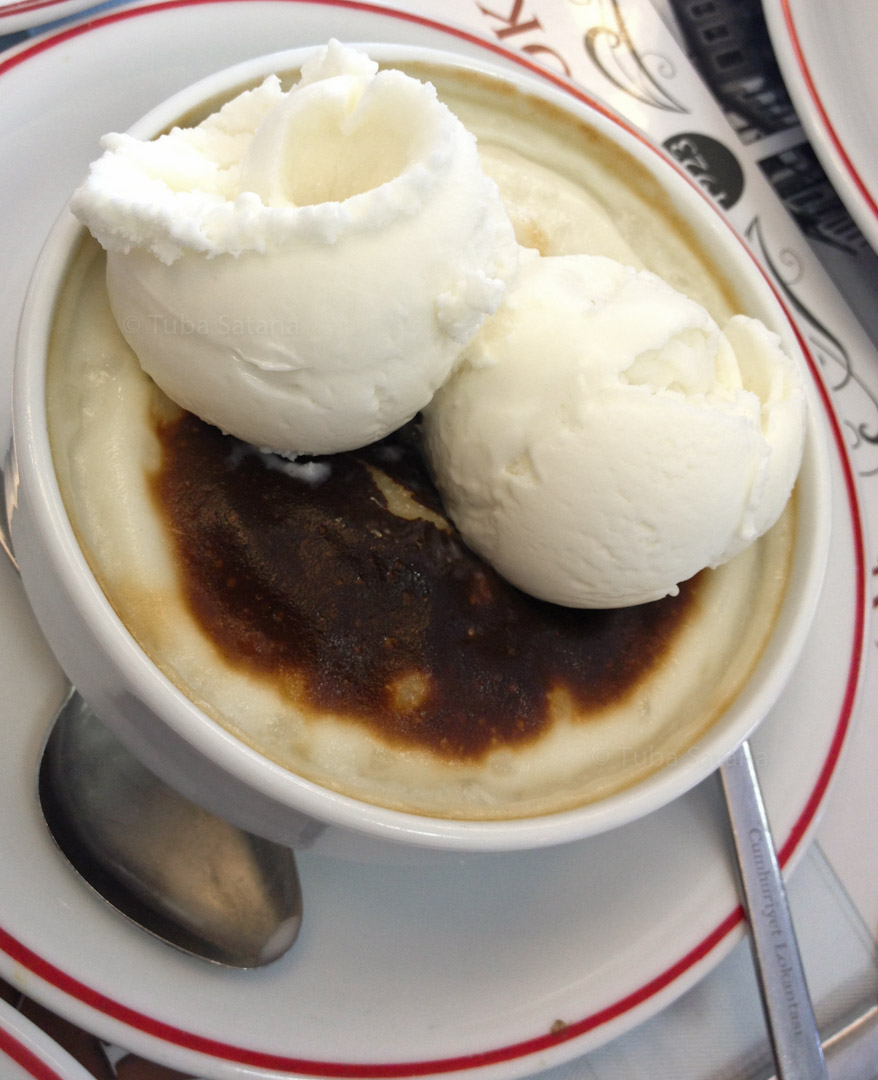 Don't know about you but I want to dip in the ice cream maker these days. when ever I pass Baylan, I sit down to have a slice of Adisababa, or a Kup Griye. Adisababa  is made from parts of different creams, patisserie cream  and whipped cream with some candied fruits  pistachios, sponge cake and chocolate, you see nothing refreshing about it, but you feel so calmed after digging in to that cold piece of dessert on your plate!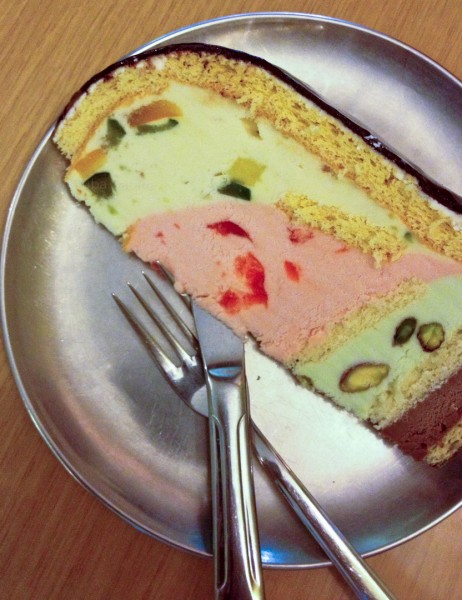 Old style ice cream maker, a great dip, as mentioned, churning sakızlı dondurma, mastic flavored ice cream, at Imren Pastanesi, Ayvalık.

Even fırın sütlaç, the rice pudding is better with ice cream on top, if it is from a good milk that is, this one here was perfect and we had this at Cumhuriyet Lokantası, Edremit after a feast of, well, everything…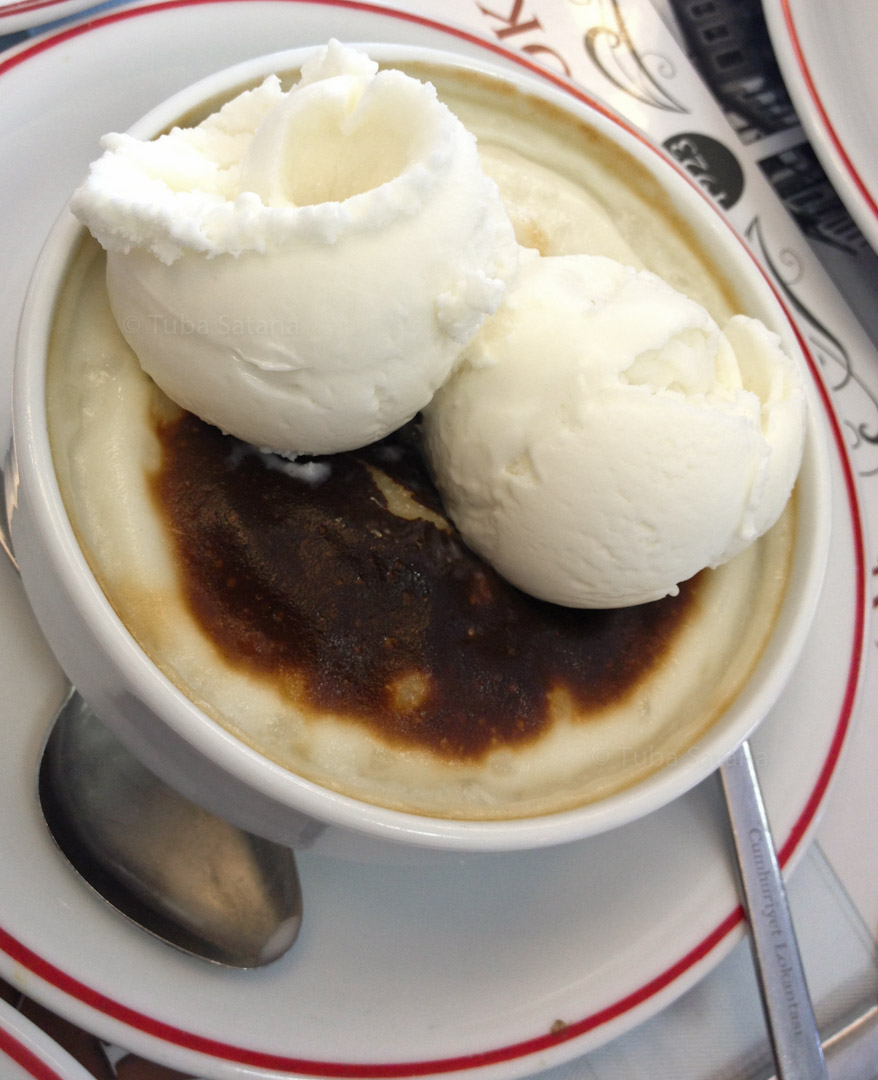 It is the season for a different şurup, sübye, made from the seeds of the melon, this one is from Asitane Restaurant but I love the one in Çiya better, I find it more almondy then at Asitane.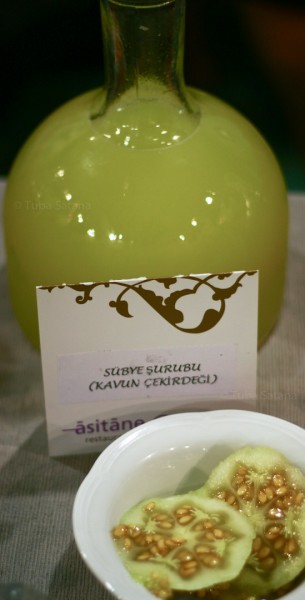 Then there is limonata, lemonade- and ayran, to remedy us all seasons, for me especially at summer months! And we will always have the ice cream form Damla, Kurtuluş... (more to come)