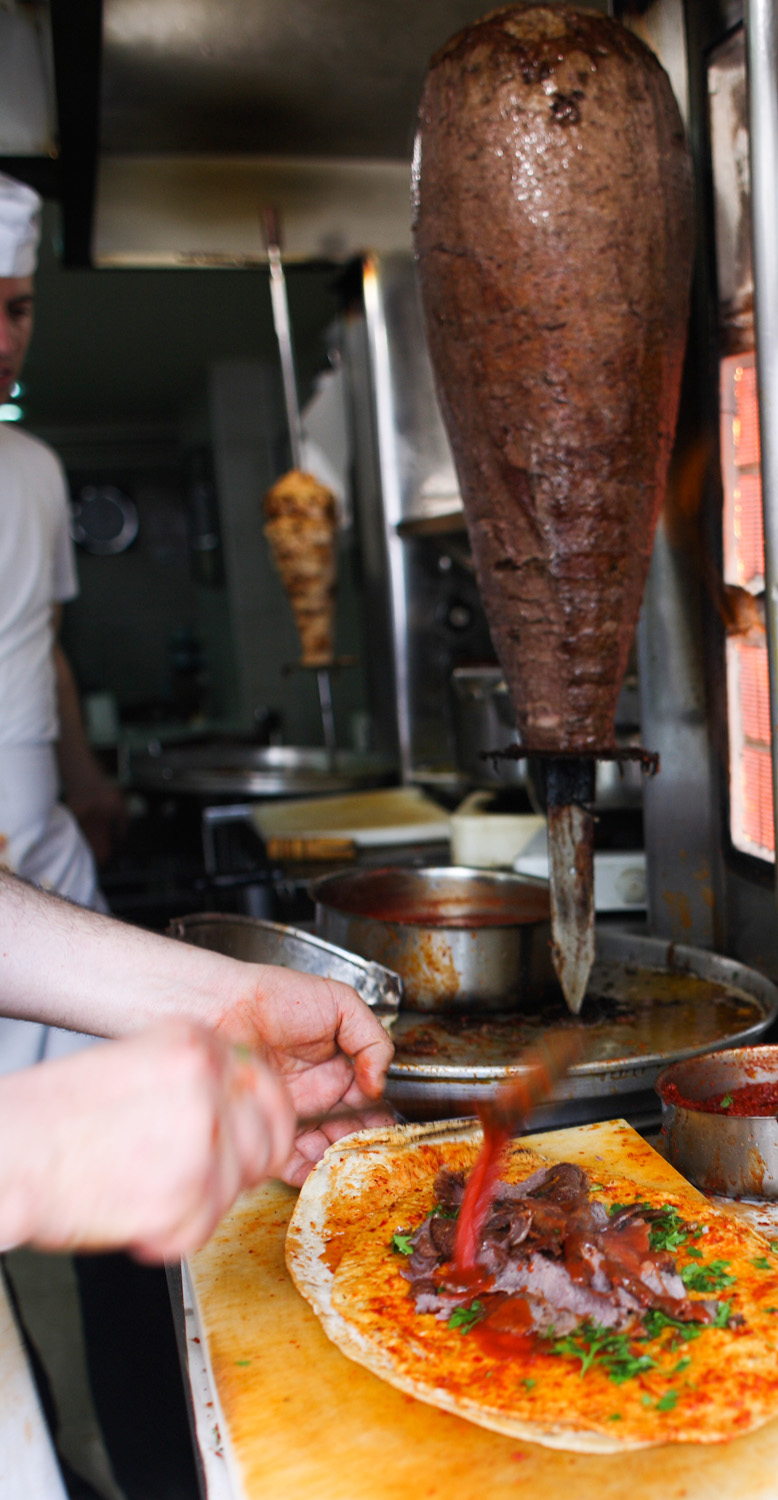 At Abdo,the dürüm's taste is zingy, meaty, peppery and the lavaş is crunchy… It is different then any other you had, making you addicted.
The dürüm – wrap – is prepared different then the other cities. First the lavaş is dipped in to the oil in the tray, under the döner. Then heated by holding against döner's fire. Then the lavaş is spreaded with hot pepper paste, heated again holding it against the döner's fire, which during this process turns the peppery lavaş into a crunchy yummy one, then it is topped with zerzevat, consisting of onion and parsley rubbed with pepper flakes, layered on top the slices of döner and finished with a tomato sauce, rolled and wrapped and voila! Ready to be devoured!
It is not animal fat, it is vegetable oil that is rubbed the lavaş with, the reason is they use leaner meat than normal döner supposed to be, so a they use vegetable oil to spread on the lavaş. The meat half mincemeat, half cutlets of meat all veal, topped layer by layer the meat slices holding the mincemeat intact.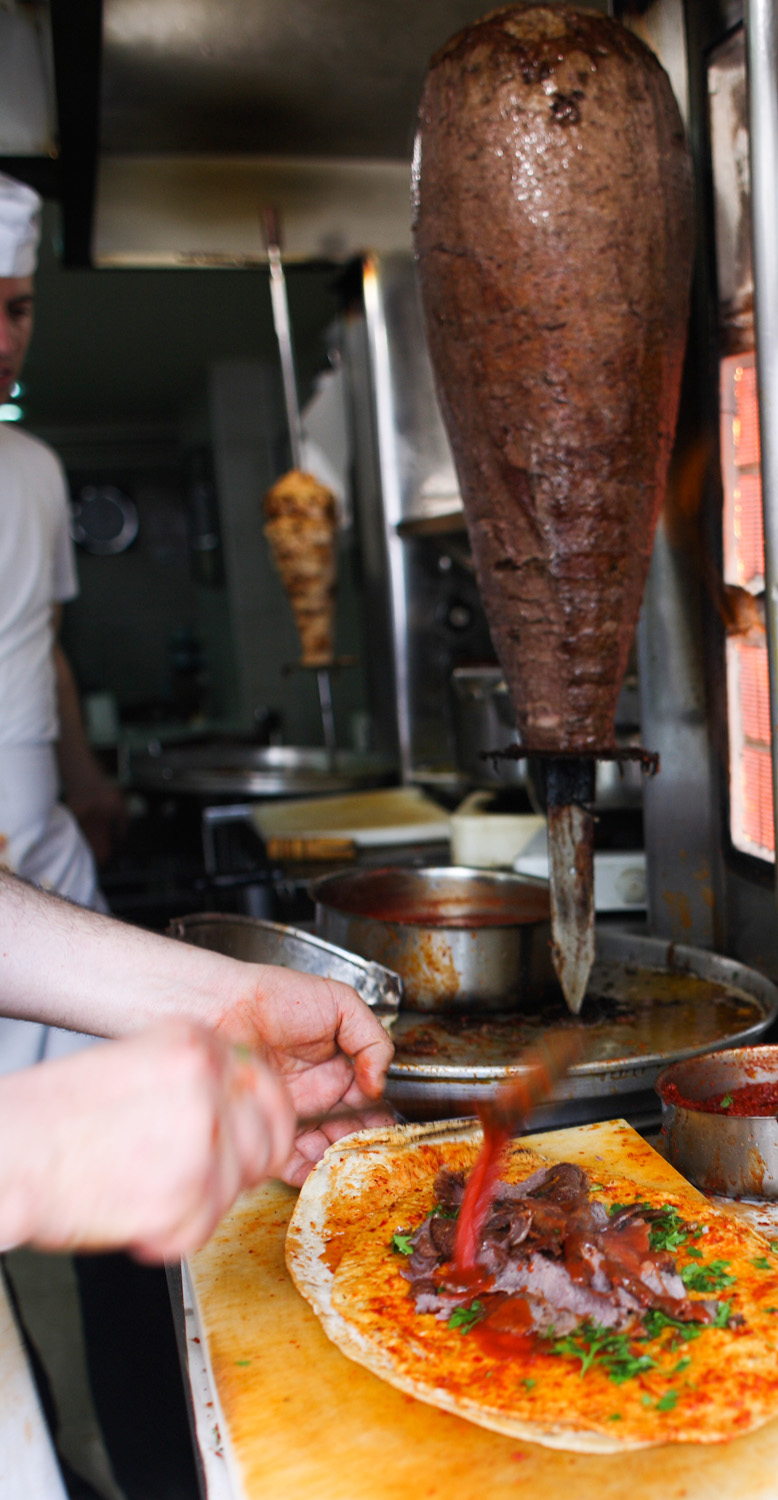 Antakyalılar, locals of Antakya, is obsessed about their döner, that is why!
Address: Hürriyet Cad. No:19, Antakya, Turkey
Phone: (326) 212 7546
Service hours:  Open everyday from 11:00am till the second döner finishes around 10.00-11.00pm