Namlı Rumeli Köftecisi has been in service for almost 30 years now. Their specialty is little balls of heaven, or generally called, köfte!
One bite, it is perfectly cooked, a little pink in the middle, moist, all meat jus is kept inside, seared on the outside. When you see the griller's hasty moves, you once more love your köfte! Another bite, well it is so small you may not be left for your second bite but anyway, the taste of meat and fat lingers in your mouth. This köfte is made from lean veal meat and fat from brisket. The amount of fat is needed, or you will be choking on a dry meatball.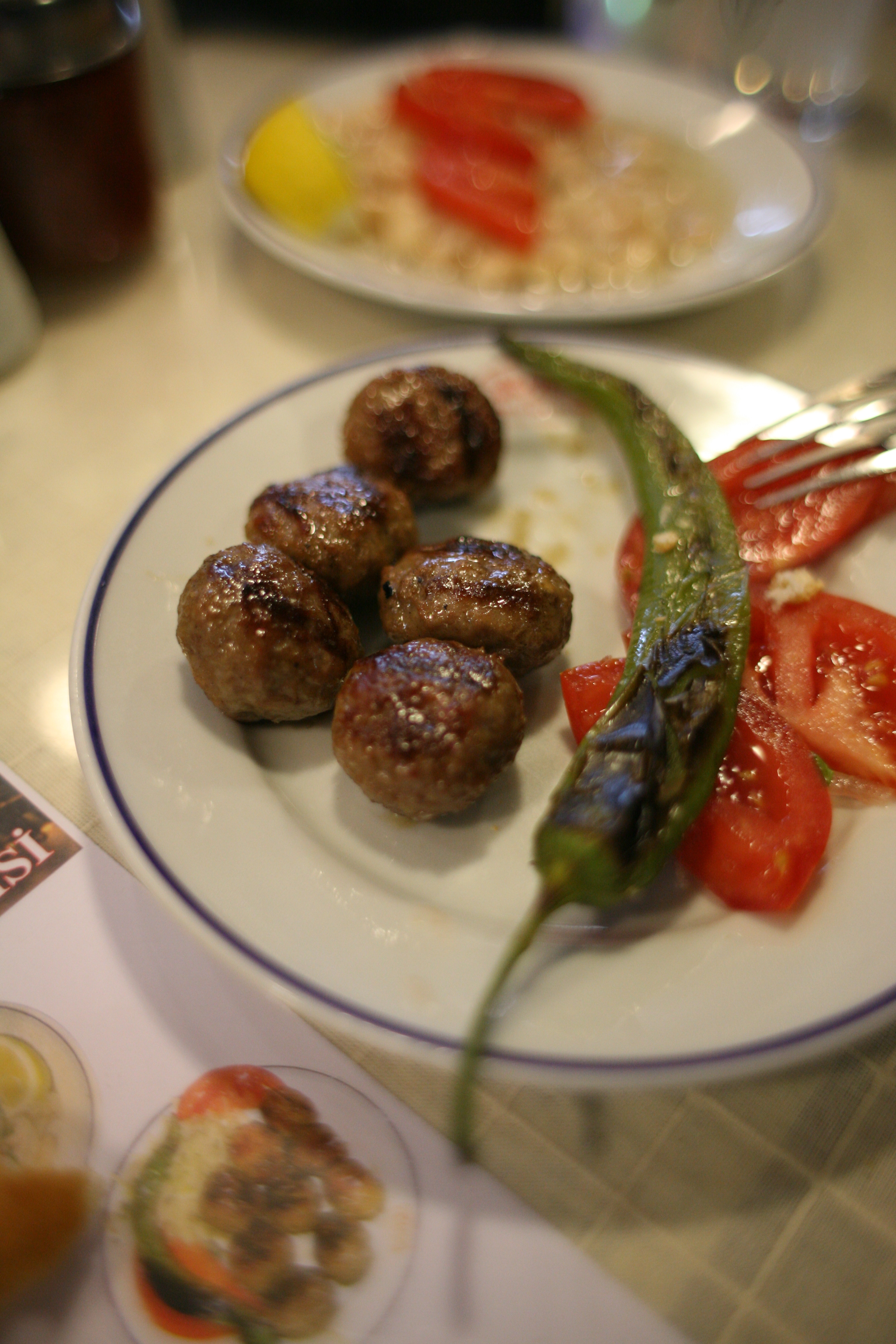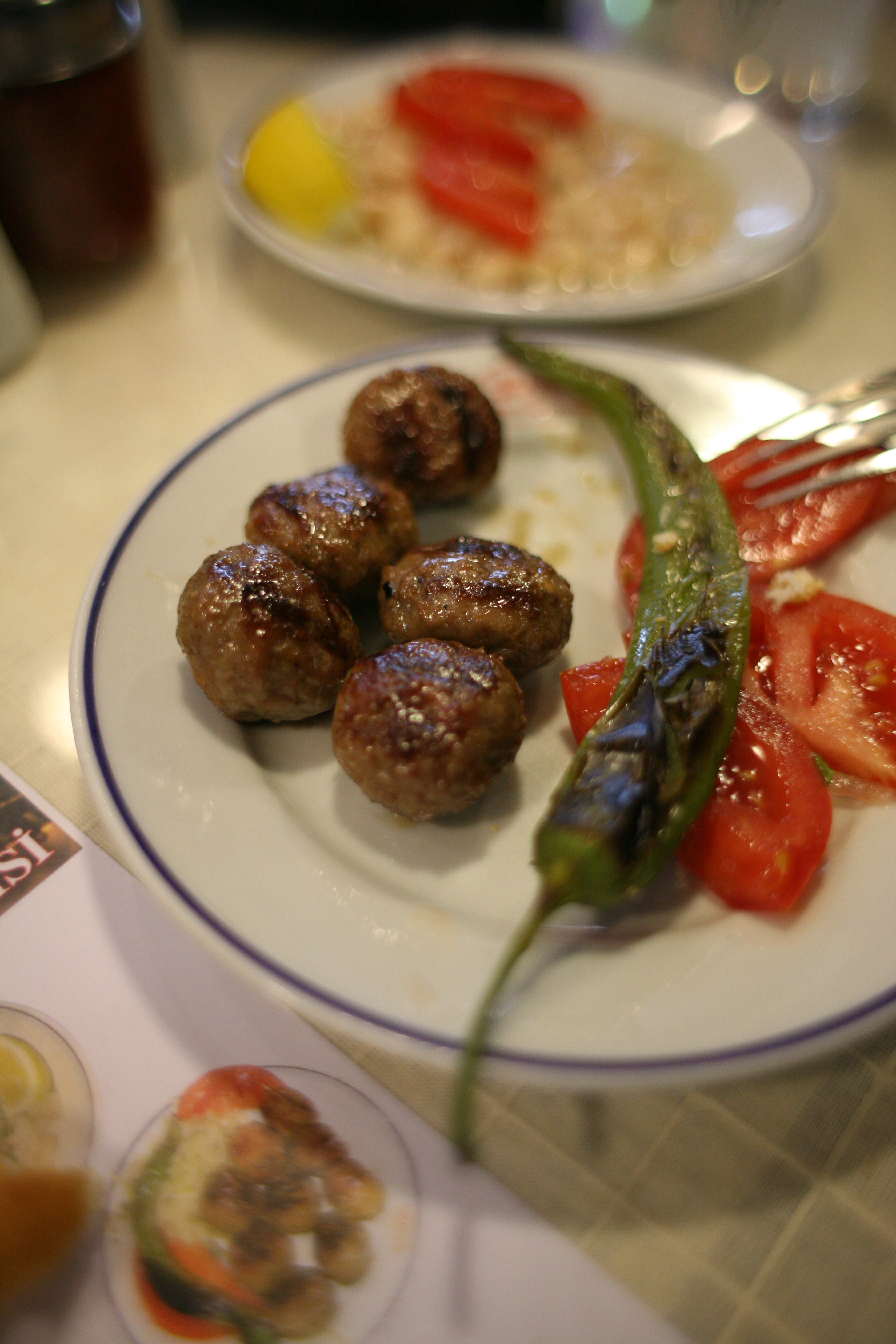 Order your piyaz, the beans literally melt in your mouth, topped with tomatoes and if you like onions.
After you are done with köfte, order irmik helvası, which is served warm, not so sweet, but a little lite on the pine kernels for my taste.
Stop by, have a bite then keep on strolling through Istanbul!
Address: Hocapaşa Sk. No:9, Sirkeci, Istanbul
Phone: (212) 511 2196
Service Hours: Open daily, around 11.00 till 5.00 or 6.00 pm, till meatballs finish. So hurry!