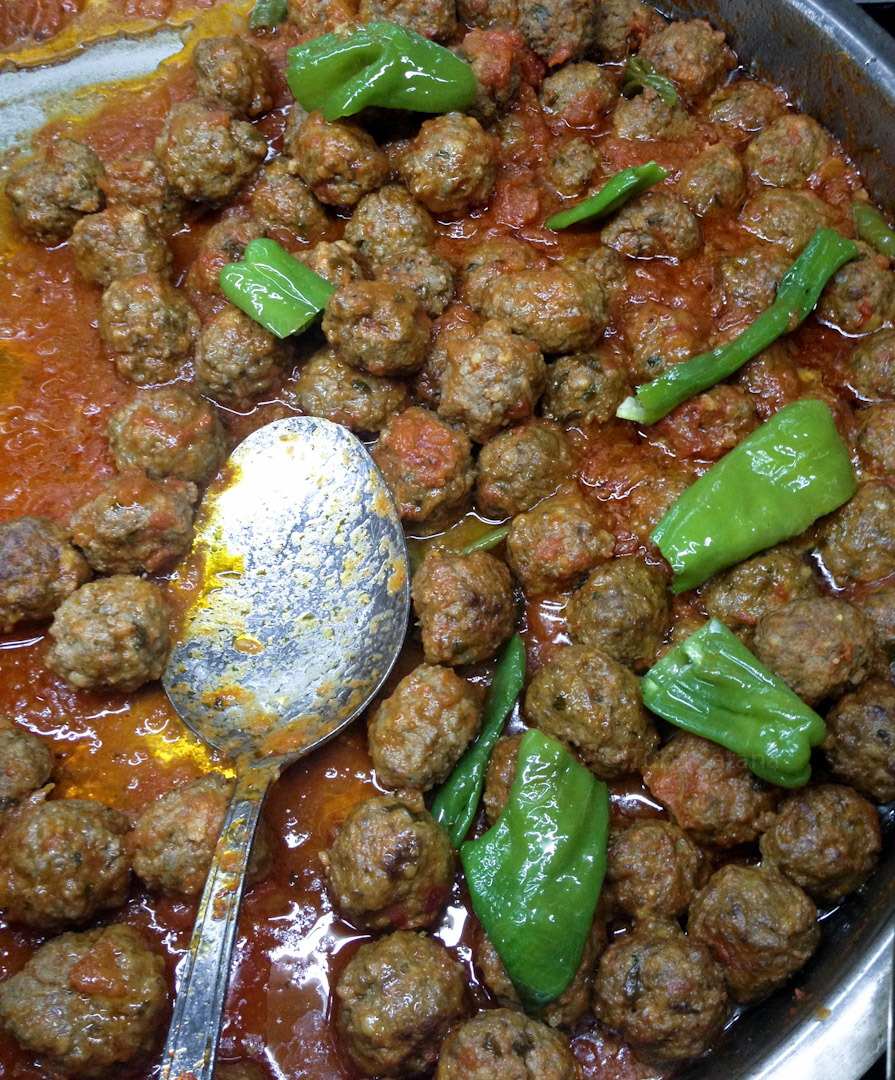 Don't you like road trip! I love it! Your fave places to stop new places to discover, eating and food shopping!
It was about noon when we arrived Edremit, we were hungry and a little tired. Parked the car and there we were at Cumhuriyet Lokantası. After greeted courteously, we rushed to the display where hot and cold dishes were laying in front of our eyes, colourful and mesmerising! Ali Bey was there to explain the dishes, for us needed no introduction, we just wanted to have them all!
We ordered acı biberli süzme yoğurt, dried chilies were fried and mixed with drained yogurt, a great spread on your bread or a spoonful would do if you like hot hot hot, which I do, drizzled with olive oil of the region, the yogurt was homemade. And no summer is complete without kızartma, so we ordered one as well!
Zeytinyağlı sarma, rice with spices wrapped in vine leaves cooked in loads of olive oil, was still a little warm, which is a very important sign telling it is done fresh in the morning, a little sour, a little sweet, rice cooked perfectly leaves and melts in your mouth, reminded me of my grandmother's cooking… Sure I wanted the whole plate to myself…
Other then sarma, the most delicious dish was the meatballs cooked in a light tomato sauce, may be the best I had so far in a tradesmen restaurant, we couldn't stop complimenting Ali Bey after the meal, learning he makes this one himself every morning, buying the ingredients himself, no need to say more but of course working with the same butcher so many years pays its depth…
Dondurmalı sütlaç, rice pudding topped with ice cream for the closure and Turkish coffee for the rescue!
Cumhuriyet Lokantası is a family run esnaf lokantası 90 years old, loved by many locals of Edremit, as well as the travellers who are heading to Ayvalık or other cities in north Aegean coast… and me!
Cumhuriyet Lokantası Address: İnönü Caddesi, No:19, Edremit, Balıkesir