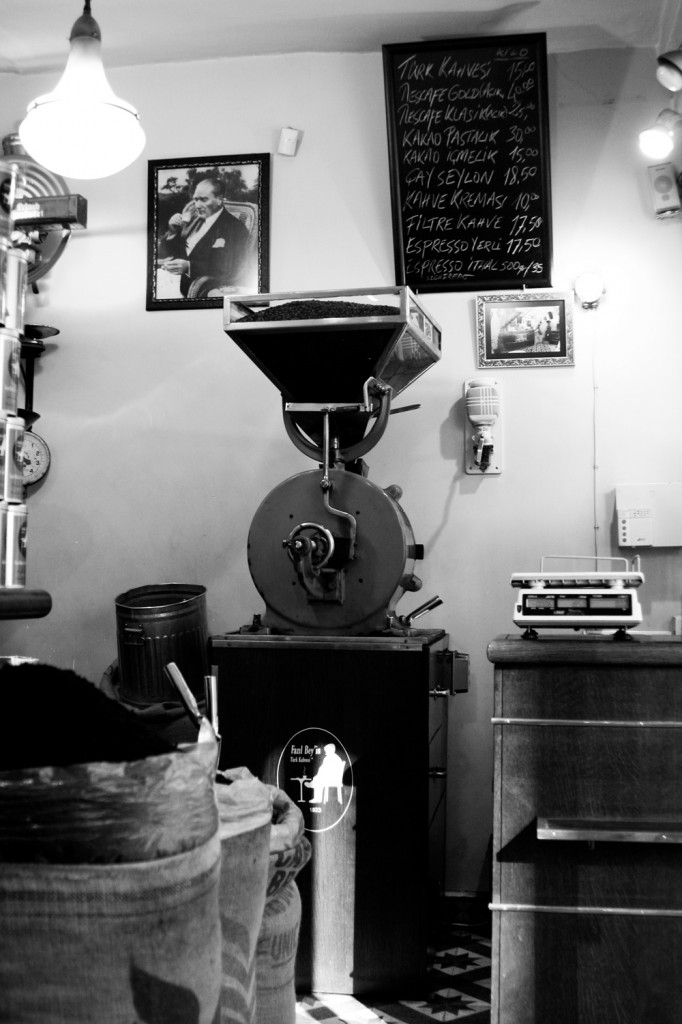 Everyone has a secret hiding place, a little safe zone. I have a couple myself. This one is for Turkish coffee.
This place offers me the scene to the rush-ness of Kadıköy Food Market with a balance of nice, piping hot, dark roasted Turkish coffee. You may sit on the little chairs for a quick fix and watch the people passing by, hear the fish mongers loud and evocative voices and sip your delicious coffee.
Coffee is served with a mini Turkish Delight (lokum) and again a mini glass of cold water.
If you like the coffee you may buy dark or light roasted coffee, newly grounded.
Address: Serasker Caddesi No: 1A, Kadıköy Çarşısı
Phone: (216) 450 2870
Service Hours: 08:00am – 09:00pm / open everyday of the week