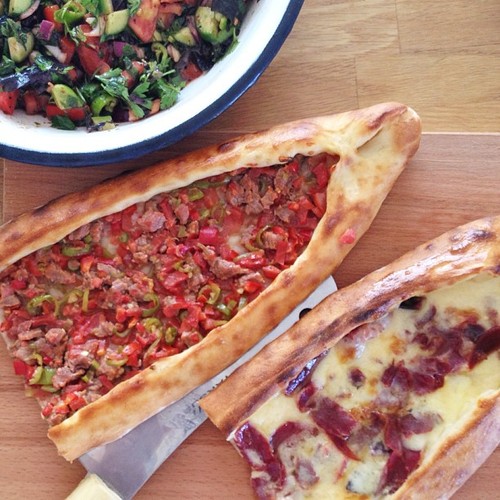 So small, but hard to miss. You can take in the teasingly good smell of meat and the butter from meters away and head to  the right direction.
The secret is the ingredients and the cooking technique for once. The prompt and courteous service is always a plus as we all know. All the ingredients are originally from Trabzon, one of the home towns of  pide on the Black Sea coastal region. As a person who tasted lots of different pide in Trabzon,  I must say this little place in Istanbul is by far the best.
They deliver home, but I prefer eating in the small restaurant while watching the skillful hands shape the dough and top it with my choosen ingredient and shovel it in the depths of the wood burning oven.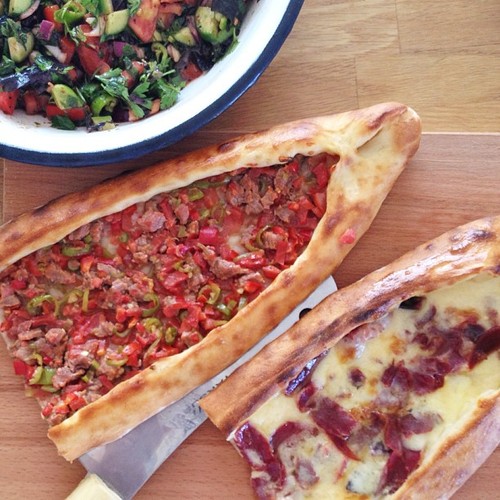 Address: Tütüncü Mehmet Efendi Cad. No:10 D.5, Göztepe, Istanbul
Phone: (216) 360 1678
Service Hours : 11:00 am- 09:00 pm (if not finished by then, you may find it till 9:30pm) / open everyday of the week