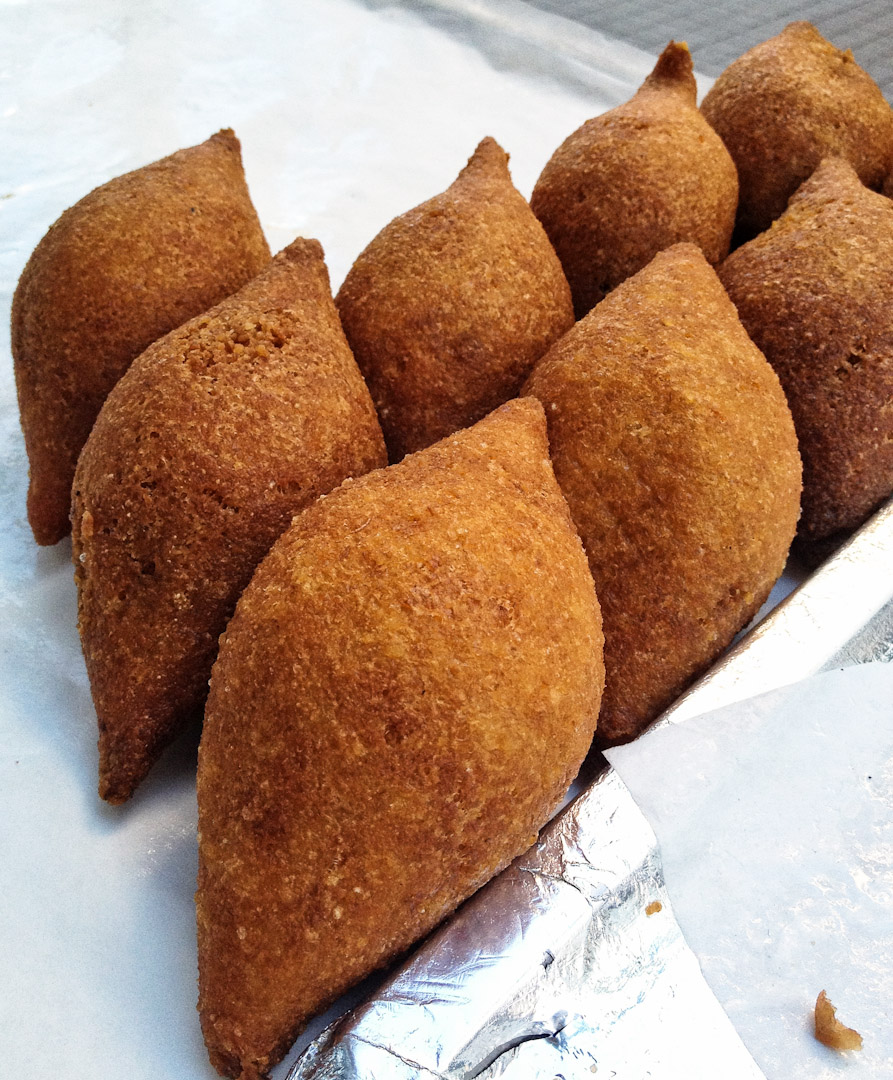 I love street food! Love it! Simit, chestnuts, çiğ köfte, döner, kokoreç… You name it, I love it! So I have my stops at various neighbourhoods for different bites depending the time of the day… They are dear to me with their food, with their Ustas and their personalities!
Simit… You call is bagel, you call it pretzel… Simit is the ultimate timeless street food, loved by all and consumed. Although the city is scattered with that red simit carts, every neighbourhood has a simit bakery and from these bakeries the sellers fill their carts. Galata Simitçisi, which is owned by a lovely family from Tokat, is situated at hip Karaköy, provides simit and çatal to some of the street carts at that area.
Simit is a savoury ring shaped dough, roughly which is dipped in the molasses water mixture, then covered with local sesame seeds and baked. Molasses and local sesame seeds as well as Ustalık is the secret! Molasses mixture gives the dough its crispy texture and golden brown crust as well as a molasses aftertaste. Çatal, literally translates to fork, has a shape of a fork its tips attached- a savoury dough with mahlep  -wild cherry kernel powder used in baking- buttery, crumbly, salty and  semi sweet, sprinkled with nigella seeds, I just want another!
When you are walking down Beyoğlu, around Galatasaray Lisesi you are withdrawn to the dimly lit small cart… There lies a little army of içli köfte of Sabırtaşı. As you know, içli köfte is stuffed cracked wheat -bulgur balls- the stuffing consists of minced meat, walnuts, onions, black pepper, parsley and chili flakes. It may sound easy but making the bulgur shell is a very hard work, they all shaped by hand to a pointed egg shape, stuffed and deep-fried to a golden color.
Sabırtaşı was known as Ali Topçuoğlu -we called him Ali Baba- içli köfte, of Kahramanmaraş. May he rests in peace, he was one of the first persons I met in Istanbul's food scene. He used to wear his white apron and presented içli köfte prepared by his wife on a special pot he designed. After his death his sons took over and still serving the famous Beyoğlu snack! I have sentimental reasons for loving Sabırtaşı içli köfte…
Kokoreç… As Turkish people, we are very obsessed with our kokoreç! The preparation is laborious, long, detailed and it needs mastership to prepare, of course to grill and to serve as they do at Kral Kokoreç at Eminönü. When serving it, Usta cuts a big slice of it, chops it on the big wood board, places this on the hot plate on the charcoal to melt the fat inside even more, then stuff them into the half loaf of bread, sprinkles some thyme and chili flakes for me and I top it with cumin, sometimes if I have my little cumin bag, but no tomatoes! (yes, I sometimes have cumin with me, so what?!) For feeding my carnivorous urge!
A little hole in the wall, where you will see the line in front of its window… Dönerci Şahin Usta has been in service since 1969, and has one of the best foods of Sultanahmet area. The döner is cut and placed on tırnaklı ekmek/ tırnaklı pide, a thick pide usually served with kebabs, topped with sumac & onions, tomatoes then folded into two! The döner is made from beef, the onions give it a bite, sumac lifts up the flavors, tomatoes compliment the pide!
One other reason I love this place is they serve their döner with onions, that is how it should be eaten!  Have a glass of ayran and order the second one immediately!
The moment you bite the lettuce full of çiğ köfte; all the spicy flavors, the crunchy lettuce and the parsley fills your mouth… Çiğ köfte once being kneaded with raw meat and fine bulgur, now the version sold on the streets is meat-free, so it is a vegetarian street take. A very fine coarse of cracked wheat -bulgur- kneaded with spicy pepper paste, black pepper, parsley, chili flakes and this kneading turns this mixture in to a thick paste like form(this mixture of spices changes from city to city).
Hüseyin Usta -he is from my favorite city Gaziantep- has been making a living with this small cart selling çiğ köfte on the streets for around 30 years. His small cart is full of green leaves, parsley, mint, and lemon besides the heap of the big round heap. Order by lavaş, or lettuce leaves, if you like spicy food, say yes to the dark chili sauce of isot and pomegranate molasses, when he asks you! Wood burning hot tubs and outdoor saunas
Afiyet olsun!
Addresses:
İçli Köfte from Sabırtaşı: on Istiklal Caddesi, in front of the buildings No: 216-218, Beyoğlu
Simit from Galata Simitçisi:  Mumhane Cad. No:47/A, Karaköy
Kokoreç from Kral Kokoreç: Büyük Postane Caddesi No: 54, Eminönü
Pide Döner from Dönerci Şahin Usta: Nuruosmaniye Kılıççılar Sk. No:7, Sultanahmet
Çiğ Köfte from Hüseyin Usta: Anywhere between Tünel, Galata and Karaköy after 4pm, usually he walks down from Galata to Karaköy and stops near the ferry station in the afternoons.