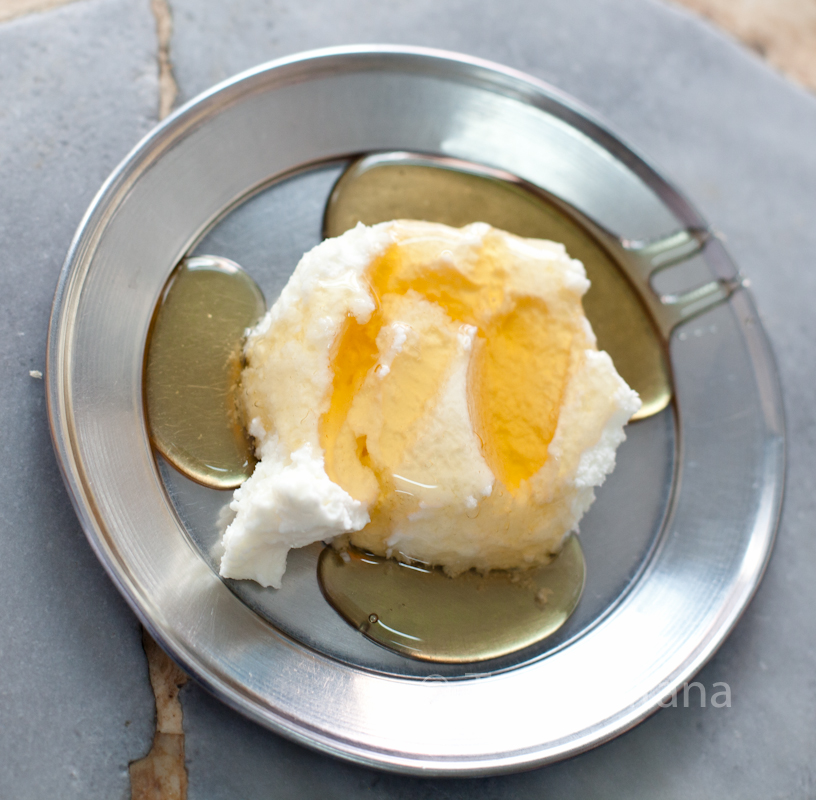 Breaks my heart to write about it… Pando Amca passed away at the age of 92. İstanbul lost one if her oldest esnaf's. We lost an era… He will always be remembered. May he rest in peace.  (April 11th, 2018)
Unfortunately… Pando Amca was evicted from his little shop in September 2014. Could not resist the transformation, the so-called development the city is undergoing. It was an institution, a legacy, he was Istanbul, he was our Pando Amca. You and Madam Yuanna will be missed! It breaks my heart to write these words… (October 2014)
—-
Does it matter the time, the day, to have some time, time in time, sitting, smelling old days?
The milk boiling in a big cauldron, people rushingly stop over to buy their share of the famous clotted cream made from buffalo milk. If any left, that is. The others are trying to find a small table to have a humble breakfast. The newbies asking about a cheese platter… All happening in a tiny place called Bulgar'ın Yeri, known to us Kaymakçı Pando, we calling him Pando Amca.
One of those many mornings when it is early for döner, and late for anything else, I had a simple breakfast, sahanda tereyağlı yumurta, clotted cream and honey,  a glass of hot milk, all gulped down with a lot of bread.
They say Pando Amca is a grumpy old man, he is not. You do not have to be cute and old. He is a man of his kind, he works hard, he loves to work and he works more than the other people in the little place. If he likes you, he makes jokes and smile…He pours some cold milk in the simmering milk from time to time, avoiding it to burn… He wraps the orders, he takes the money, he talks to customers…
While his wife does all the cooking in the kitchen and his son is in charge of service and orders, Pando Amca guards his milk and clotted cream station.
There is always a thin milk fragrance hanging in the air…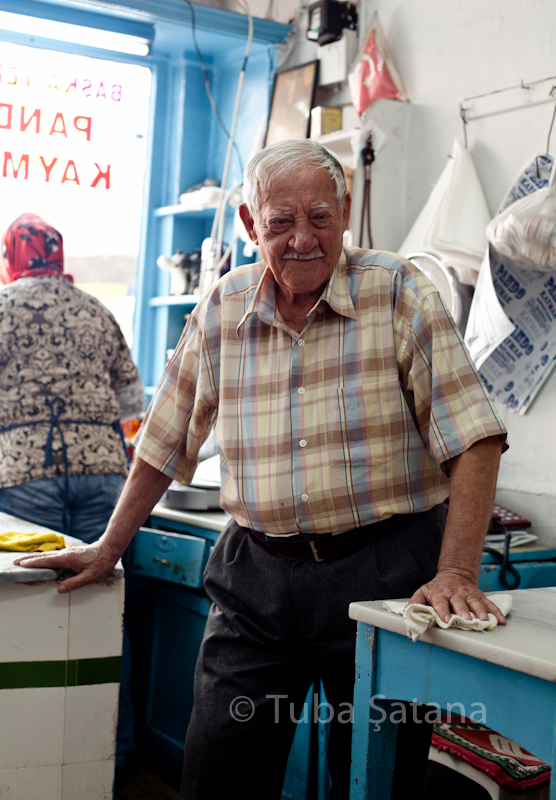 There you drink hot milk, where you eat that whole plate of clotted cream. There you do not want to share your food.
Address: Sinan Paşa Mah. Mumcu Bakkal sk. No:5, Beşiktaş