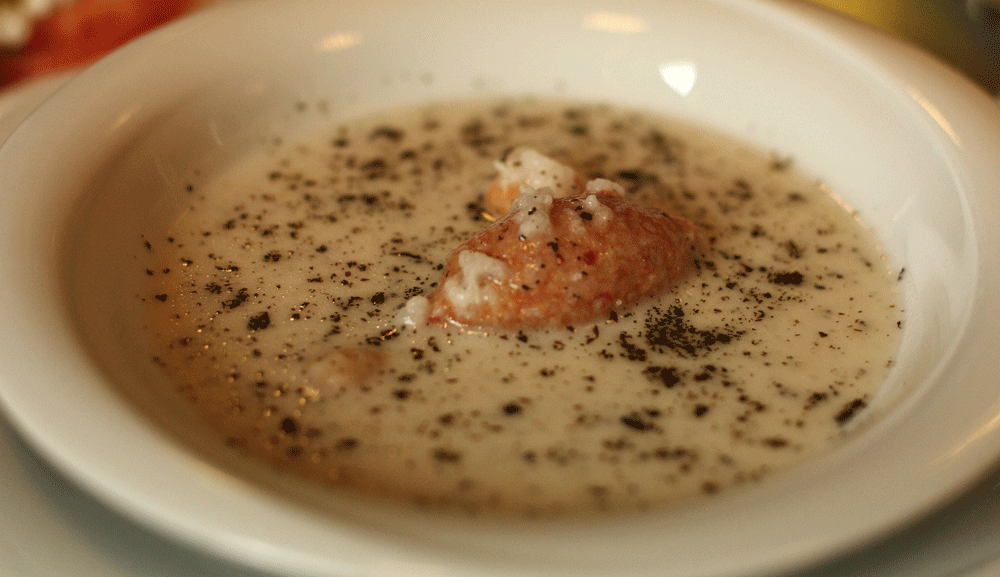 If you want to eat local food of Antakya, cooked delicately,deliciously and properly, a must stop is Sultan Sofrası. Metin Tansal is a very demanding boss checking if everything is in order, you may see him in the kitchen or anywhere showing working like his staff. Osman Bey is working like a family member, keeps the restaurant intact and helps the family to run the business. Nowadays the beautiful young lady Meltem Tansal is growing into the business and I saw that sparkle in her eyes, made me remember the time I started working, just out of school.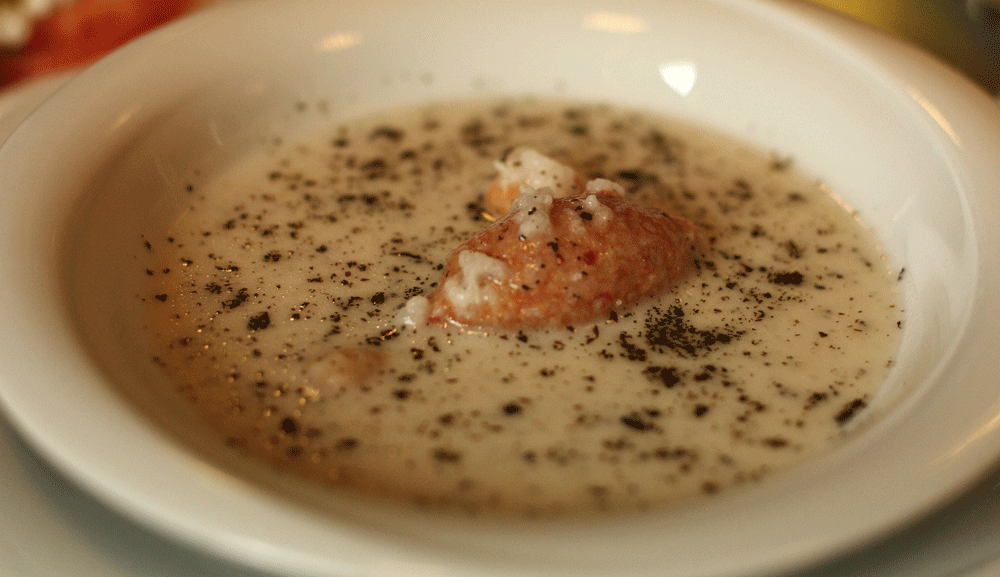 We began our feast with yoğurt aşı, a soup made of a special yoğurt, oruk and chickpeas. Then followed oruk, which is içli köfte. Then came hummus, cevizli biber. Then kaytaz böreği, ıspanaklı börek. Never stopped, almost…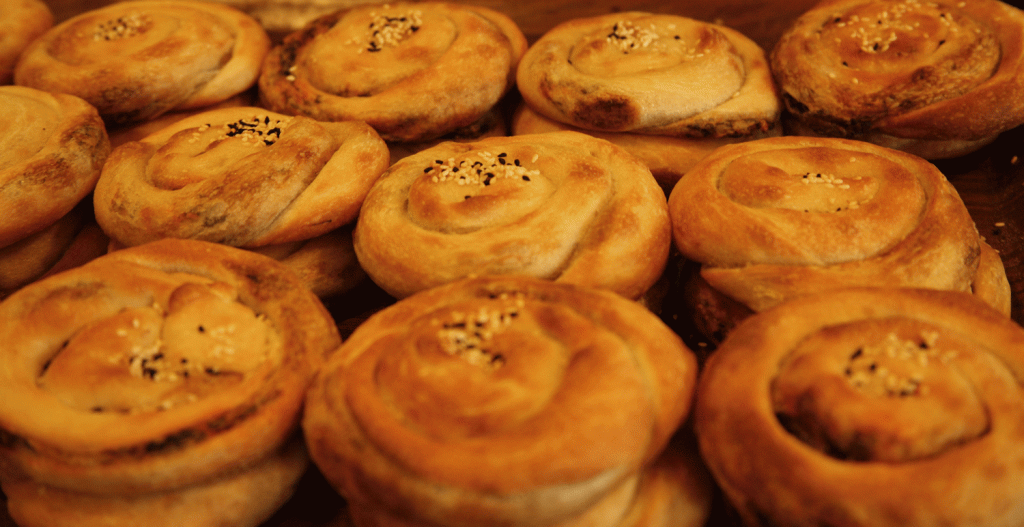 Firik was out of this world, firik is a kind of cracked wheat, bulgur, wheat is harvested and burnt just before it is completely mature so it leaves a smoky flavor in your mouth a true delicacy. Aşur is boiled wheat, chickpeas and meat all combined together and beaten down with wooden spoon, to a mastic kind paste, finished with butter, cumin, walnuts. Aşur is a very laborious dish, should be prepared by the true usta, like this one.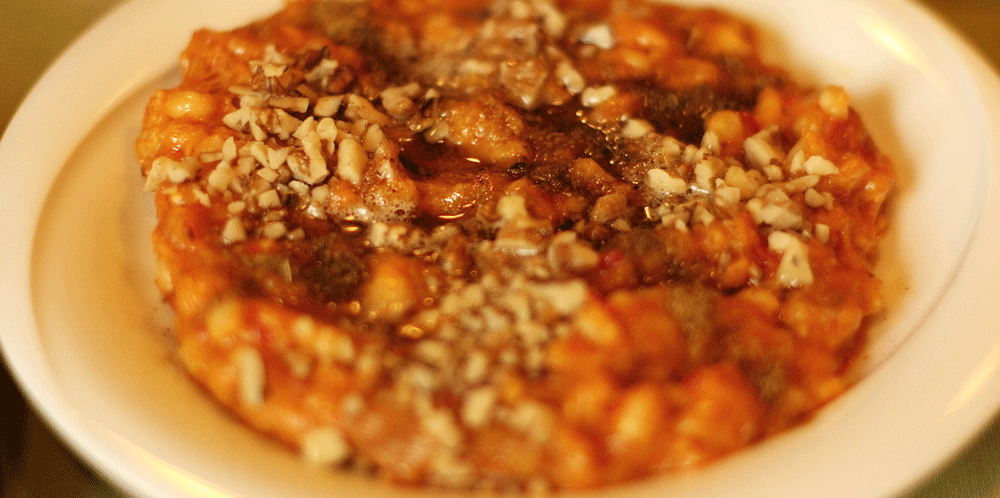 Mumbar, lamb intestines, stuffed with rice, meat and spices so tasty. Kağıt kebap was presented in a lavaş, preparation is again not easy for this unique meat dish, the meat is minced by zırk, a special knife, with herbs and spices then pressed on a piece of parchment paper, cooked in stone oven, you eat it with hand, tearing little pieces and wrapping in the lavaş. The taste is garlicky, peppery, meaty, yet you taste them all one by one.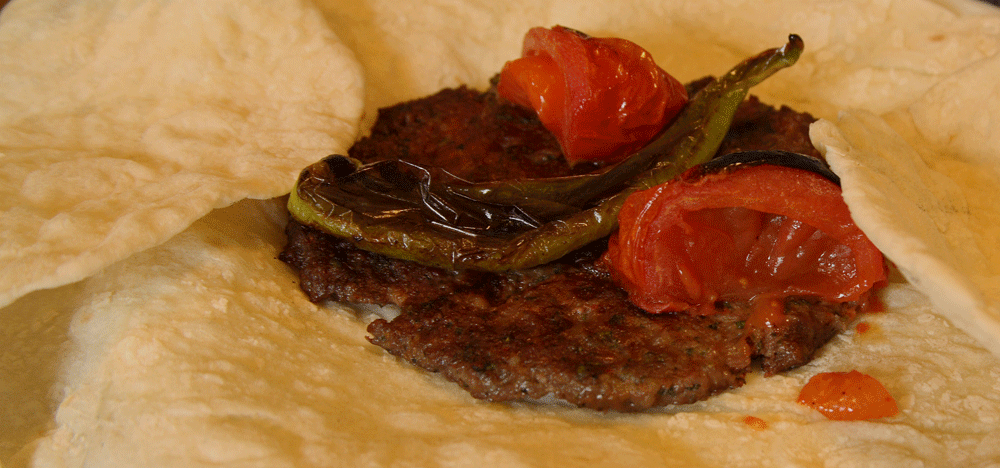 After all these dishes we were so full, but you are in Antakya, you dine like the royal family all put together, and always offered with more delicious things. So there comes the mini dessert plate full of regional tastes like, zeytin tatlısı, kireçte kabak and ceviz tatlısı.
Can not tell enough, how we devoured every bite, how pleasant our lunch was, how kind Sultan Sofrası Family is… It is a safe place far from home, definitely!
Address: Istiklal Caddesi, No: 20/A, Antakya
Phone: (326) 213 8759
Service hours: Monday-Saturday around 11:00 – 21.30, closed on Sunday.