What is a Bayram without candies!
My granny used to buy chocolates filled with mint, cherries and sorts, my memory seems to fade… But what I do remember is that me and my friends used to sneek in the house when she was out and fill our pockets with these colorful candies, chocolates with what was reserved for the guests… And so we had so many tummy aches! Sweet memories…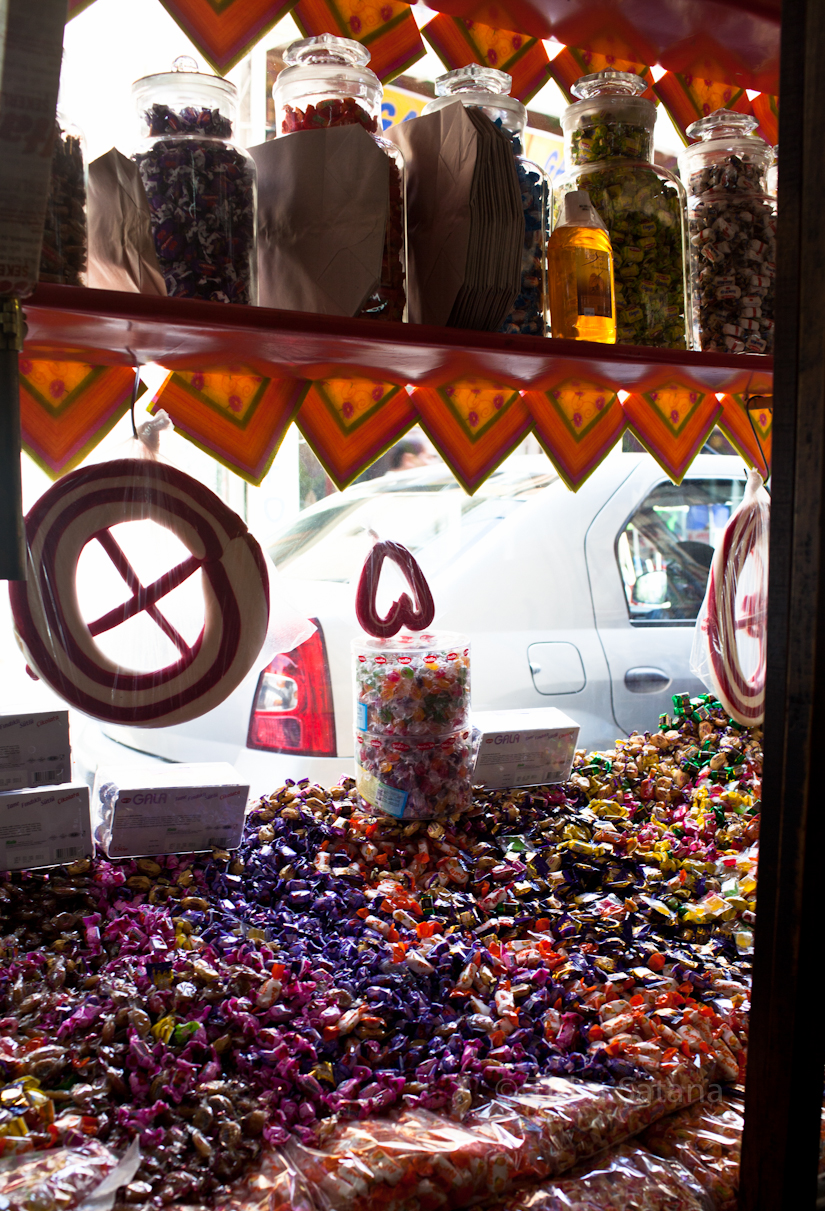 When I saw Altan Şekerleme while searching for something else, years ago, the old shop reminded me of those days and I loved the place immediately. I saw myself with pony tails and wounded knees attacking the displays!
Altan Şekerleme was descended from his grandfather to Abdullah Altan and now run by his son Hakan Altan, 4th generation. Though I have to say, whenever I visit Hakan Bey, his father is in the shop, working, changing displays, anything, who is almost 90, may he be blessed.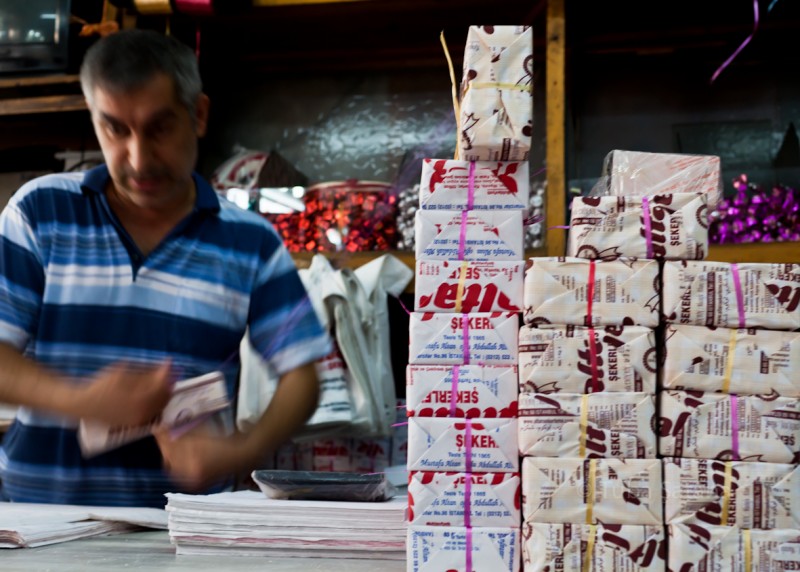 Hakan Bey sees through every process, runs the shop and serves customers as well, on my last visit, he was wrapping boxes of candies for the Bayram.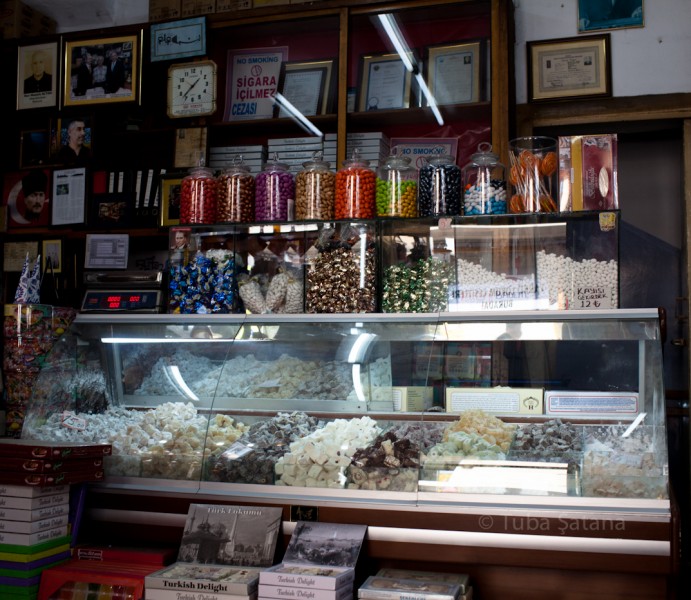 He is also in charge of making akide şekeri and lokum the old ways upstairs at this small establishment. He has huge copper cauldrons -I call them that- for akide and lokum, different marble counters for both. He uses local ingredients, and I tell you there is no other rose lokum better than his. Feels like chewing on a whole rose, a rose from Isparta, where they are the best, from where he imports his rose petals.
Lokum is made of sugar and starch only, that consistency, that texture is a work of an artisan. Continuously strirring at the same direction, non stop about two hours, until it is right, then he pours the mixture in the trays, after they cool down, he flips the tray on the starched marble counter and cuts them…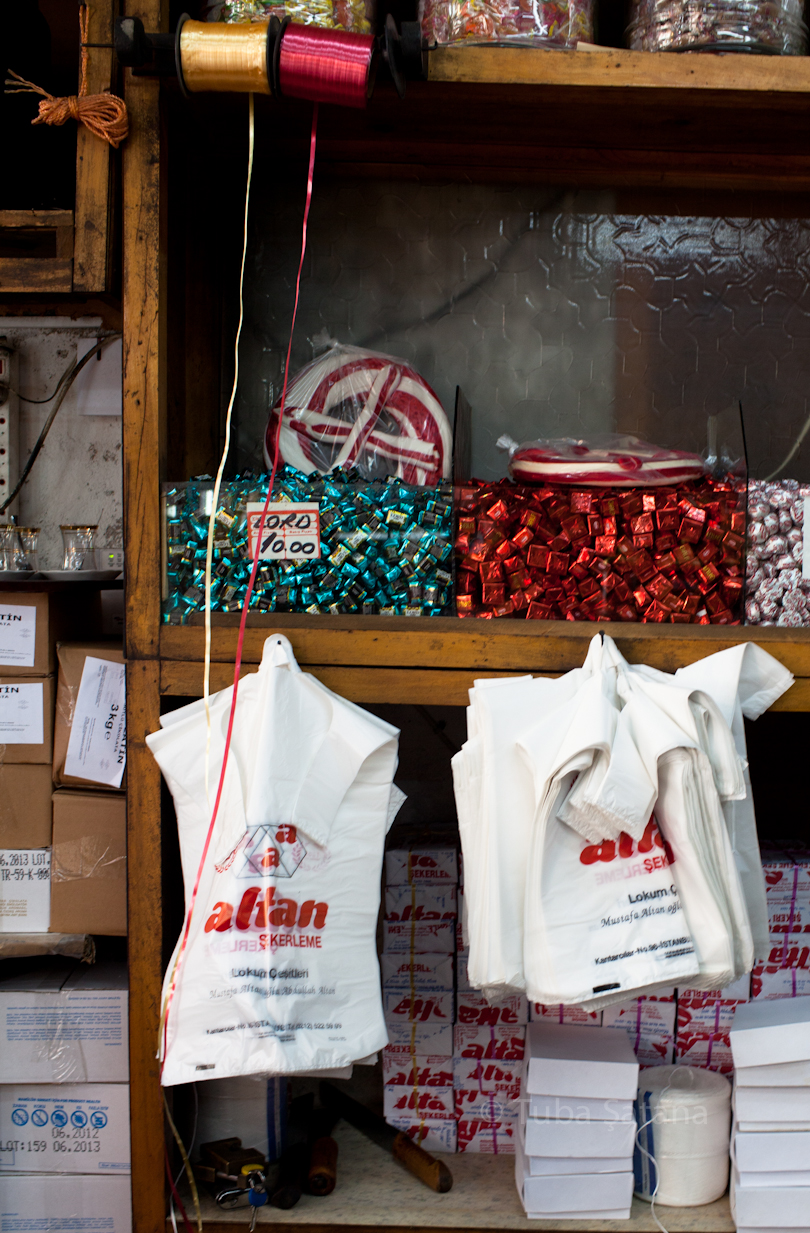 Akide şekeri, -hard candy, bon bon- has a special meaning to it, commitment, loyalty, dedication… Like we should have to our local tastes, food heroes and shops that are older than us, shops that make Istanbul living!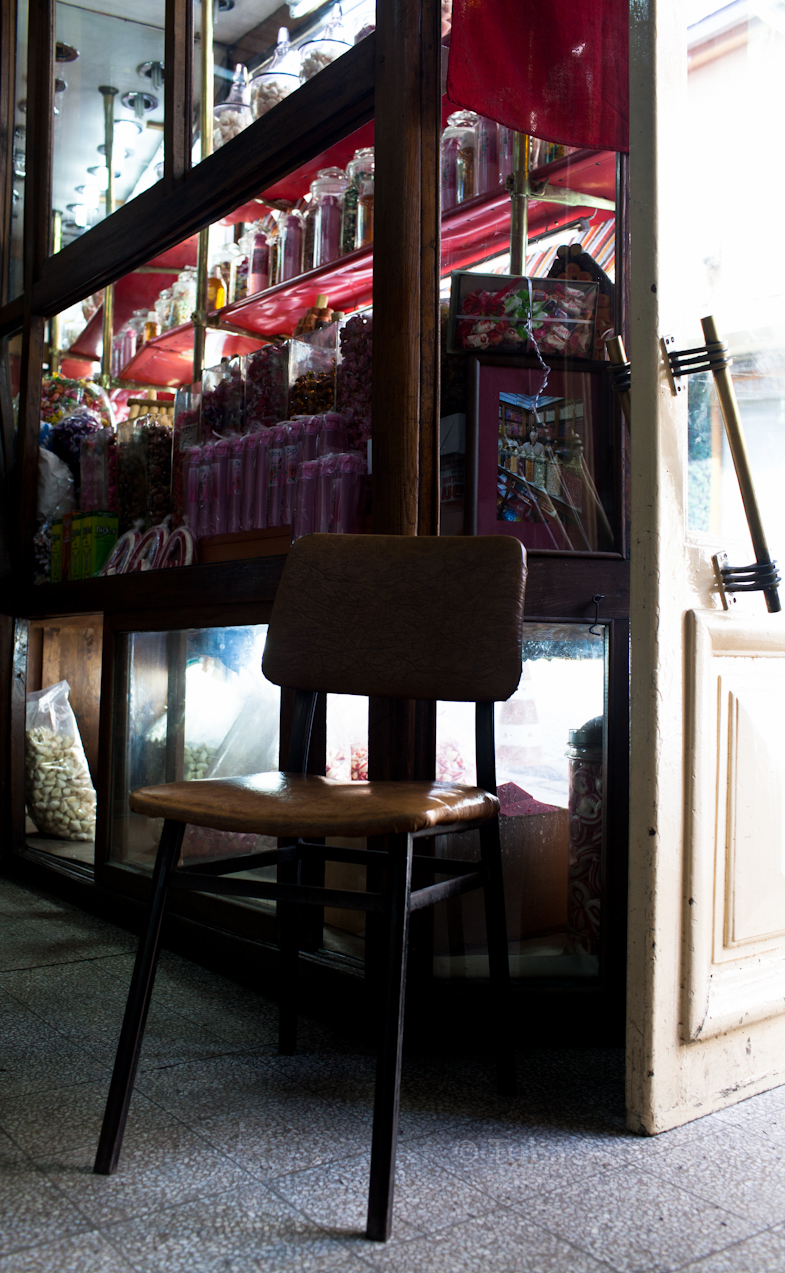 You may see me sitting on that chair, if you stop by… This true shop is open from 1865, and it deserves you!